ANNUAL LUNCHEON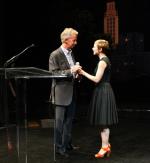 The Austin Convention and Visitors Bureau's Annual Luncheon brings local and national tourism and hospitality industry professionals together to recognize their efforts in sustaining and improving Austin as a premier destination for travelers and meeting professionals. Special recognition was given to the 2012 recipient of the Bruce Walcutt Spirit of Hospitality Award, Terry Lickona of Austin City Limits.
Prior to the luncheon, the ACVB hosted an educational session that presented a cutting edge exploration of the multicultural and multigenerational differences in today's workforce and customer base-- specifically how these dynamics influence the tourism and service industries. The discussion was lead by PCMA Senior Vice President, Kelly Peacy. Engaging the audience and encouraging attendees to participate in the dialogue were panelists Christian Clerc, Regional Vice president and General Manager of the Four Seasons Hotel in Washington D.C.; Jill Griffin, with the Griffin Group; Genia Logan Blanchard, Strategic Positioning; and Hugh Forrest, Interactive Festival Director of South by Southwest.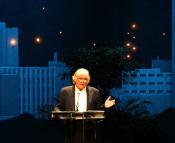 Keith Bellows, editor-in-chief of National Geographic Traveler Magazine, provided the keynote address. In his speech, Bellows offered ten ideas that would put Austin on the global map as the travel industry continues to change. He reiterated the importance of the tourism industry as an economic booster, which coincided with the Annual Luncheon's theme: a discussion of Austin's past, present and future.
The Austin Convention and Visitors Bureau would like to thank the following sponsors for their support at this year's Annual Luncheon: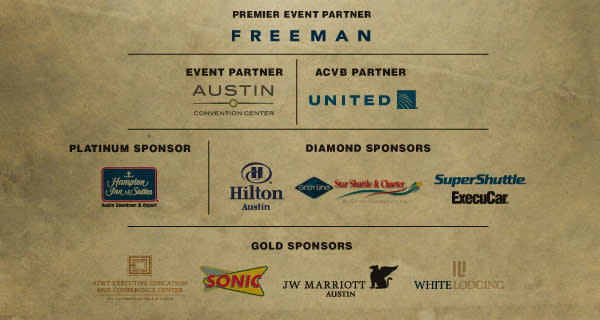 Stay tuned for details on the 2013 ACVB Annual Luncheon!