With temperatures warming up in Austin, we could only expect the music scene to be heating up as well! Plan on making a trip to the ATX to enjoy the beautiful weather, and make sure to jam pack your May weekends with live music! Some of our favorite festivals coming up this spring are Austin Psych Fest and Pachanga Latino Music Festival.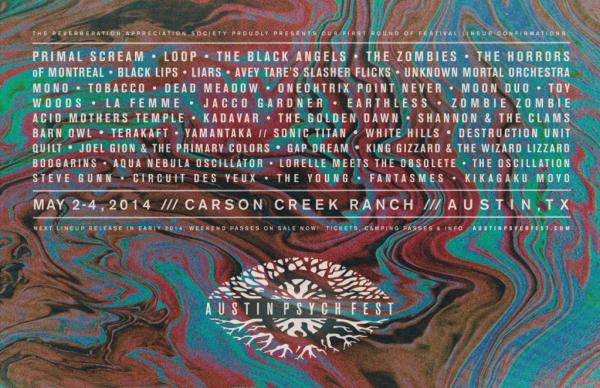 The following weekend, May 10th, head to Fiesta Gardens for Pachanga. The event is a Latin-filled day of music, cultural arts and food! Youll find several different genres of music ranging from rock to salsa. The lineup includes La Santa Cecilia, Gaby Moreno, DMK, La Vida Boheme and Chicha Libre. Nios Rock Pachanga is an opportunity for the little ones to discover music- children under 12 are free!
Adjust your schedules accordingly, and make time to see some of Austin's greatest music in the spring. Check out @MusicAustin for more up-to-date details.