Second Street boasts large selections of locally owned shops, restaurants and entertainment venues in the heart of downtown Austin. The nightlife is trendy and chic, luxurious and upscale: perfect for the cocktail-sipping, sophisticated Austin crowd.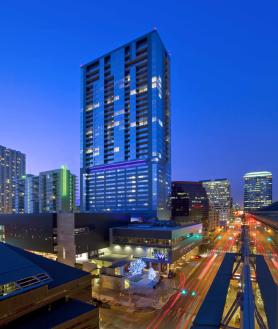 Top Picks:
Cru Wine Bar
Dry? Buttery? Musty? Sharp? Sip the wine you love from all over the world.
The W Hotel Bar
Living room bar complete with fireplaces, couches, and records stacked from floor to ceiling.
ACL Live
The longest running music television series in U.S. history is filmed at this 2,750 capacity concert hall.
Tip from a local: It's worth planning your trip around when your favorite artists are playing at ACL Live - the vibrant culture and excitement that surrounds this venue is an experience you don't want to miss.
Show us how you do Austin in sophisticated style by tweeting your Second Street nightlife pictures @VisitAustinTX or #TrueAustin.
Contributed by Kristen Pankratz, ACVB Marketing Intern.