What started out as a calm lull in an otherwise booming annual music calendar here in Austin, has become one of the most exciting times to catch local live music in the city. "Free Week," Jan. 1-10, 2016, started out as a way to cure the post-holiday depression that the music and touring industry faces after the start of the New Year.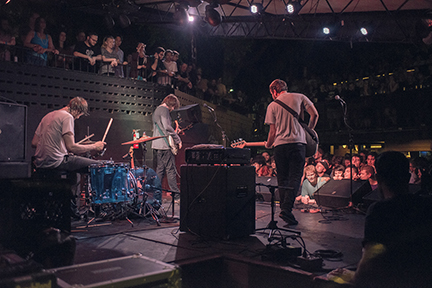 Free Week now heads into 14th year, taking over Red River Music district staples like The Mohawk as well as various East Side and Sixth Street venues/hip hangouts. The annual event features more than 40 events and hosts nearly 200 bands from all walks in 13 different venues.
Still not convinced? Check out these five reasons to get your Free Week on:
1. Catch the crème of local music all in one epic week.
See the best in the city play to intimate crowds before they hit the festival hype!
2. Venue hop like never before.
Door covers be damned! Venture venue to venue like the live music gods intended.
3. Dance off that holiday weight.
We are not the ones judging (in fact, that spiced eggnog holiday cookie shake was a delicious decision), but a little two step never hurt no one.

4. Did we mention it's free?
Check out Do512 for the full listing of Free Week shows. 
Photo Courtesy of Dave Mead.