If you're not having a good breakfast in Austin, it might be your own fault. After all, our fair city certainly suffers no shortage of restaurants to obtain what is commonly referred to as "the most important meal of the day." From old school diners to breakfast-centric food trucks, Austin is essentially a promised land of hash browns, eggs, bacon, and whatever else you find yourself craving in the a.m. Check out Do512's picks for 8 Classic Spots For Breakfast in Austin.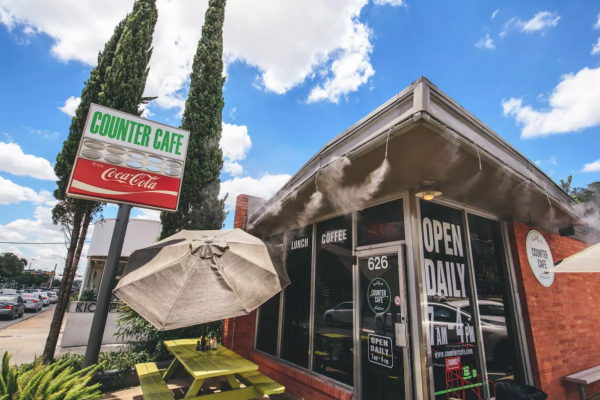 Credit Roger Ho, courtesy of Do512.
Counter Cafe
626 N. Lamar Blvd.
Counter Cafe serves classic diner food at their two locations, but with a focus on fresh, local and organic food. While the North Lamar location is quite literally taking the 'counter' aspect to heart with its tiny digs, the East Sixth location is a little roomier for you to enjoy a Joe's special - breakfast potatoes topped with homemade all natural sausage, sautéed spinach, two farm fresh scrambled eggs, shaved Parmesan cheese, served with a side of nine-grain toast.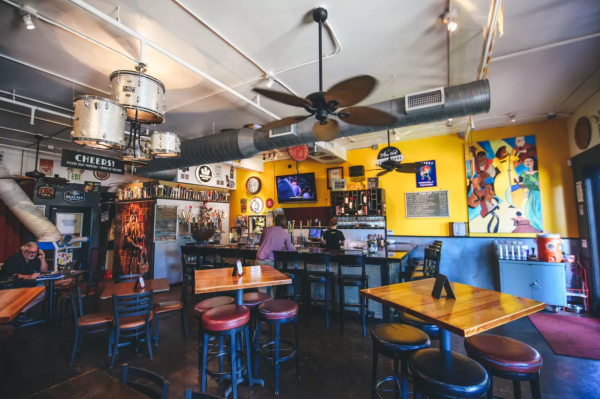 Credit Roger Ho, courtesy of Do512.
Hi Hat Public House
2121 E. Sixth St.
Situated underneath a mixed-use building to the furthest east point of Sixth Street, Hi Hat Public House is fairly unassuming. But right as you enter the laid-back eatery, you see a giant drum set hanging from the ceiling and a row of craft beers on tap and know this is your new spot. Brunch is served Saturday and Sunday 11 a.m. - 4:30 p.m., where you can sink your teeth into some "drunk biscuits & gravy," steak and egg burritos or, our favorite, eggs Benedict.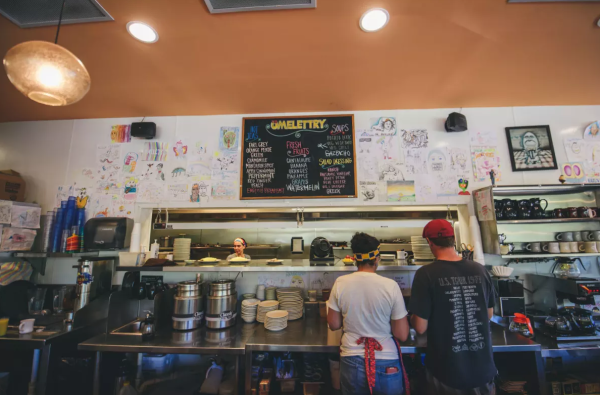 Credit Roger Ho, courtesy of Do512.
The Omelettry
4811 Airport Blvd.
If a restaurant names themselves after a particular dish, they had better be darn good at preparing said dish. The Omelettry passes this test with egg-shaped flying colors. Indeed, the Airport Blvd. eatery takes the very concept of an omelet and elevates it to new heights with creative ingredients and generous portions. Ever had a chili con queso omelet or a guacamole omelet? Go to The Omelettry and you can, and much more. Don't be fooled by the clear-cut name, though, this place also makes killer pancakes, french toast and home fries.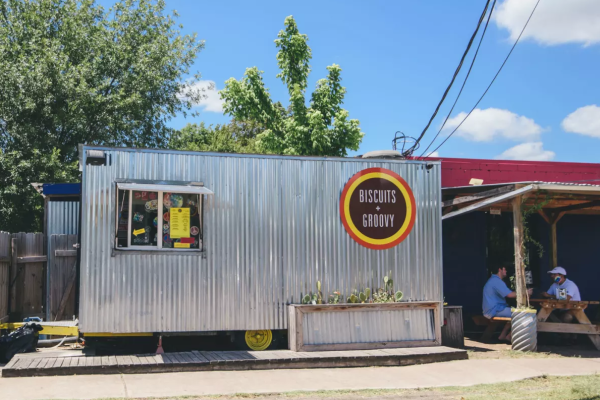 Credit Roger Ho, courtesy of Do512.
Biscuits + Groovy
5015 Duval St. and 1210 Barton Springs Rd.
What can we say about Biscuits + Groovy that hasn't been said in hundreds of glowing Yelp reviews already? At the risk of repetition, we'll sing their praises all the same. We can state with a great degree of confidence that you will not have better biscuits and gravy in Austin than at this food truck. Biscuits + Groovy serves up biscuits and gravy that are huge, flavorful, fluffy, and all around delicious. If this is a breakfast food you have even a passing fondness for, it is absolutely necessary that you try Biscuits + Groovy.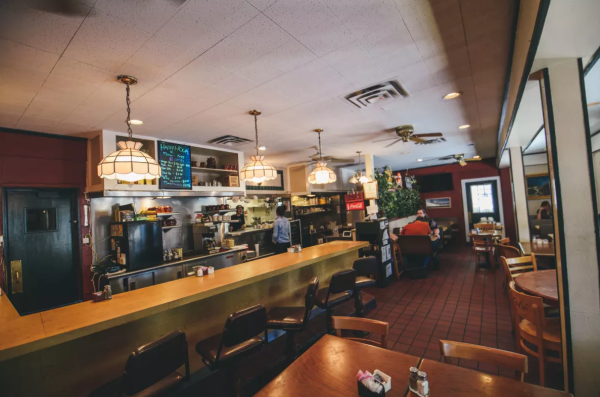 Credit Roger Ho, courtesy of Do512.
Red River Cafe
2912 Medical Arts Dr.
Listen, Red River Cafe is not a cool restaurant. You're not going to find hip interior decor and they definitely don't serve their drinks in mason jars. What you will find, however, is no frills, reasonably-priced delicious breakfast classics. We take back what said earlier; Red River Cafe is cool because they don't try to be. This is a classic diner in every sense of the word. They don't kowtow to trends, and they don't mess around with their breakfast. If you're looking for a quiet place to have a simple, honest-to-goodness American breakfast, check out Red River Cafe. We recommend ordering the steak and eggs and a cup of coffee.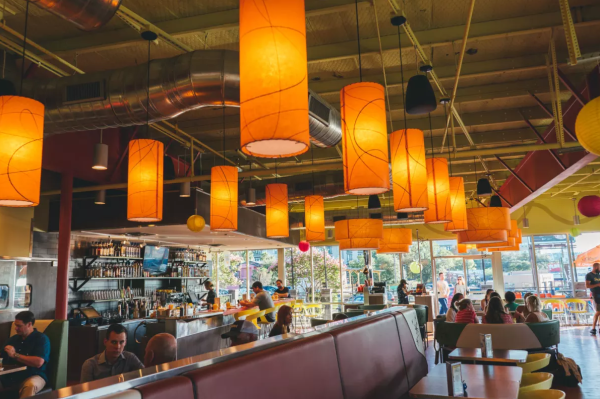 Credit Roger Ho, courtesy of Do512.
Snooze: An AM Eatery
1700 S Lamar Blvd.
Fair warning: if you aren't into jubilant conversations first thing in the morning, then you should literally just go ahead and snooze that alarm. We say this because when you walk into Snooze A.M. Eatery, it's like you are walking into a breakfast party. The servers are smiling ear to ear, the room is bright, and everyone is so excited about their forthcoming meal. Wake up and treat yourself to The Snooze Classic with farm fresh cage free eggs cooked any style and your choice of ham, bacon, sausage, chorizo, pulled pork, chicken sausage or soyrizo served with hash browns and choice of toast.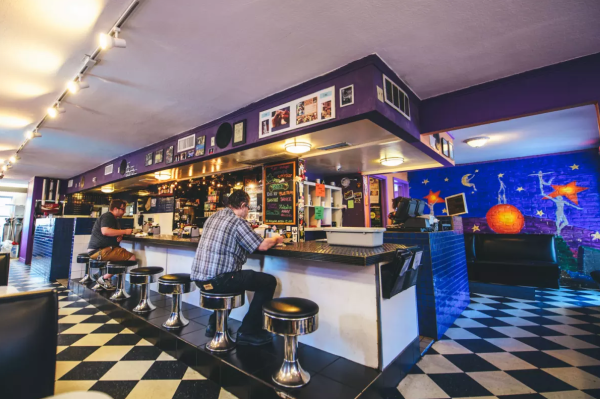 Credit Roger Ho, courtesy of Do512.
Star Seeds
3101 N. I-35
We can't remember where we heard it, but Star Seeds is totally Johnny Depp's favorite place to eat in Austin. Probably because it holds true to its name by appearing a little seedy, and only really seeming like a good idea when you're drunk at 3 a.m. But, the great news is that it's actually really delicious, and you can get whatever the heck you want 24 hours a day. There's a hefty vegetarian section, as well at the A-Baum - two English muffins layered with sausage patties, scrambled eggs, and topped with queso. More like Star Needs.