Do you love American history? There may be no better spot in Austin for you than the LBJ Library and Museum.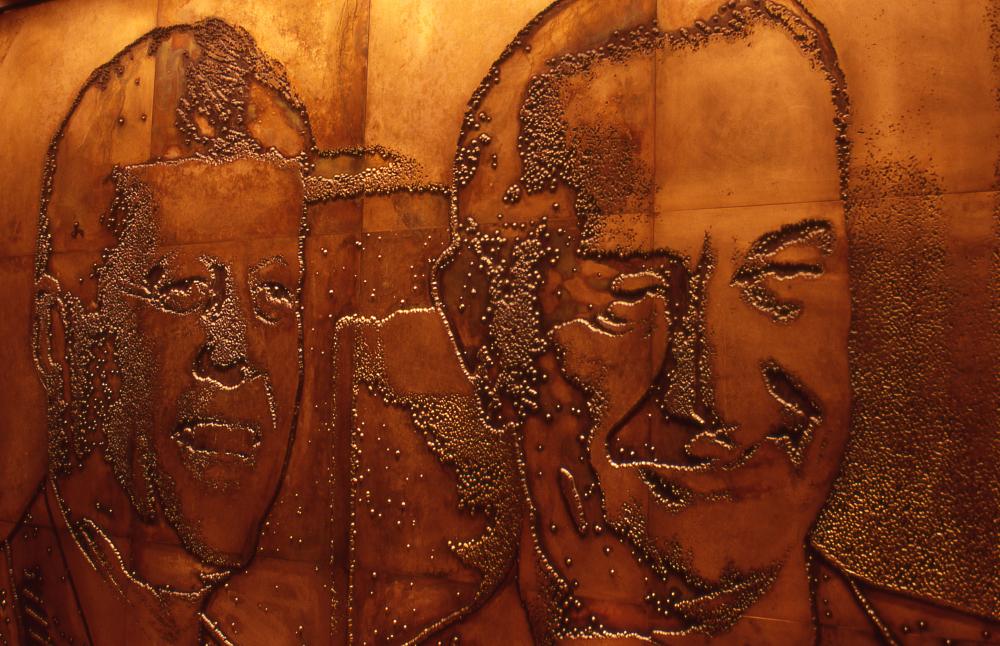 If you have older kids and they are overdue for a history lesson, the LBJ Library is a great place to take them. The museum chronicles the political life and times of our 36th president, Lyndon Baines Johnson and his wife, Lady Bird. Collections focus on six decades of American history and how the Johnsons fit into those times.
The recently renovated library and museum allows museum-goers to have access to private telephone conversations of the President, see an interactive Vietnam War exhibit where visitors experience elements of the President's decision-making process and view a replica of the Oval Office that looks exactly as it did during LBJ's White House years.
I brought my 9 year old son to the museum and he was interested in learning about the time period (he was just as interested in the massive staircase in the Great Hall and the animatronic LBJ.) We spent a couple of hours learning from the exhibits and then he enjoyed going outside and rolling down the hill near the fountain.
The LBJ Library is open every day except Thanksgiving, Christmas, and New Year's Day from 9 a.m. to 5 p.m. The museum started charging admission on November 12, but children 12 and under are free as are active members of the military and University of Texas students, faculty and staff with valid ID. Free parking is available in the designated LBJ parking lot (Lot 38) located off Red River Street.
Contributed by Katie Cook.