April in Austin can't be beat. Get outdoors and get set for a month's worth of fun!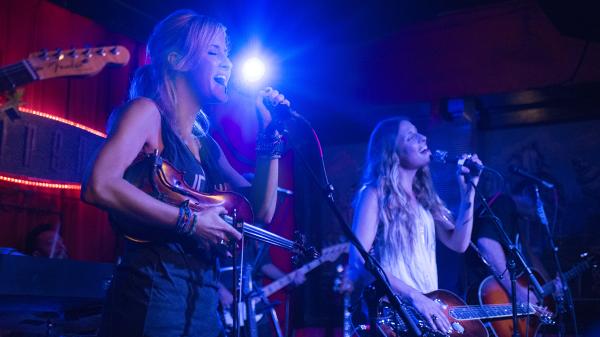 4/1/15 - 4/12/15
Fusebox Festival
Various Locations
Fusebox is a hybrid arts festival that champions adventurous works of art in theater, dance, film, music, literature, visual and culinary arts. The festival takes place over 12 days in venues and locations all over the city. Hundreds of local, national and international artists across all disciplines converge for one of the most unique cultural events in the country.
4/9/15 - 4/12/15
Austin International Poetry Festival
Various Locations
Poets from around the world, country, and all of Texas gather for four days of live performances, readings and workshops during the Austin International Poetry Festival in April of every year. AIPF provides an inclusive, diverse, multi-generational environment welcoming the broadest possible audience of poets and non-poets alike in appreciation of the spoken and written word.
4/10/15 - 4/12/15
MOTOGP Grand Prix of the Americas
Circuit of The Americas
MotoGP, the pinnacle of all motorcycle World Championships, joins the roster of racing events at the Circuit of the Americas track with a three-day series at the purpose built Grand Prix venue. With the addition of this race, the new circuit will be the first North American racing venue to host both two-and four-wheeled World Championship events in one years time.
4/10/15 - 4/18/15
Austin Fashion Week
Locations around Austin
Austin Fashion Week showcases the work of fashion designers, photographers, hair stylists, makeup artists and models from around the state of Texas with over a hundred including runway shows, designer meet-and-greets, themed parties and benefits for Austin non-profits.
4/12/15
Capitol 10K
Congress Avenue to Auditorium Shores
Texas largest 10K race and one of the nations top runs draws some 10,000 serious and not-so-serious runners.
4/16/15 - 4/19/15
Old Settlers Music Festival
Salt Lick BBQ Pavilion
Central Texas signature music event featuring Grammy-winning Americana, arts and crafts, camping, food and libations. Acoustic jazz, blues and bluegrass are all performed by old-time local favorites and award-winning artists from around the world.
4/17/14 - 4/18/14
The 14th Annual Lonestar Round Up
Travis County Expo Center
A huge outdoor car show and live music festival with tons of vintage hot rods and custom cars driven here from all over the country, and bringing visitors from all over the world.
4/17/15 - 4/19/15
Austin Reggae Fest
Auditorium Shores
A fundraiser for the Capital Area Food Bank, Reggae Fest features three days of reggae, world and dub talent, along with more than 50 vendors selling food and arts & crafts.
4/22/15 - 4/25/15
Moontower Comedy Festival
The Paramount Theatre and other locations
Moontower Comedy & Oddity Festival presented by the Paramount Theatre brings to Austin, TX some of the funniest, wittiest and oddest world-class comics from around the globe. National headliners, up-and-comer and local Austin-based comedians ensure a hilarious night of fun.
4/22/15 -4/26/15
Cine Las Americas International Film Festival
Various Locations
The festival showcases contemporary films and videos from Latin America (North, Central, South America, and the Caribbean) and the Iberian Peninsula. Films and videos made by or about Latinos in the U.S. or the rest of the world, as well as films and videos by or about indigenous groups of the Americas are also invited to participate.
4/24/15 - 4/26/15
Austin Food & Wine Festival
Auditorium Shores
Pamper your palate in one of the hippest cities in the country at the Austin Food & Wine Festival. Join top chef talent, sommeliers and winemakers from across the nation and Austin's own acclaimed gourmet scene for an indulgent, three-day epicurean adventure unlike any other, topped off with live musical performances.
4/25/15 - 4/26/15
Art City Austin Festival
Downtown Austin
Nearly 200 national artists, top local restaurants, two music stages and hands-on art activities make this one of the city's favorite festivals.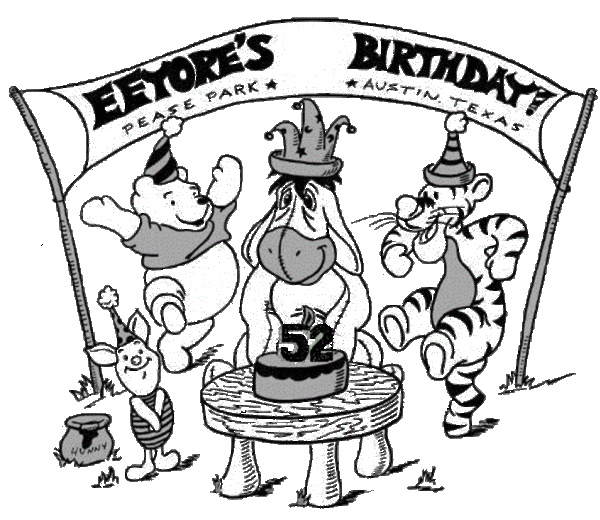 4/25/15
Eeyore's Annual Birthday Party
Pease Park
Live music, beer, food, acrobats and costume contests surround this annual gathering of Austins most eclectic locals. Eeyore's Birthday serves as fundraiser to benefit many local, Austin non-profits.
4/25/15
Louisiana Swamp Thing and Crawfish Festival
Austin American-Statesman
Its a Cajun festival in Texas. More than 5,000 pounds of crawfish are consumed at this annual event, which also features zydeco, brass band, funk, blues and rock music.