Austin is a buzzing hive of creativity. Spend three days exploring our exciting arts scene, which includes must-see museums and galleries, innovative performing arts companies, fascinating cultural centers and intriguing public art. Grab our 72-hour itinerary and go!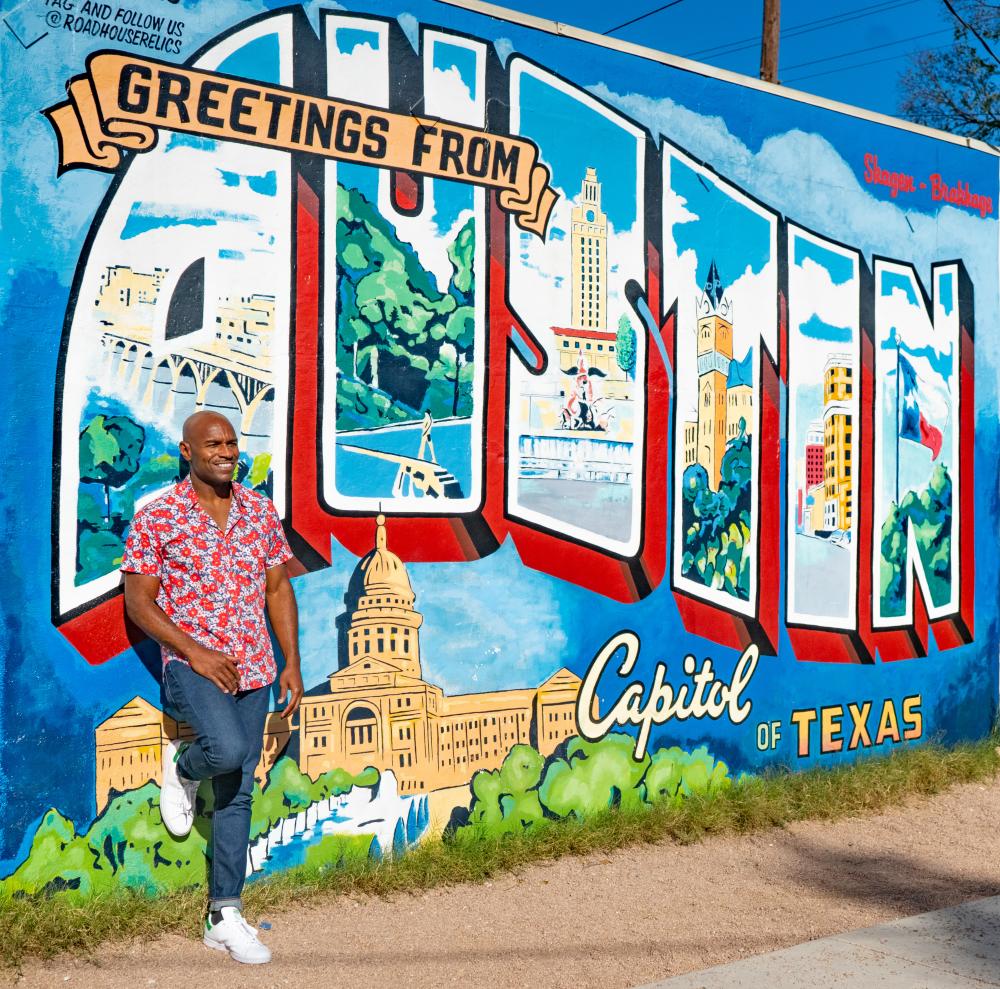 Greetings from Austin Mural. Credit Nathan Fluellen.
DAY 1
Spend the day exploring Austin's impressive public art collection, made up of hundreds of artworks found throughout the city. End of the Rainbow, created by local artists from Ion Art, is a rainbow-colored cowboy perched atop his horse (located on 8th Street) that stands over 14 feet tall and features sparkling stained-glass accents. The interactive Kempelen's Owls by New American Public Art is a pair of quirky 10-foot sculptures with hidden mechanisms that activate the owls' rotating heads. Be sure to stop at Austin's Central Library just down the street, where you can view more public artwork. Grab a sandwich or craft beer at the on-site Cookbook Bar & Cafe.
Also check out Austin's many neighborhood murals. Downtown, take a selfie with the 10-story technicolor Tau Ceti mural by artist Josef Kristofoletti, at the corner of 2nd Street and Brazos. In East Austin, John Yancy's Rhapsody mosaic pays tribute to the blues and jazz musicians who called the neighborhood home. The vintage postcard-style Greetings from Austin mural, by artists Rory Skagen and Bill Brakhage, is painted on the side of Roadhouse Relics, a neon art studio and gallery in South Austin.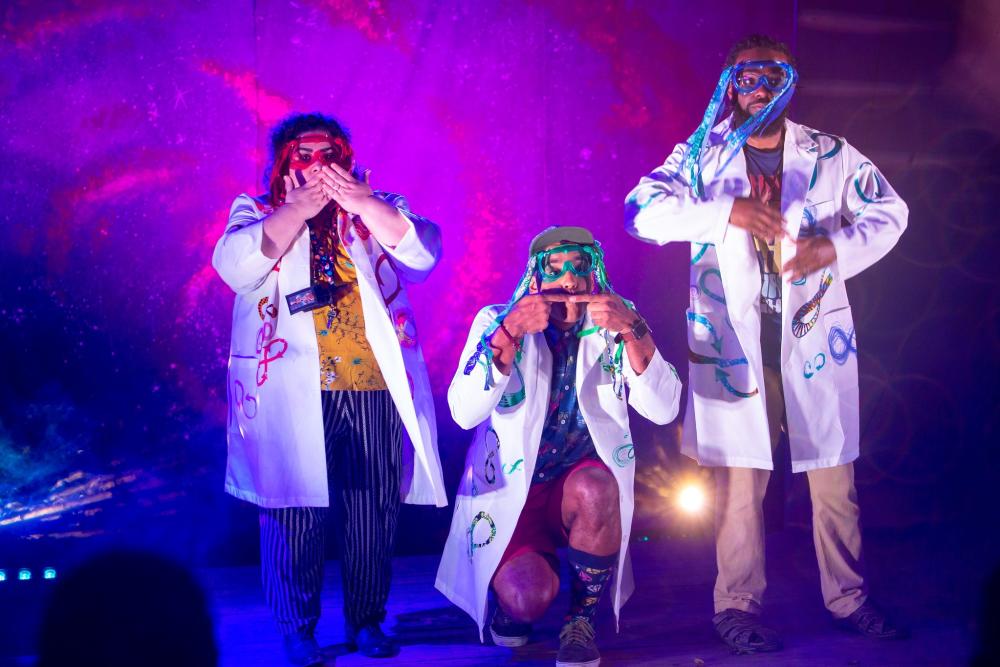 Annie Jump and the Library of Heaven at The VORTEX. Credit Errich Peterson Photography.
Seek out the statue of blues rock legend Stevie Ray Vaughan, found at Auditorium Shores along the Ann and Roy Butler Hike-and-Bike Trail that skirts Lady Bird Lake. And don't miss the bronze statue of beloved country outlaw Willie Nelson, stationed in front of the iconic ACL Live at The Moody Theater on the aptly named Willie Nelson Boulevard, where the long-running television show Austin City Limits is taped.
Land at The Butterfly Bar @ The VORTEX for drinks and fresh pasta dishes from on-site Italian food truck Patrizi's. The Butterfly Bar is connected to The VORTEX, an artist-owned repertory theater that's internationally recognized for its alternative take on everything from plays to operas.
The Contemporary Austin - Laguna Gloria. Courtesy of The Contemporary Austin.
DAY 2
Make it a museum day! The Blanton Museum of Art, located on The University of Texas at Austin campus, boasts nearly 200,000 square feet of exhibits. See Ellsworth Kelly's Austin, a stone building with brilliantly colored glass windows and a totemic wood sculpture. 
View a stunning collection of modern art at The Contemporary Austin – Jones Center. Admission includes same-day entry to The Contemporary Austin – Laguna Gloria, nestled on Lake Austin. Formerly a private estate, the Mediterranean-style villa features rotating art exhibits and outdoor works in the Betty and Edward Marcus Sculpture Park. 
Mexican and Latin artists share the spotlight at the Mexic-Arte Museum. The museum's permanent collection is composed of more than 5,000 contemporary Mexican and Latin American artworks. Be sure to check out the rotating murals that grace the 5th Street wall of the museum.
Make your own masterpiece at Upstairs Circus, a DIY workshop-meets-bar where you can try your hand at creative projects from leather working to jewelry making while sipping cocktails. Choose your own DIY project, with Creative Assistants on hand to help as needed.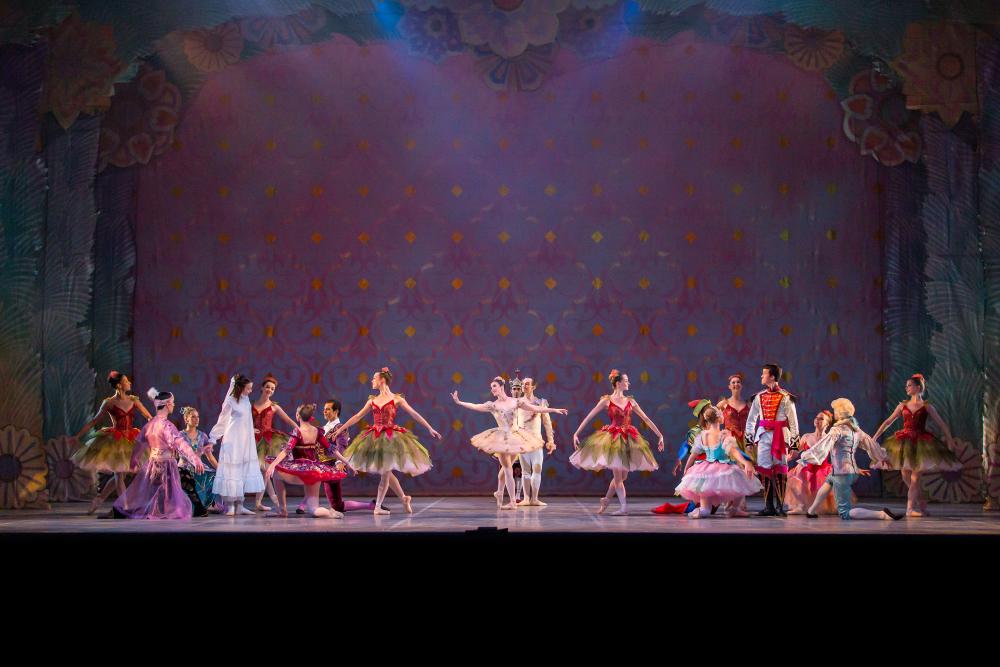 The Nutcracker, Ballet Austin. Credit Tony Spielberg.
See a show in the evening. The state-of-the-art Long Center for the Performing Arts is one of Austin's leading performance venues. The Austin Symphony Orchestra (Austin's oldest performing arts group), Ballet Austin (the city's acclaimed professional ballet company) and Austin Opera (the city's first professional opera company) are all founding resident companies and performers at the Long Center.
Founded in 1932, the ZACH Theatre is the longest-running theater company in Texas, and is known for creating intimate theater experiences for both adults and children. The ZACH includes three different stages, including a 130-seat theater-in-the-round. 
See an experimental play or musical performed by Salvage Vanguard Theater. This nationally renowned company is known for presenting boundary-pushing pieces by some of the country's most daring playwrights and composers.
The nonprofit Ground Floor Theatre produces works with a focus on historically underrepresented communities. Ground Floor's 110-seat black box theater acts as an incubator to foster new and groundbreaking productions that give voice to groups that include LGBTQ+ and BIPOC communities.  
After the show, enjoy a glass of wine and browse the latest bestsellers at Vintage Bookstore & Wine Bar. Look for the recommended book and wine pairings (including selections from local Hill Country wineries). Don't miss the regularly scheduled author readings or the free book exchange on the patio.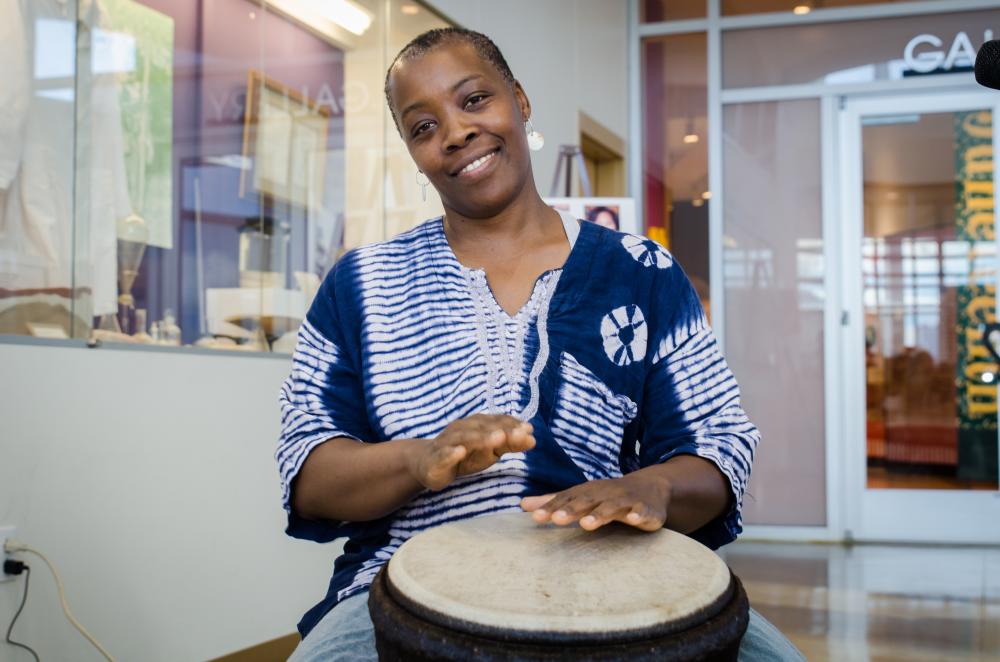 Courtesy of George Washington Carver Museum.
DAY 3
Explore Austin's vibrant cultural centers. The Emma S. Barrientos Mexican American Cultural Center (ESB-MACC) showcases Mexican American arts and heritage. The ESB-MACC presents gallery exhibits and events, as well as bilingual live theater produced by Teatro Vivo.
The George Washington Carver Museum, Cultural and Genealogy Center collects, preserves and interprets the African American experience in Austin, and hosts a number of community events throughout the year. The museum first opened in 1980 as Texas' first neighborhood African American museum, showcasing collections and exhibits. Today it includes galleries, a theater and a museum store.
The Asian American Resource Center was designed by members of Austin's local AAPI community. The Center features art exhibits and regularly presents cultural performances. It also houses a resource library and beautiful zen garden.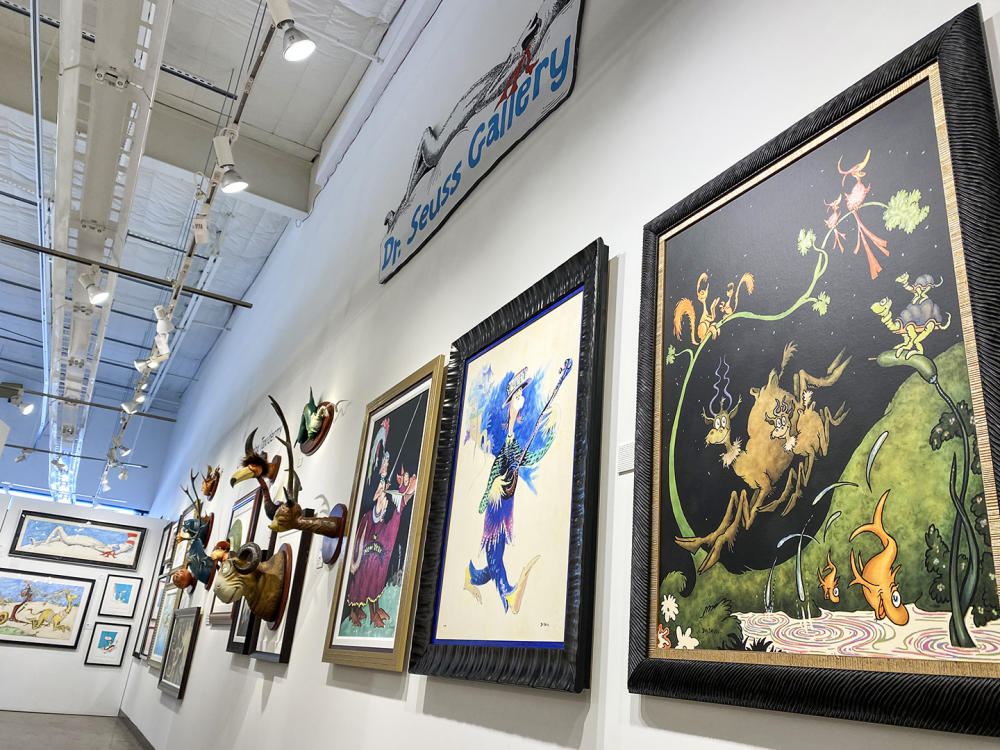 Dr. Seuss Gallery. Courtesy of Ao5 Gallery.
Make time to check out the works of local artists. Art for the People is a combination art gallery and artisan market that supports the area art community and nonprofits. See (and buy!) original pieces by more than 100 Austin artists, ranging from paintings to ceramics and jewelry.
Women & Their Work is a visual and performing arts organization that serves as a catalyst for contemporary art created by women living and working in Texas and beyond. Stop by to see rotating exhibits and live performances or attend an artist's talk.
West Chelsea Contemporary represents everyone from emerging and mid-career artists to art world icons. The gallery focuses on 20th century and contemporary art, with museum-worthy exhibits that feature big names like Andy Warhol, Keith Haring and Takashi Murakami.
Ao5 Gallery is one of Austin's largest contemporary art galleries. Ao5 features global artists in its revolving exhibitions of original works and contemporary fine art prints. Plan to attend one of the monthly artist receptions or events.
Toast the final night of your trip in the Records Room at the W Austin. The hotel bar pays homage to the Live Music Capital of the World® with more than 8,000 vinyl records that range from country classic to hip-hop hits. Or slip into the speakeasy-style Firehouse Lounge & Hostel. Enter through a sliding bookshelf in the hostel lobby and discover a cozy nook offering Prohibition Era cocktails and live music.