So many cultures and demographics make up Austin's Asian American and Pacific Islander communities. But shared between them all are fantastic independent and family-owned businesses that make Austin what it is today! Here's a list of Asian-owned shops that should be on your radar.
Stores and Retail Shops
A haven for stationery lovers, Paper + Craft Pantry has been an Austin staple since 2015. Get lost in their wide selection of independently designed stationery and paper goods. Need to send some personalized notes? Set up an order for your own set of custom stationery! Looking to take up a new hobby? Check out their embroidery or watercolor guides. They have a little bit of everything for all the paper people out there.
KALE SUPERSHOP, cofounded by local creatives Kyle Hoang and Aliza Tran, is a shop of upcycled clothing and creations. Check out their pride catalog, which features beautifully fashionable and sustainable hand-dyed garments. Hoang also runs KALE, a wellness brand rooted in cooking and sharing culture and good food. Check out their recipes and enjoy some artisanal cooking!
Be sure to head over to Taj Fashion, Austin's resident Indian clothing store. They offer a variety of wares for folks of all ages. Bindis, bangles, bags, home decor, and more! Taj Fashion also offers dress rentals for special events and weddings.
Grocery and Specialty Markets
Hang Fung Herbal Shop has all herbs, ginseng, gifts, and Chinese specialty items that you could need. Located in Austin's Chinatown Center, the shop is a great place to stock up on ho yan hor tea and mixed nut mooncakes. They also offer wall decor, collectible swords, red lanterns, and more!
Looking for some Japanese groceries? Asahi Imports has you more than covered. Pick up some Puchho, the popular Japanese soft chew candy. Or check out their Onigiri Corner for some delicious and lovingly made menchi fried bento and salmon onigiri.
You don't want to miss out on Bom's Bakeshop, one of Austin's best homes for mochi donuts and gluten-free treats. Wife-and-husband pair Teresa Kwon and Chef Anthony Kim founded the shop in 2016. They have since revitalized their bakeshop during the pandemic. They are working on securing their own brick-and-mortar storefront, but in the meantime, you can find them at the various popups they do around town. Follow their Instagram to see where they'll spring up next!
It's usually difficult to find the best grocery items for Filipino cooking, but the Filipino Asian Mart fixes that problem. If you're not feeling up to the task of cooking Filipino dishes just yet, you can also order some chicken adobo and pancit bihon to go! Looking for something to beat the heat? Their ube halo-halo is just as pretty as it is delicious.
OMG Squee is the hottest new Asian-American dessert shop. Pick up some Taiyaki; their version is a stuffed mochi Belgian-style waffle in the traditional and cute Japanese fish shape. Top it off with your choice of soft serve, fill it up with Nutella and cover it with toppings. Everything they offer is certified adorable and delightful.  
This is just a small sampling of Austin's AAPI brands and retailers. Be sure to check out the Greater Austin Asian Chamber of Commerce to learn about even more Asian-owned local businesses to support during your visit.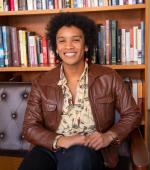 Contributed by Jade Fabello
Jade Fabello is an Austin-based writer and a recent graduate of the University of Texas, where he was a double major in the Journalism and the Communication and Leadership programs. You can find his work at JadeFabello.com. 
Instagram @Jade__Fab. Twitter: @Jade_FW