Our one-of-a-kind airstream trailer has left Austin to begin the 2016 Austin Summer Tour of Texas! The Austin Airstream is a 30-foot vintage, refurbished 1970s trailer designed by local artisans, complete with an on-board music studio and an area inside which is ideal for conducting interviews and private concerts.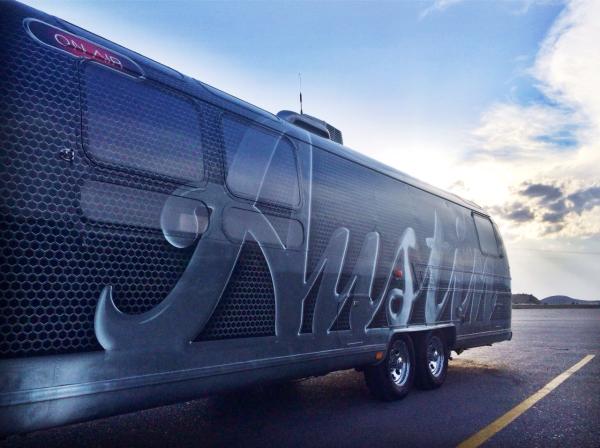 The Austin team will be cruising across Texas to promote Austin to leisure visitors and meeting professionals. Come by and visit us at the airstream to hear local musician Jonny Gray in Houston. A variety of activities at the airstream will be available to enjoy along the tour as well, including a screening of "School of Rock" presented by Alamo Drafthouse at Discovery Green, and great barbecue specials at CorkScrew BBQ and Goode Company BBQ (NW FWY) to celebrate Texas BBQ Week, with Texas Monthly BBQ.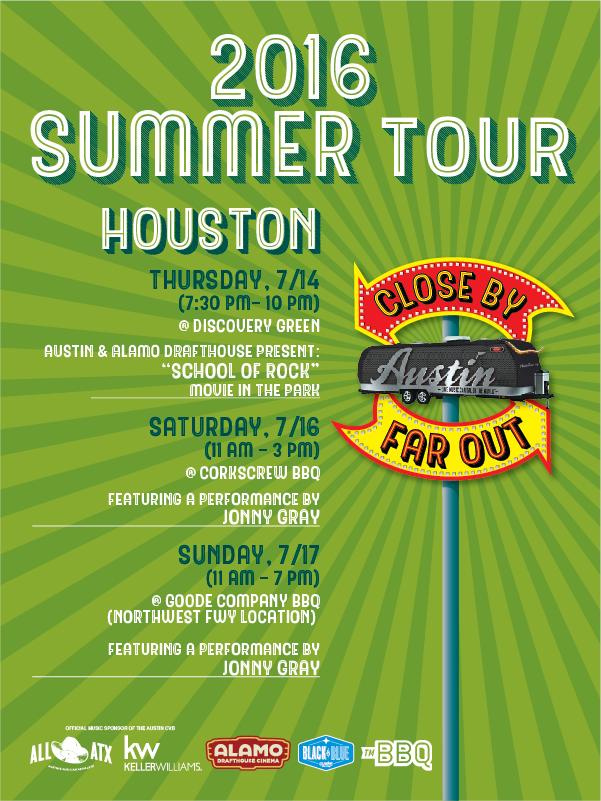 The Austin CVB will also be giving away a trip to Austin! One Winner will receive two (2) nights at Lone Star Court, two (2) passes to AO Tours, a gift card to Alamo Drafthouse Cinema, a gift card to Waterloo Records, Cuvee Coffee products, an Austin BBQ tool kit and gift cards to Moonshine Patio Bar & Grill and Hopdoddy. To enter, simply snap a pic with the ATX Airstream, post to Instagram or Twitter and tag it with #ATXAirstream!
Follow the Austin Airstream's journey online at ATXairstream.org or check out Twitter.com/VisitAustinTX and Facebook.com/VisitAustinTexas for the latest information and schedule updates.
Contributed by Maggie Rosenbohm, ACVB Marketing Intern.