Austin is home to many festivals (more than 60 annual festivals and counting) and now there is a new resource to help with accessibility planning needs. VSA Texas is a Texas-based non-profit organization that promotes the full inclusion of people with disabilities in Austin's culture and creative life. Check out VSA Texas' website, ATXgo!, to learn more about Austin's festivals, live music and performing arts venues, museums, attractions and more. Find helpful resources for visiting Austin with VSA Texas' new website ATXgo!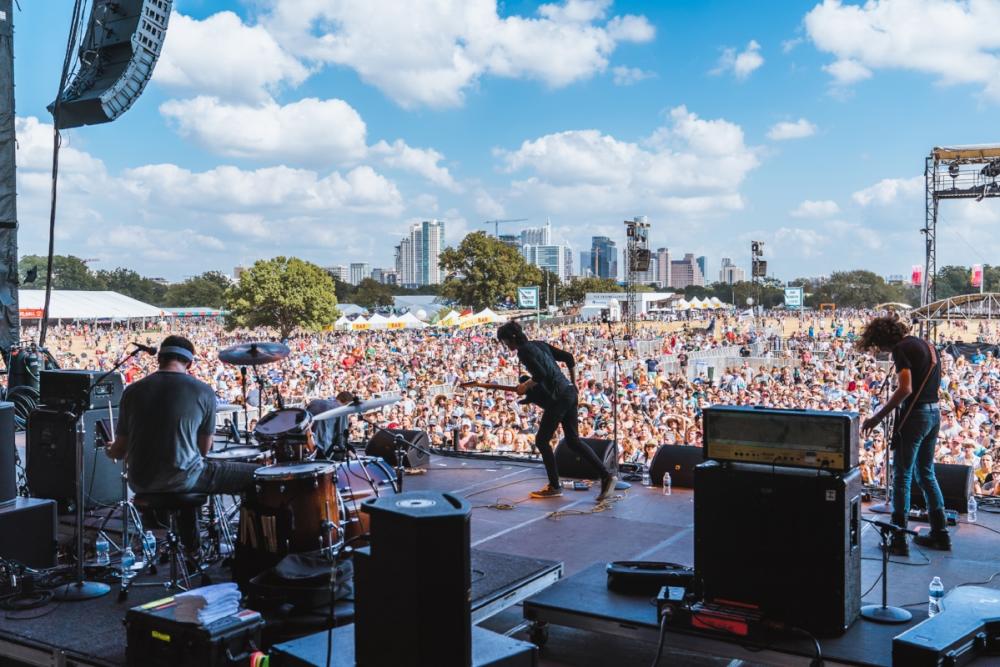 ACL Festival. Credit Roger Ho.
ATXgo! provides information about the many venues and outdoor spaces where local events, concerts, performances and festivals take place. Find accessibility information for various venues, along with the direct access contact for every organization that has made this information available on their website.
VSA Texas created this resource out of the knowledge of how overwhelming travel can be for people with disabilities. Not only does it require a lot of planning to book a flight, rent a vehicle or get acquainted with public transportation, find an accessible hotel room and manage personal care needs; but even after arrival, many visitors find they have no idea which restaurants, venues, attractions or activities are going to be most accessible. Visitors may spend hours sifting through Google search results, Yelp reviews, and newspaper or magazine show listings, which often neglect to mention specific accessibility information.
With ATXgo, visitors can find contact information for every venue and festival in town, so you can plan your trip around your specific interests and accessibility needs. The Festivals page is organized by month, making it easier to determine the perfect time of year for your trip.
Local venues, businesses and festival organizers may also find helpful resources on the website. The ADA Toolkit offers handy tips, guidelines and training tools for the individual, organization or event planner who wants to ensure full access for everyone. Click on the Toolkit link to find a list of local access service providers for festival-goers, event producers, venue owners, event planners and more. Check out the list of American Sign Language (ASL) interpreters, captioning and communication access real-time translation (CART) providers, audio description and sighted guide services, resources to rent scooters or other mobility devices and resources to rent portable assistive listening systems. If you have an additional access need that is not addressed on the ATXgo! site, please let us know and we will add it to the list.
VSA Texas is happy to make this simple planning resource available to visitors – whether it's your first or 100th trip to Austin. Please visit atxgo.artsparktx.org or send us an email at info@vsatx.org for more information.
Contributed by Celia Hughes, Executive Director of VSA Texas