Austin has a booming art scene as well as a number of nationally recognized museums. With Austin Museum Day approaching on September 18, 2022, visitors should expect nothing but the best. This year, over 30 local museums and historic spaces around Austin will be celebrating with free in-person admission and special events. Enjoy a variety of activities  including craft projects, tours, gallery talks and more.
Be sure to check out Museum Day's website for the latest news about participating locations, but remember these gems are available year-round for visitors and locals alike!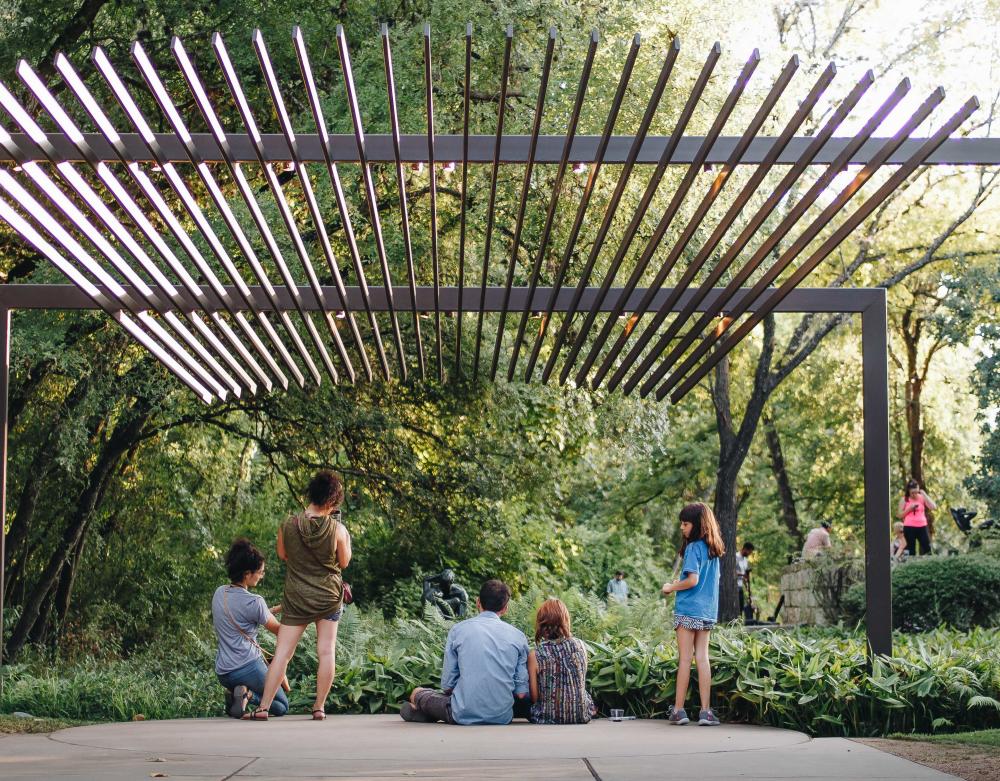 Courtesy of UMLAUF Sculpture Garden & Museum.
Traditional and Contemporary Art Museums
A must-see is The Contemporary Austin - Laguna Gloria, an outdoor sculpture park and museum that brings multidisciplinary exhibitions, engaging programs and enticing special events to the city's art landscape. Hang out on the lawn with refreshments and games (and maybe a chance to see local wildlife!). Looking for something indoors? The Contemporary Austin - Jones Center will be showing off their newly opened Learning Lounge along with art activities and yard games on their rooftop patio.
Also be sure to stop by the Mexic-Arte Museum, which showcases the art and culture of Mexico. Here, you'll find exhibits that feature traditional and contemporary Mexican, Latino and Latin American works. This year, you can join local artist Luis Santiago in a special print making workshop to take home your own design.
UMLAUF Sculpture Garden & Museum is a perfect blend of all things Austin: amazing local art casually set in a lush garden of local native Texas plants. There are over 54 works of art to tour along with regular rotating exhibitions.
Just north of the University of Texas is the Elisabet Ney Museum, the historic 1892 studio of European-born sculptor and activist Elisabet Ney. The museum features her own Classical-style portraits along with exhibitions of contemporary art.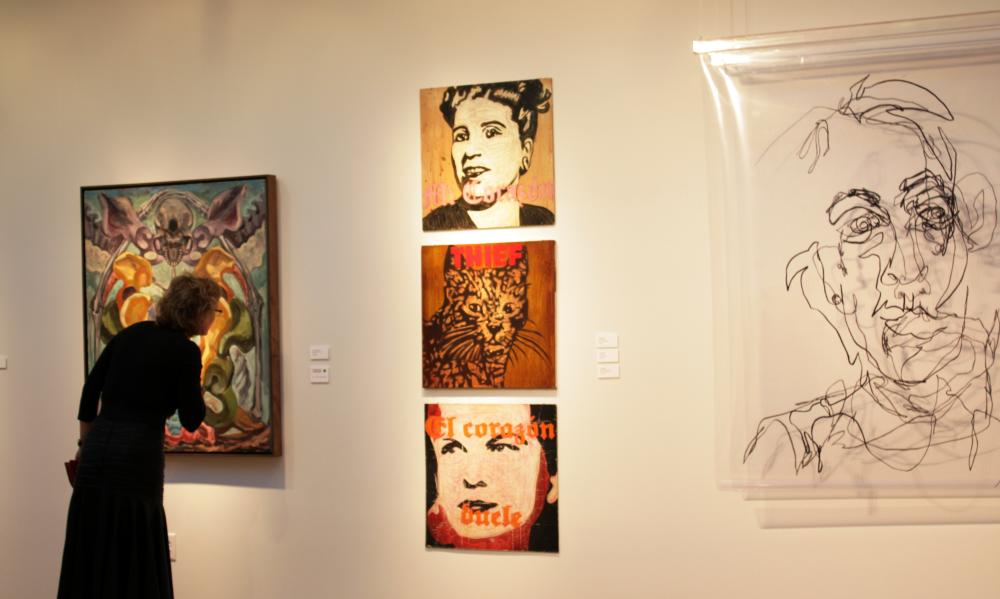 Emma S. Barrientos Mexican American Cultural Center. Courtesy of City of Austin.
Local Art Galleries & Museums
Women and Their Work Gallery, located in the heart of downtown, serves as a place where contemporary art created by Texas women can be featured in exhibitions, performances and workshops.
Experience the University of Texas public art program, Landmarks. Journey around campus to find the some fifty works of modern and contemporary art. Join a 30-minute guided tour of select Landmarks works or explore at your own pace. Visit Landmarks' app for a variety of self-guided tour options. 
The Emma S. Barrientos Mexican American Cultural Center is dedicated to the preservation, creation, presentation, and promotion of Mexican American cultural arts and heritage. Explore exhibitions showcasing narratives of Mexican American, Native American, Chicano and other Latin cultures.
The Dougherty Arts Center is an award-winning cultural arts center offering a variety of rotating visual, performing and digital arts experiences. The Center focuses on emerging and established Austin artists.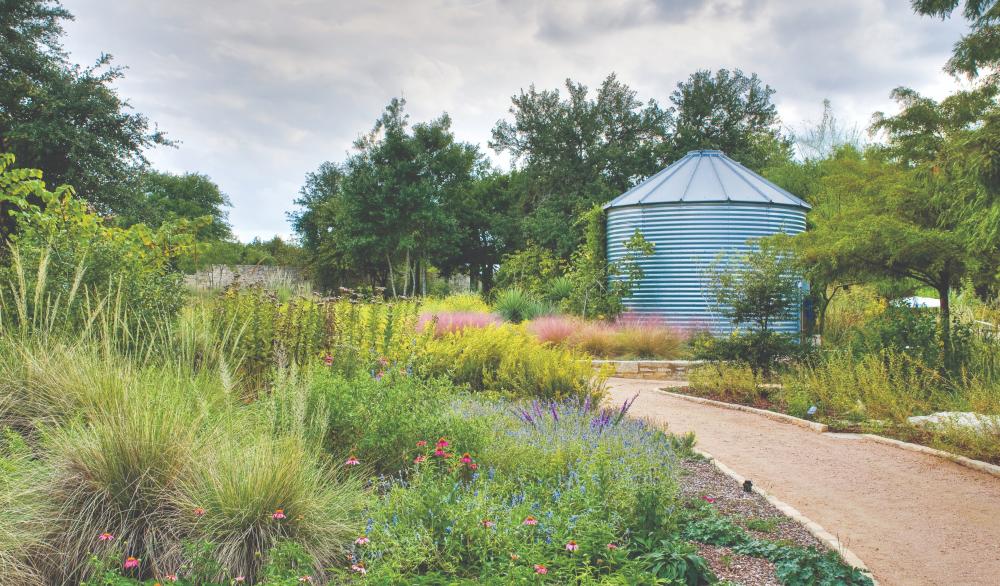 Courtesy of the Lady Bird Johnson Wildflower Center.
Family Friendly Museums
Head over to the Lady Bird Johnson Wildflower Center at The University of Texas at Austin to explore the beautiful botanic garden featuring various native plants. They have programs for adults and the youth to learn about the conservation of nature and experience the beauty of the outdoors.
Located in northeast Austin, Pioneer Farms six historic areas to explore, from the 1840s through the 1890s. Take the kids back in time at four different farmsteads, a Tonkawa Indian Encampment, a rural village and more.
The Bullock Texas State History Museum features three floors of engaging exhibits that tell the story of Texas. Here, you can catch an IMAX film, or tour the exhibits and grab a Texas-themed souvenir at the gift shop to remember it by.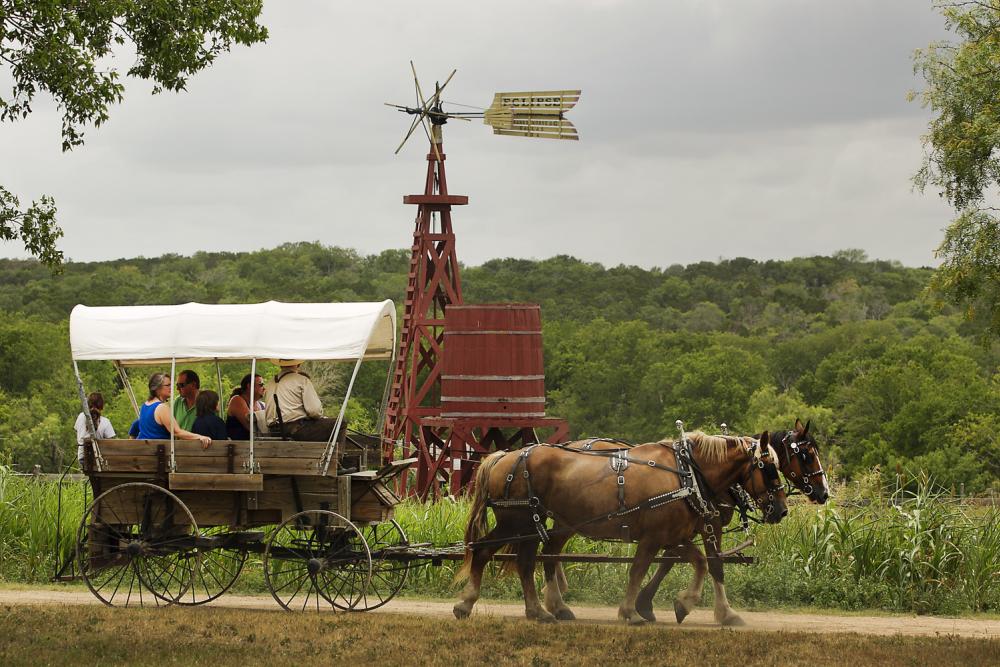 Courtesy of Pioneer Farms.
History Museums
A rare surviving example of Austin's earliest history, The Neill-Cochran House, was built in 1855. Today, this impressive Greek Revival house museum offers visitors an inside look into the lives of Austinites from the mid-19th through early 20th centuries.
The LBJ Presidential Library & Museum is another must-see, with interactive exhibits, three high-tech theaters and displays of rare documents that explore the legislative process and key moments in the life of the Central Texas native and 36th president. On Museum Day 2022, kiddos can explore the museum through the lens of a Fuji Instax Instant camera and use their photos to create memory books to take home. Don't worry, parents—you won't miss out on any fun. There will be free giveaways for adults as well. 
The Harry Ransom Center, a free library and archive on the University of Texas campus, lets you view rarities like the Gutenberg Bible and the world's first photograph year-round as well as rotating and traveling exhibits.
Founded in 1851, the Texas State Cemetery is the final resting place of Texas' most notable sons and daughters, including Stephen F. Austin and Barbara Jordan.
The Flower Hill Urban Homestead Museum celebrates an Austin founding family of civil servants; preserving one of the city's last historic homesteads. Get a glimpse of three centuries' worth of furnishings, textiles and texts, along with a gorgeous Texas wild-scape.
Check out Austin's museums and galleries year-round. You can find a complete list of Austin's arts attractions here.