Austin is a magnet for creatives, drawing a mix of artists, actors and musicians who make up the city's ever-growing indie arts scene. Check out these venues and events for the inside scoop on where to find some of Austin's best independent art exhibits, theatrical performances and live music shows.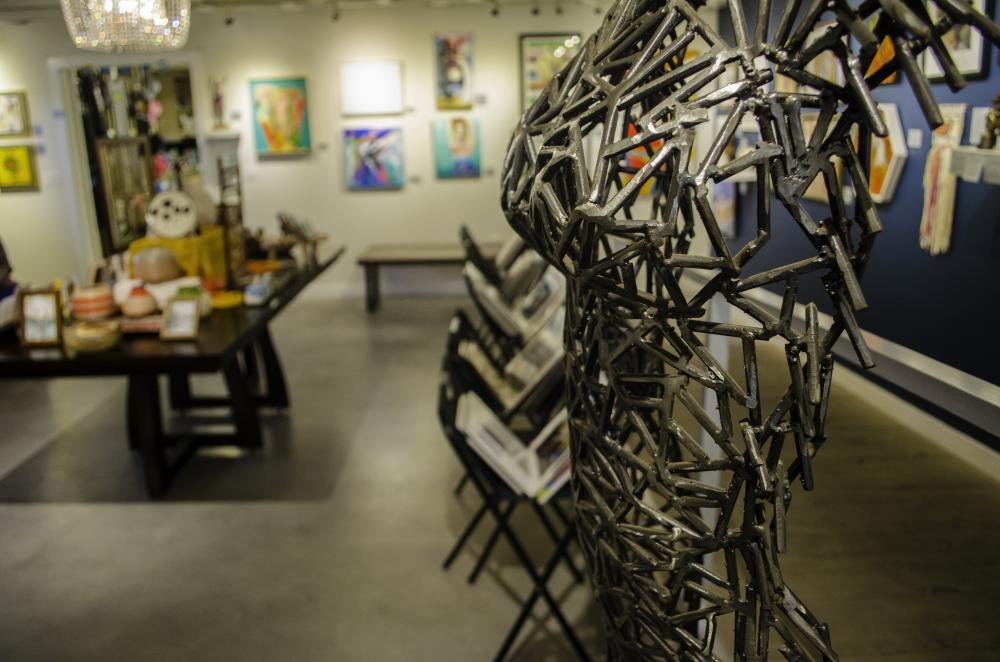 Art For The People. Credit Casey Alfstad.
Art Studios & Galleries
Canopy is a creative community located in a renovated East Austin warehouse. The space includes 45 artists' studios, a coffee shop and a beautiful gallery space for Big Medium, Austin's premier arts organization.
Flatbed Press and Gallery, located in the Flatbed Building, is a nationally recognized gallery and studio that exhibits contemporary artists' works on paper. Flatbed also produces and sells the works created in its printmaking studio, including lithographs and relief prints that have been collected by several major museums.
Co-Lab Projects is an artist-run nonprofit organization that provides exhibition space for local artists to display cutting-edge contemporary works (including video and film), installation pieces and performance art.
You can't miss Art for the People, nestled in a colorfully painted former cottage in South Austin. This funky gallery and boutique sells the works of more than 120 Austin artisans. Here you'll find everything from paintings and sculptures to jewelry and home decor. Art for the People regularly hosts art openings and classes.
Additional vibrant galleries that showcase local emerging artists include Austin Art Garage, Women & Their Work and the Old Bakery & Emporium (located in an 1870s national historic landmark on Congress Avenue), which presents monthly juried art shows.
East Austin's MASS Gallery is a vital member of the local arts scene, with a flexible gallery and performance space that allows for outdoor programming.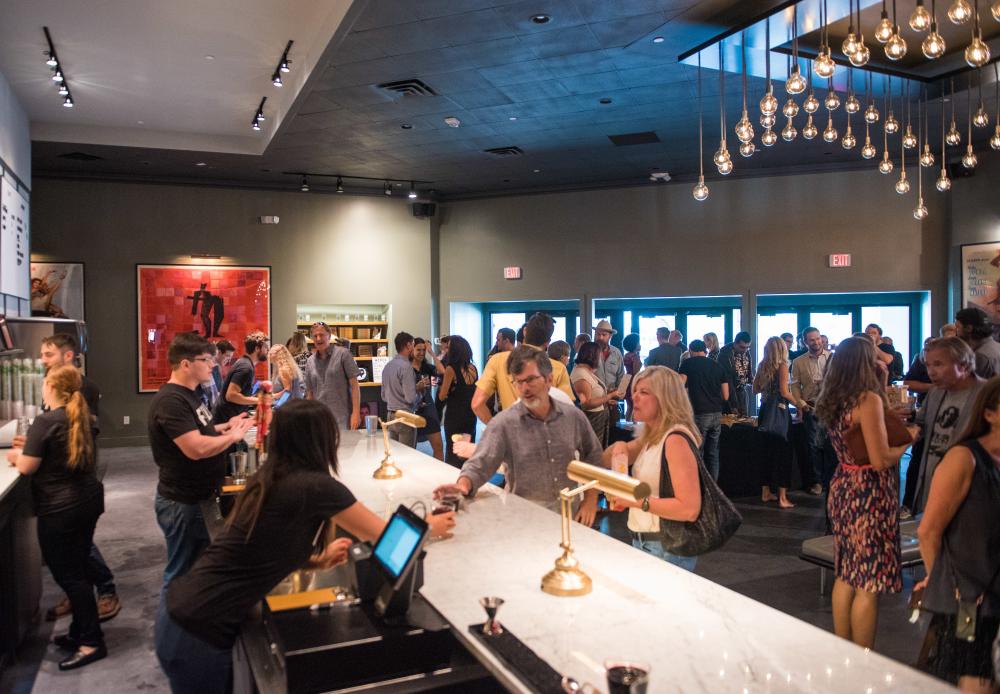 AFS Cinema. Photo by David Brendan Hall for Austin Film Society.
Theater & Film
The City Theatre is an award-winning performing arts venue featuring Austin performers, directors and designers. Show tickets are value priced in order to keep the theater-going experience accessible to everyone. The City Theatre Company has been presenting plays and musicals for more than 10 years.
Hyde Park Theatre is dedicated to developing the talents of Austin actors, writers, directors and designers. It presents plays by both new and established voices from the alternative theater scene. Hyde Park Theatre has received dozens of Critic's Table Award nominations.
Founded in 1985 by filmmaker Richard Linklater (director of hit flicks Dazed and Confused and Boyhood), the Austin Film Society supports the work of Texas filmmakers through its Austin Studios, a 20-acre production facility featuring sound stages used for training and collaboration. The Society screens hundreds of films at its AFS Cinema, an art house theater that presents independent and international movies.
The VORTEX is an artist-owned theater in East Austin presenting innovative performances of everything from musicals to ritual theater. The award-winning VORTEX is recognized internationally for its alternative performances and non-traditional casting.
Fallout Theater is 100% comedian owned and operated, providing a safe haven for artists and fellow comedians to experiment. The intimate theater presents sketch, stand-up and improv comedy shows by new and seasoned comedians, in addition to comedy festivals. Tickets are typically free or inexpensive for Fallout Theater shows.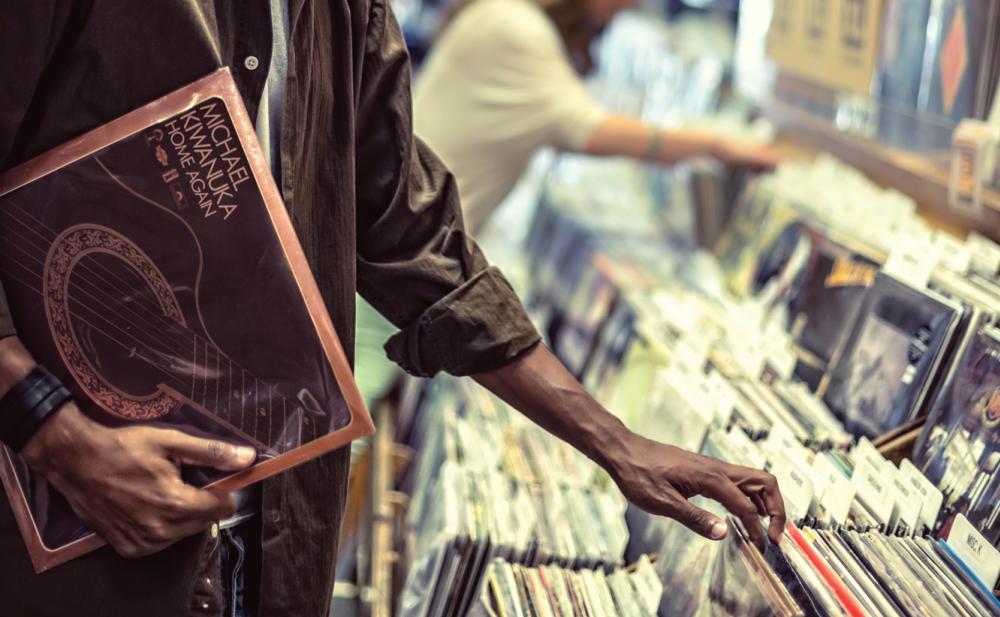 Waterloo Records. Credit Andy Mahr.
Music
With a soft spot for Texas musicians, Austin's iconic Waterloo Records frequently presents in-store performances by emerging local musicians. Afterwards, spend some time flipping through the shop's extensive selection of vinyl.
Located in the heart of the East Sixth Street entertainment district, Hotel Vegas features a variety of live music and DJs. Catch local Austin favorites and up-and-coming artists. Shows are presented nearly every night of the week. Be sure to check out their neighboring sister bar, Volstead Lounge, which also features music acts.
Get your rock fix at Mohawk in the Red River Cultural District. This unique indoor/outdoor multilevel space, built and run by a dedicated team of locals, showcases emerging talent from Austin and beyond.
Located across the street from the University of Texas since 1974, the storefront Hole in the Wall stage has hosted everyone from bands like Spoon to Don Henley of the Eagles. Stop in on Monday nights for Unplug This, featuring local songwriters.
You can catch six acts in a single night at The Saxon Pub, a haven for singer-songwriters since 1990. See a free weekday happy hour show, a weekend matinee or a late-night performance.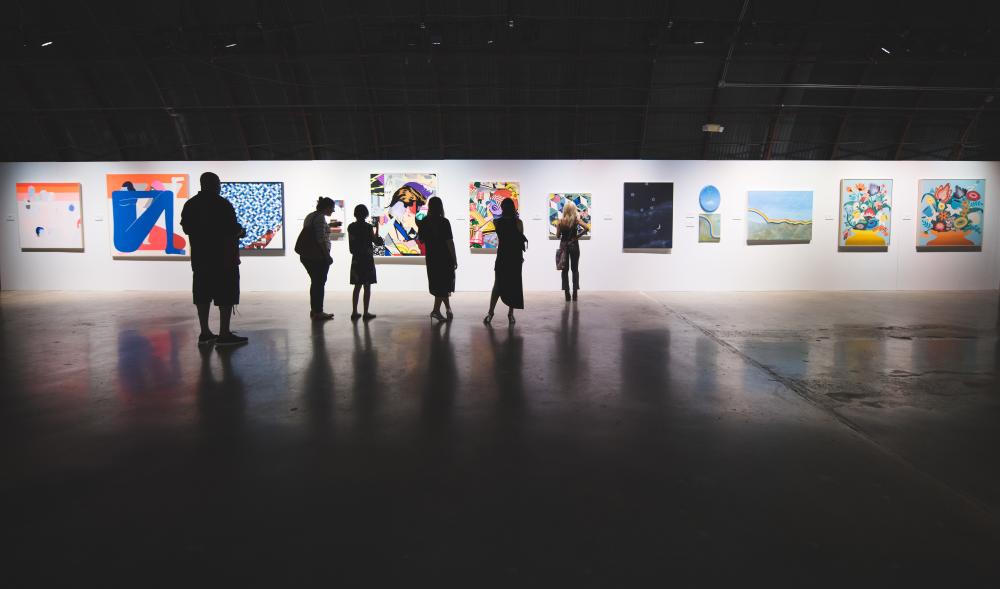 POP Austin. Credit Photo Invitro.
Indie Events
Produced by the Hyde Park Theatre, FronteraFest is a five-week, citywide fringe theater festival featuring more than 800 local and national artists.
OUTsider Fest is a queer international arts festival showcasing theater, music, video and film from a diverse mix of artists.
The five-day Fusebox Festival is a hybrid arts festival celebrating everything from theater to film and music.
The Moontower Comedy Festival, presented by the Paramount Theatre, features local Austin comedians, as well as national headliners.
The Pecan Street Festival, held in spring and fall, is the oldest and largest art festival in Central Texas, featuring local musicians, artists and craftspeople who turn Sixth Street (historically called Pecan Street) into a lively family street fair.
During Big Medium's Austin Studio Tour, meet artists and view their latest works right in their workspaces.
The Austin Film Festival is recognized as one of the top film festivals in the country, screening indie and top-billed films.