Austin's food scene has been having a moment. No longer a quiet town with some taco stands and a couple of late night diners, creative chefs have made this city their home and it shows. From casual eateries to pinky-up spots, Austin is chock full of award-winning restaurants.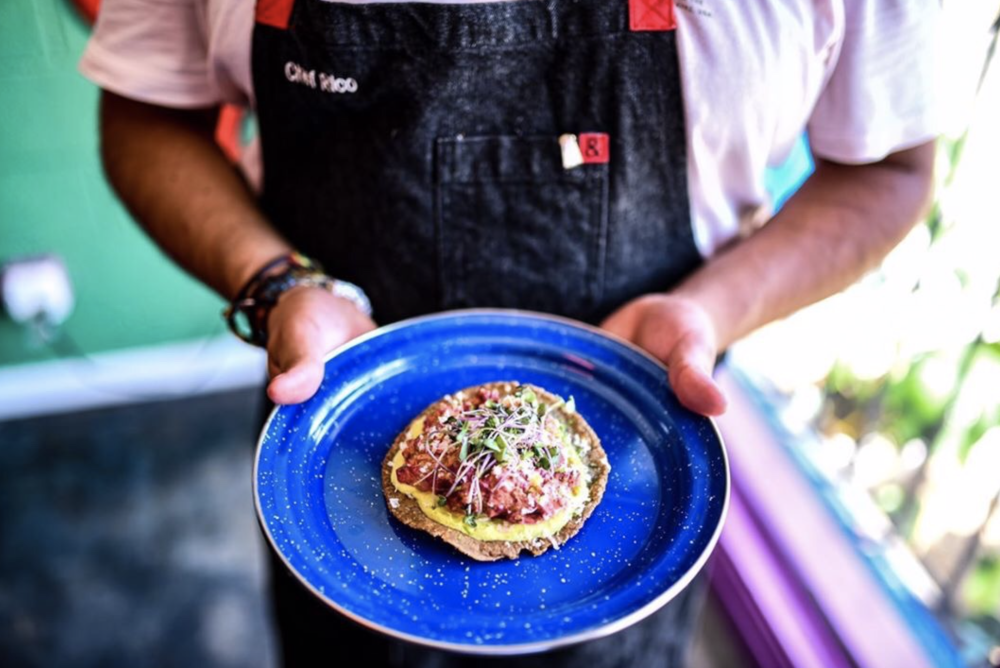 Nixta Taqueria. Credit Jacob Lerma.
2021 winner of the James Beard Emerging Chef award, Edgar Rico of Nixta Taqueria works on a 8' flat-top grill and a 100-square-foot kitchen. What sets Nixta apart is the emphasis on crafting food using ancestral methods and sourcing sustainably and locally. The menu is mostly inventive tacos and tostadas, some seasonal and often surprising. Try their beet "tartare" tostada or the citrus-cured yellowfin. And take our advice and order two of the enchilada potosina tacos made with potato and chorizo puree and duck fat refried beans. There are no reservations so it's possible you'll have to wait… but it's worth it.
If there's one thing that's true of Austin, we love a good drink and a patio. This is partly why Better Half won Culturemap's Tastemaker Award for Neighborhood Restaurant of the Year. Counter service only, this all-day cafe has a welcoming feel and an expansive outdoor area. Start your morning with an Irish coffee and a Better Half breakfast sammy (fried egg, smoked paprika aïoli, arugula) and wind your evening down with a draft cocktail and shrimp and crab finger orzotto. There's really no way to go wrong.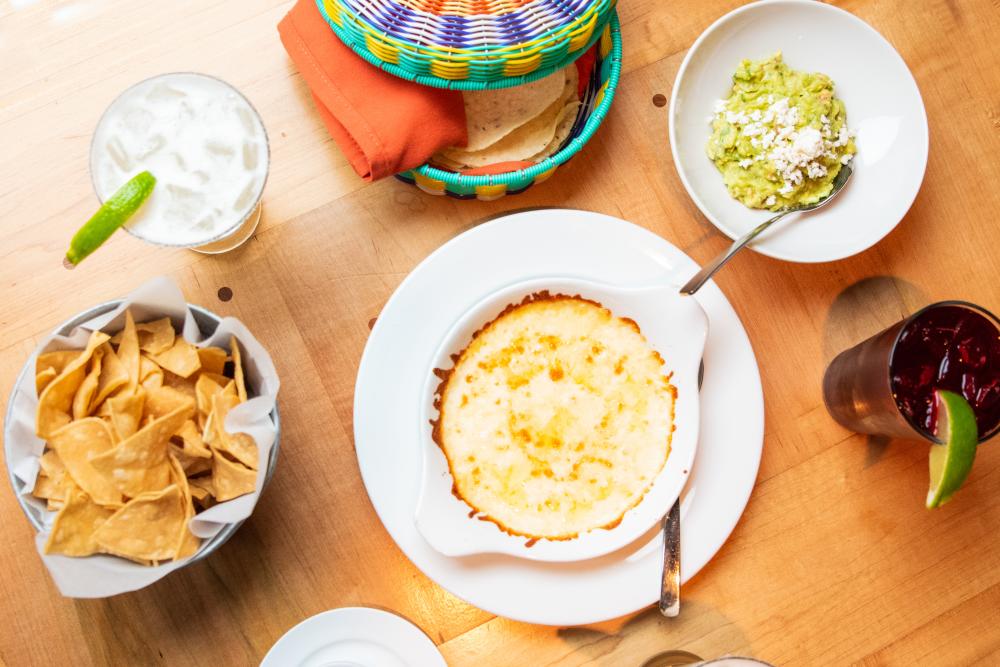 Courtesy of El Naranjo.
Iliana De Aa Vega didn't expect to win James Beard's Best Chef In Texas in 2021 but Austin knew she would. El Naranjo was originally a food trailer specializing in Oaxacan cuisine. Now you'll find this bright beautiful restaurant on South Lamar, abuzz with patrons sipping crafted cocktails and debating whether they should add just one more dish. It's really difficult to choose between tostadas de atún al chintextle (tuna marinated in chile and sesame oil) and pulpo y papas, between a tlayuda oaxaquena or a slow roasted cochinita pibil. So don't. Bring a big group and try them all.
You will absolutely not believe this spicy, crispy, fried "chicken" sandwich is vegan. And that's exactly why Project Pollo won Best of Austin "Can't Believe It's Vegan Comfort Food" from the Austin Chronicle. Their menu is a dream – plant-based burgers, fried chick'n sandwiches, fries and tots, mac and cheese, and cookies. They also have a pay-what-you-can-menu for people who may not be able to afford lunch. With several locations around Austin, you'll have to try it to believe it.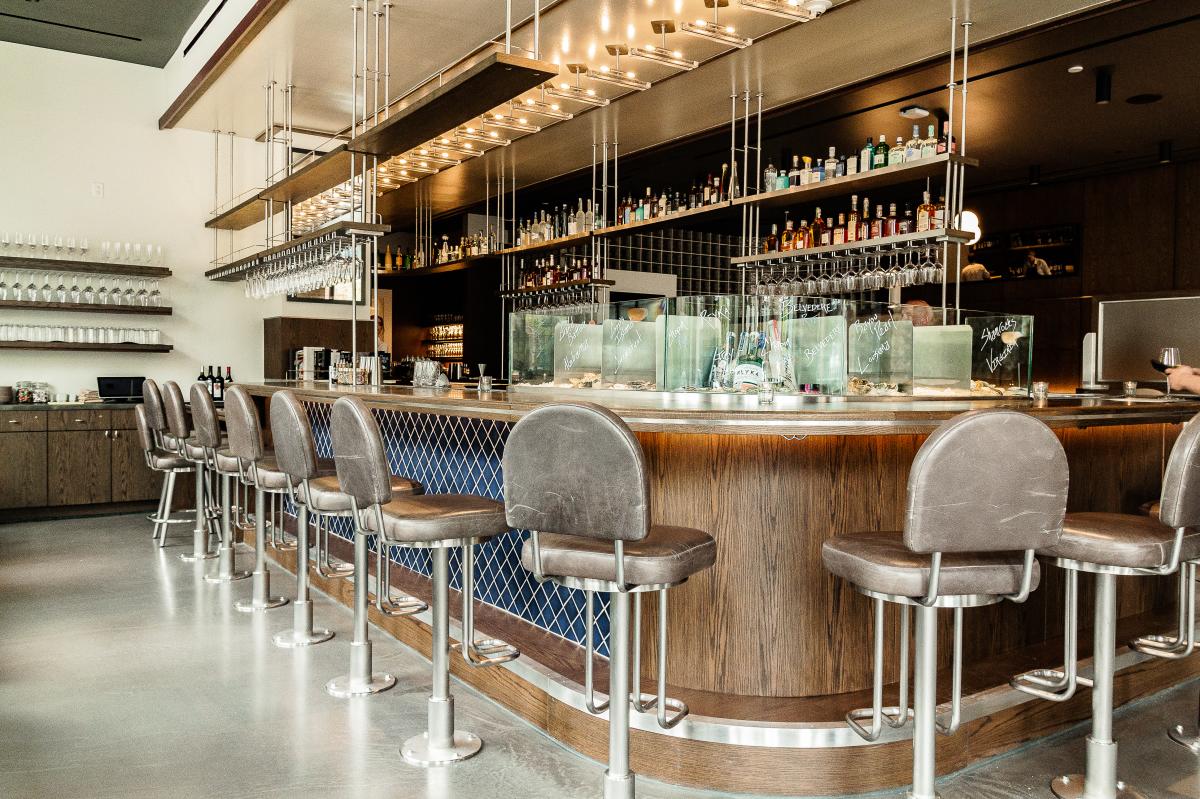 Diner Bar. Courtesy Thompson Austin.
Two time James Beard award winner Mahashma Bailey stepped out of Savannah and into Austin with two additions to our fair city – Diner Bar and Grey Market. Both are located in the Thompson hotel but have different vibes. Grey Market evokes a kind of belly up and eat Southern bodega with grab-and-go market items. The menu is hash and fried chicken and braised greens. Diner Bar is also heavily influenced by the South but here you'll find leveled up fare like clams and dumplings, chicken fried quail, and foie and grits.
Lauded by Food Network as one of the top taco shops in America, featured in the New York Times and winner of People's Choice Best Food Truck and Best Tacos in the Austin Chronicle's Best of Austin awards, Veracruz tacos are in a word: unbeatable. Reyna and Maritza Vazquez opened a food truck making the Veracruzano food they loved and have since added a number of restaurants, including a food truck in LA. Their migas taco (scrambled eggs, cheese, pico, tortilla chips, cilantro, and avocado) may be the taco that rocketed them to fame but all of their tacos are delicious washed and best washed down with an agua fresca.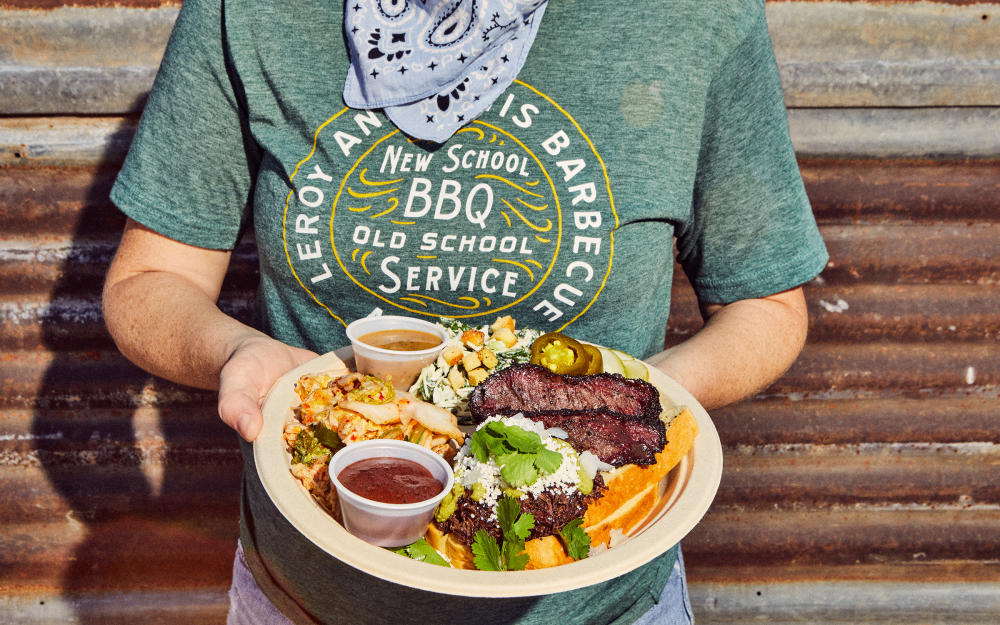 Courtesy of LeRoy and Lewis.
Franklin Barbecue might be the most well-known name in town but Texas Monthly tells us that LeRoy and Lewis is top five in the state. They've coined their style "New School Barbecue" and it's characterized by dedication to the craft, incredible barbecue, frequent collaborations, and supporting local ranches by using the best cuts available. Their food truck is parked at Cosmic Coffee & Cocktails where you can grab a frozen drink and choose from beef cheeks, akaushi brisket, citra hop pork sausage, barbacoa and other smoky bits plus sides. 
Uchi and Uchiko are the brainchild of Tyson Cole, winner of Best Chef: Southwest in 2011 and a semifinalist spot for Outstanding Chef in 2016. Both restaurants are lauded for their creativity and non-traditional approach to Japanese food. The daily menu is surprising, playfully pairing flounder with candied quinoa, bringing pork belly together with pumpkin, adding orange and thai chilis to yellowtail. If you can make it, try for their sake social which runs daily from 4 - 6:30 pm. It's an affordable way to try something before getting down to dinner.
Contributed by Kelly Stocker.