Austin's had quite a year this 2014. At the top of everyone's must-visit/must-eat/must-see lists, our city has stolen the hearts of the American people the past 12 months almost as much as Matthew McConaughey. To reflect on some of the highlights of the past year, we've pulled a list of what you have read and shared the most about #ATX. The people have spoken: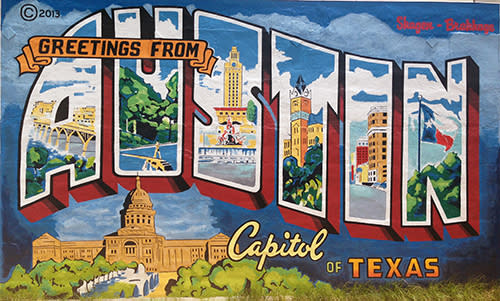 Austin Mural. Photo by Austin Convention & Visitors Bureau.
Here are a few other fun-shout outs that were popular to our readers, and helpful to Austin visitors!
What were your favorite highlights of Austin in 2014? Tweet at us or let us know in the comments below!