Austin has been called the cold brew capital of the nation. Perhaps it's because cold brew coffee is a necessity during the summer season, or maybe it's because Austinites adopted cold brewing early in its rise to popularity. Some of the biggest names in cold brew coffee have been born in Austin.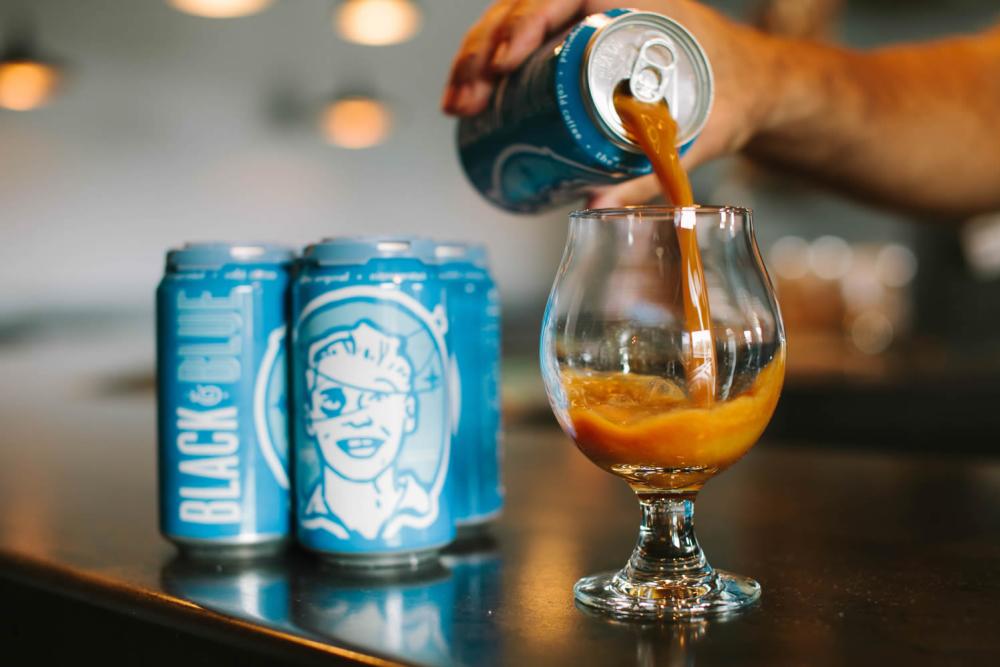 Courtesy of Cuvee Coffee.
Whatever the reason, cold brew is the pinnacle of cold coffee beverages. Rather than pouring hot coffee over ice, cold brew is created by brewing coffee in cold water over 12 to 24 hours, creating full flavor without the bitterness.
Sip on a smooth and mellow coffee in one of the following hot spots for cold brew in Austin.
One of the busiest and fast-growing coffee shops in Austin is Epoch Coffee. With five locations, Epoch is one of Austin's most popular places to grab a cold brew. The North Loop location is open 24 hours a day and the newest location, on 111 Sandra Muraida Way, serves beer and wine along with coffee, cakes, pastries, pizza and more.
Cuvee Coffee infuses nitrogen into their cold brew coffee. Nitro cold brew results in a coffee with a creamy texture and a hint of sweetness. This spot is known as a top-notch cold brewery in Austin. Their mission is to create consistent cold brew coffee, so they brew their coffee at a cool 36 degrees and it stays that way from brewing. Nitro black cold brew can be served with a dose of hemp oil or horchata.
This bar and cafe is known for "coffee and cold ones." Little Brother serves cocktails, beer, sandwiches, and of course, cold brew coffee. Their coffee menu ranges from lattes to espresso, and they offer milk alternatives (like oat milk). It's also worth mentioning that only eight people at a time can fit into this tiny hotspot on Rainey Street.
Compass Coffee not only serves quality coffee beverages out of a vintage food truck in east Austin but is also a cold brewery. Expect only small-batch, carefully selected and fresh-roasted coffee here. Craving a lot of cold brew? Compass Coffee produces cold brew in five-gallon kegs so you can bring it to a gathering or take home a taste of Austin.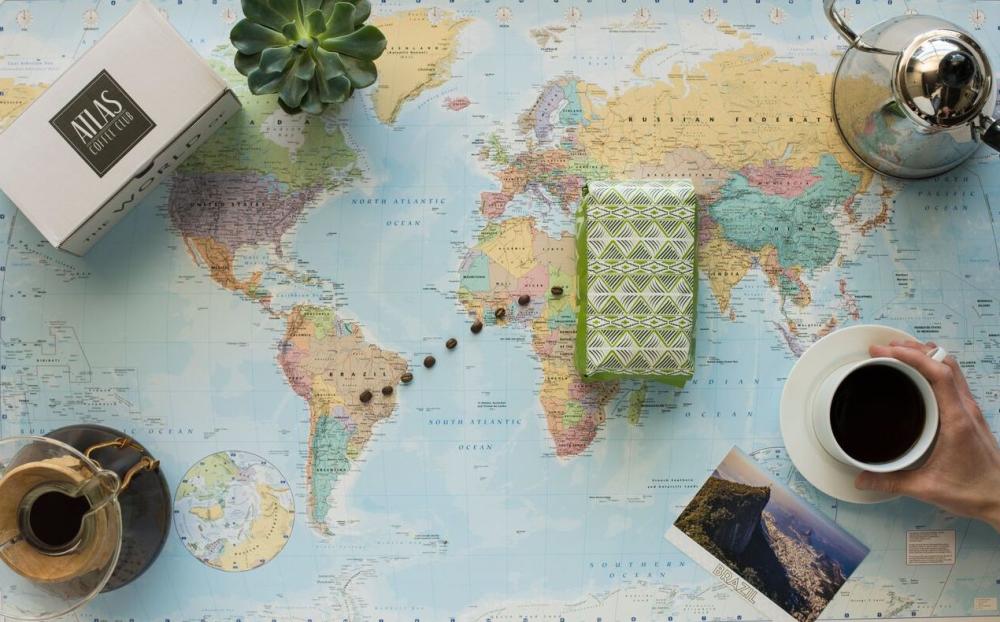 Courtesy of Atlas Coffee Club.
Staying In? Cold Brew Is Easy to Make at Home
The smooth, mildly sweet taste of refreshing cold brew is surprisingly easy to make at home if you're looking to save money or want to try a new way of brewing your favorite Austin coffee. Forget to buy a bag while in town? Order your new favorite roast from Austin's own Atlas Coffee Club.
So, how's it done? Here's a foolproof recipe to make a great-tasting cold brew that will be ready by tomorrow morning.
What You'll Need
Coffee beans
A grinder with setting variations
A paper filter
String
Fine-mesh bag
Container
Ice
Instructions
Grab a glass container with a lid, line it with a mesh bag and out your measure coffee beans for grinding. It's important to use medium to dark roast beans for making cold brew. Get the freshest roasted beans delivered straight to your door by joining the Coffee of the Month Club at Atlas Coffee Club.
Measure 4 cups of freshly filtered, ice-cold water to make your coffee concentrate.
Grind coffee beans using the coarsest setting until you have 1 cup of coffee grounds.
Place coffee grounds in a paper filter and then into the mesh bag, creating a little "dumpling" at the bottom of the container.
Pour 2 cups of water over the dumpling and wait 30 seconds.
After 30 seconds, tie the coffee filter tight with a string to make sure grounds don't end up in the final brew.
Seal the container with a lid and leave out at room temperature for 18-24 hours.
Remove the dumpling and mesh bag.
Cut the coffee concentrate with equal parts of water, pour the mixture over ice and enjoy your homemade cold brew!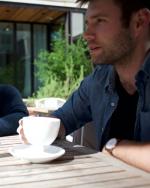 Contributed by Michael Shewmake
Founder, Atlas Coffee Club
Michael started Atlas Coffee Club to highlight and celebrate the world of coffee. From Papua New Guinea to Peru, Burundi to Brazil, Michael is passionate about connecting coffee consumers to coffee countries around the globe, making a global coffee experience feel local. He also doesn't dislike the advantages of running a coffee business, i.e. it being normal to drink 5+ cups a day...