Austin has so many beautiful, cool, funky hotels that it can be difficult to choose favorites, but we've done the *wipes brow* hard work to bubble up the best. From contemporary to classic, there are a plethora of options to choose from. Here are just a few of the many top-rated hotels in Austin.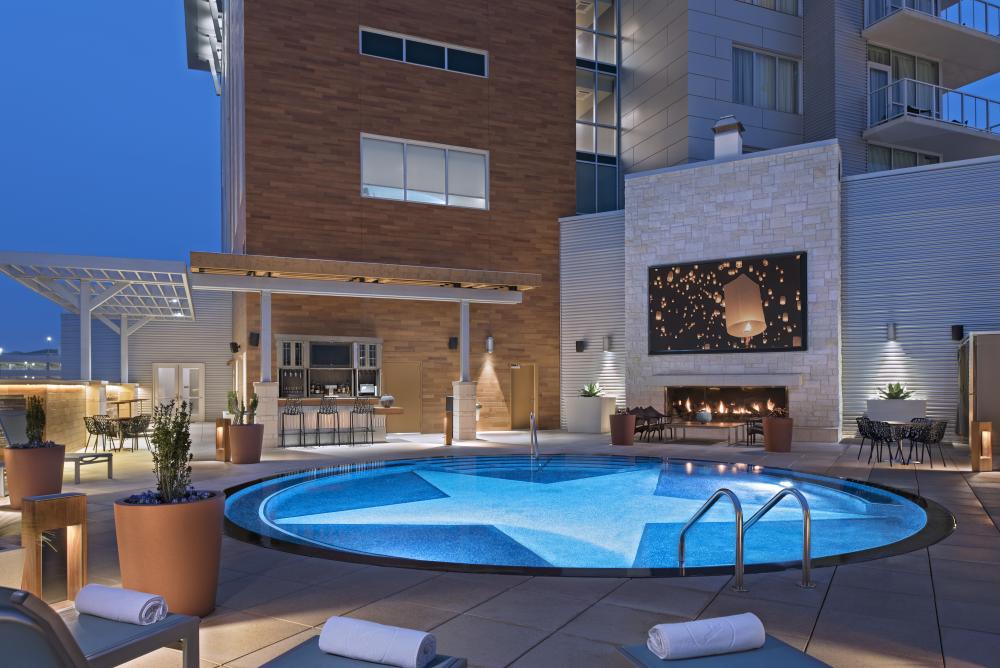 Credit Al Argueta.
It's almost impossible to beat the larger-than-life aesthetic of the Archer Hotel. They've artfully blended high class with Texas comfort, as epitomized by the enormous chandelier and limestone staircase gracing the lobby. The rooms here are luxurious and stylish with Malin & Goetz toiletries, a nespresso machine, local snacks and drinks, and beautifully appointed bathrooms complete with fluffy robes and slippers. If you're feeling peckish, just pop on down to AKB Kitchen, an all-day watering hole inspired by Texas flavors.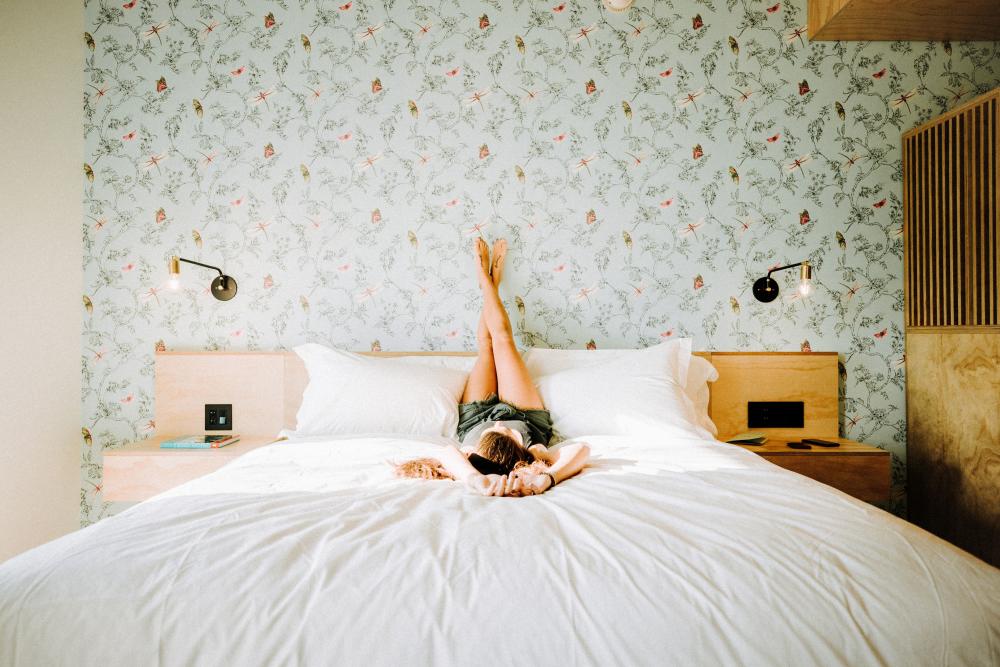 Arrive Austin. Credit Jenna Kahn.
Awarded "Best Hotel for the Value" in 2023 by Forbes, ARRIVE is the premier place to stay and explore Austin's east side. Close to nightlife, incredible dining and tons of live music, this hotel is the perfect hub for an awesome stay in Austin. This hotel is well appointed with modern amenities like concierge services via text, in-room Bluetooth speakers, and minimalist designed guest rooms. g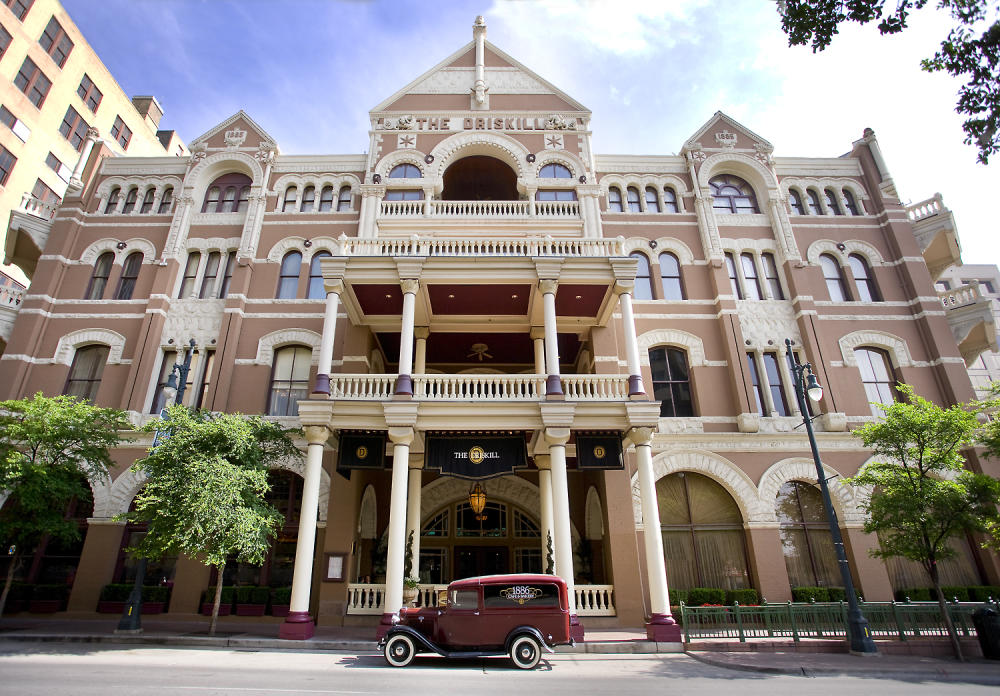 Courtesy of The Driskill.
The Driskill Hotel has been delighting Austin visitors since 1886. This historic hotel has been awarded Conde Nast Traveler's "Top 10 Best Hotels in Austin: Reader's Choice Awards" for five of the past six years. The Driskill is nothing short of grand, with bright guest rooms and decorative nods to its Texan history like leather couches, cowhide barstools and warm woods throughout the lobby. Treat yourself to a drink at the famed Driskill Bar, or to a slice of the 1886 Chocolate Cake in the very cafe where President LBJ took Lady Bird Johnson on their first date.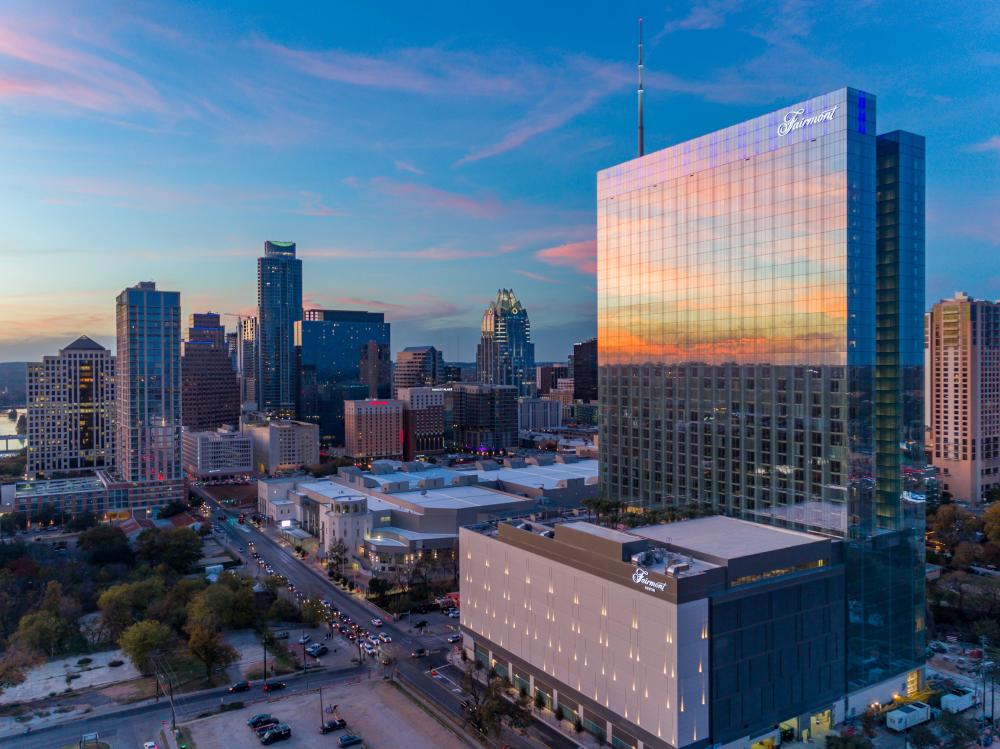 Courtesy of the Fairmont Austin.
Built up right in the middle of Downtown Austin, the Fairmont Austin is all about high-end service. It has the distinction of being one of the most expensive hotel builds in Austin and it feels like it. The hotel is spacious and glamorous with several eating and drinking establishments to choose from. Their airy lobby bar is the perfect spot to mingle and mix in while having a craft cocktail and listening to a local musician. For pampering, there's an onsite spa, two salt water pools (with the requisite scene and cabanas), a well-appointed gym, and king beds that practically beg for a late checkout.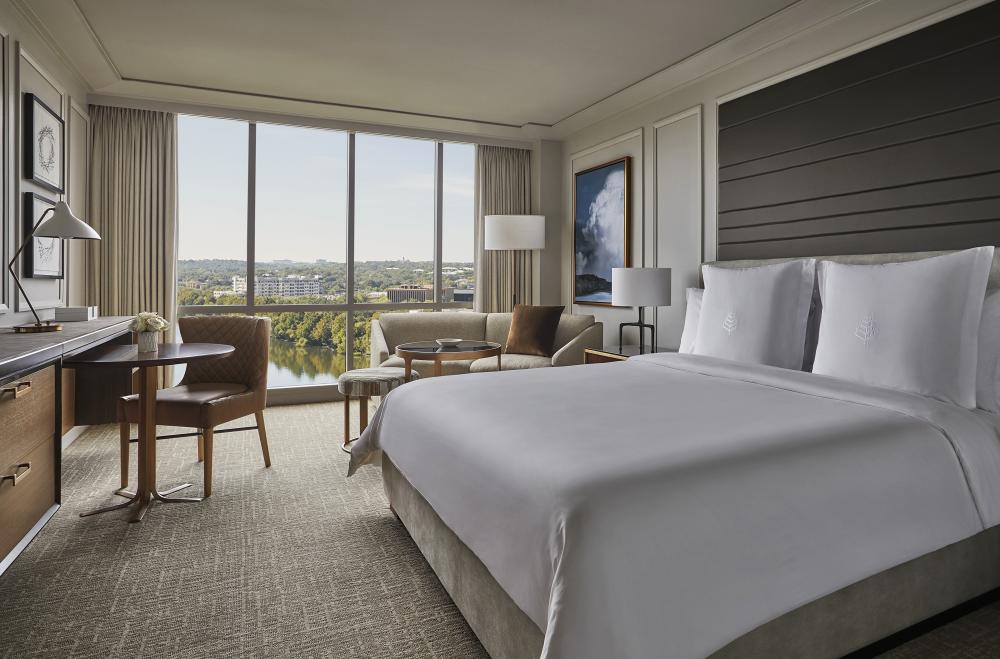 Courtesy of Four Seasons Hotel Austin.
It's difficult to describe Austin's Four Seasons Hotel because—unlike other hotels in this chain—they actively channel Austin's character, quirk, and je ne sais quoi. Live music is always on the menu—with performances every week at their lobby bar, a huge SXSW presence and a prime spot in the heart of downtown. Gorgeous accommodations inside and out with vistas of the greenbelt, with a pool adjacent to a lush lawn and easy access to the running trails, lake and buzz of downtown.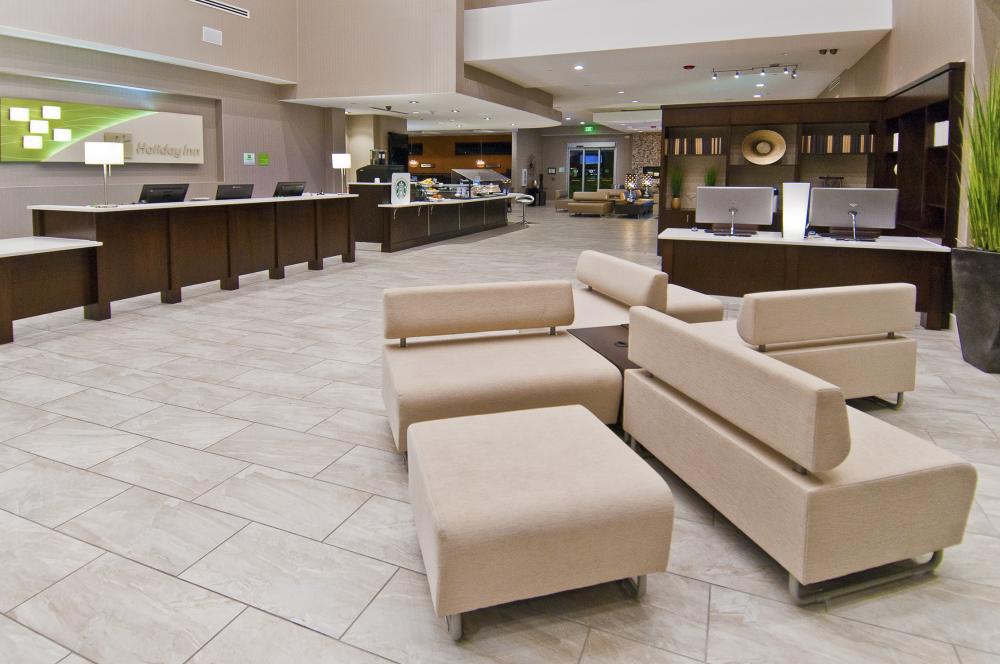 Courtesy of Holiday Inn Austin Airport.
Just a few years old, the Holiday Inn Austin Airport is perfect for the business traveler or the person with an unbearably early flight. The rooms are modern and spacious, ideal for a good night's sleep or getting some work done. Along with a pool and a fitness center, they also have a delightful restaurant onsite. G's Bar and Bistro gets great reviews for their food and the outdoor patio and firepit plus solid cocktails. Plus it's pet-friendly and kids eat free.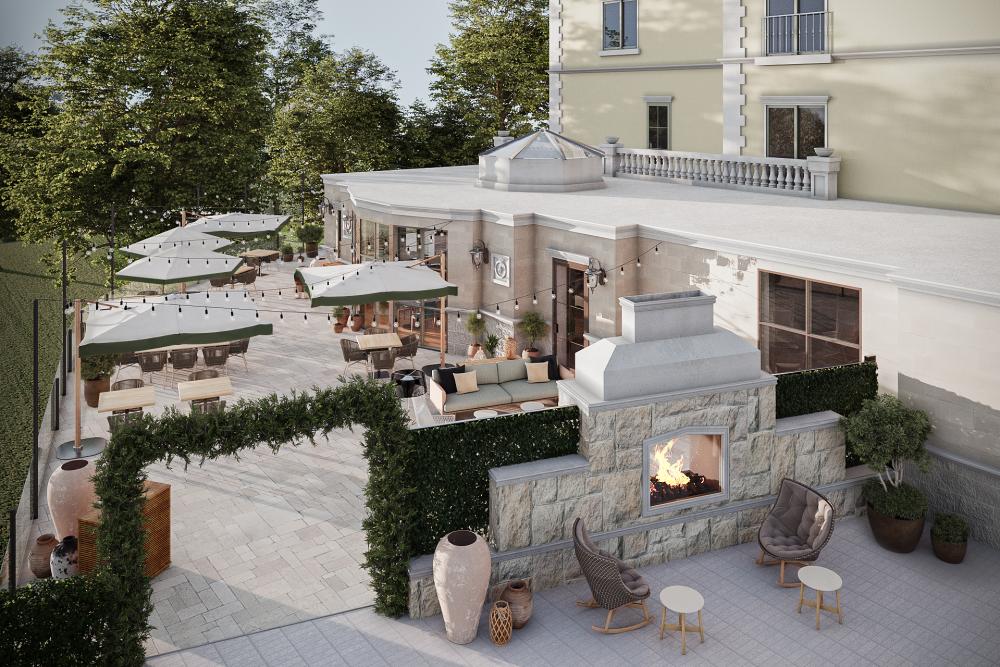 Courtesy of Hotel Viata. 
Stay in a Tuscan-inspired villa right in the middle of the Texas Hill Country at Hotel Viata. Rated one of the "Most Romantic Hotels in Texas" by Brides.com in 2022, this hotel offers luxurious accommodations in a private setting just 15 minutes outside of Downtown Austin. Enjoy sweeping hillside views, specialty spa treatments, exclusive dining experiences and more at this unique Austin hotel.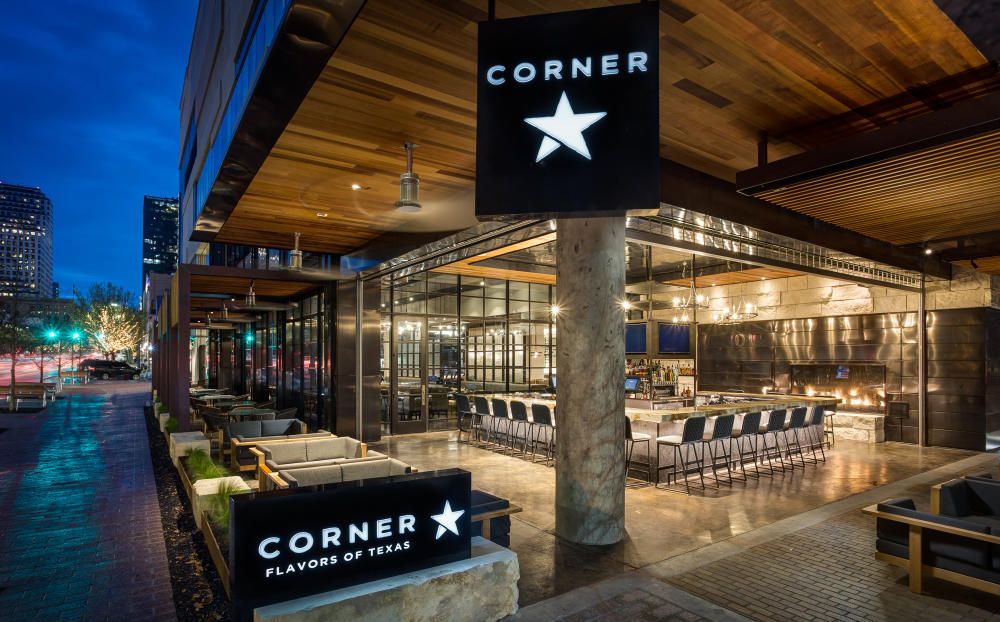 Credit JW Marriott Austin.
Sweeping views from their rooftop pool is just one of the elevated things of note about this JW Marriott. Voted the #1 Hotel in Texas by Conde Nast readers, the service is impeccable, the rooms are stylish and you'll feel gifted with extra sparkle for having stayed here. With seven bars, three restaurants, and a Starbucks, you don't even have to venture forth from the hotel (though we suggest you do.) For those enjoying a more relaxed stay, check out the spa, the rooftop pool and their state-of-the-art fitness facility (plus on demand workouts for in-room and outdoor).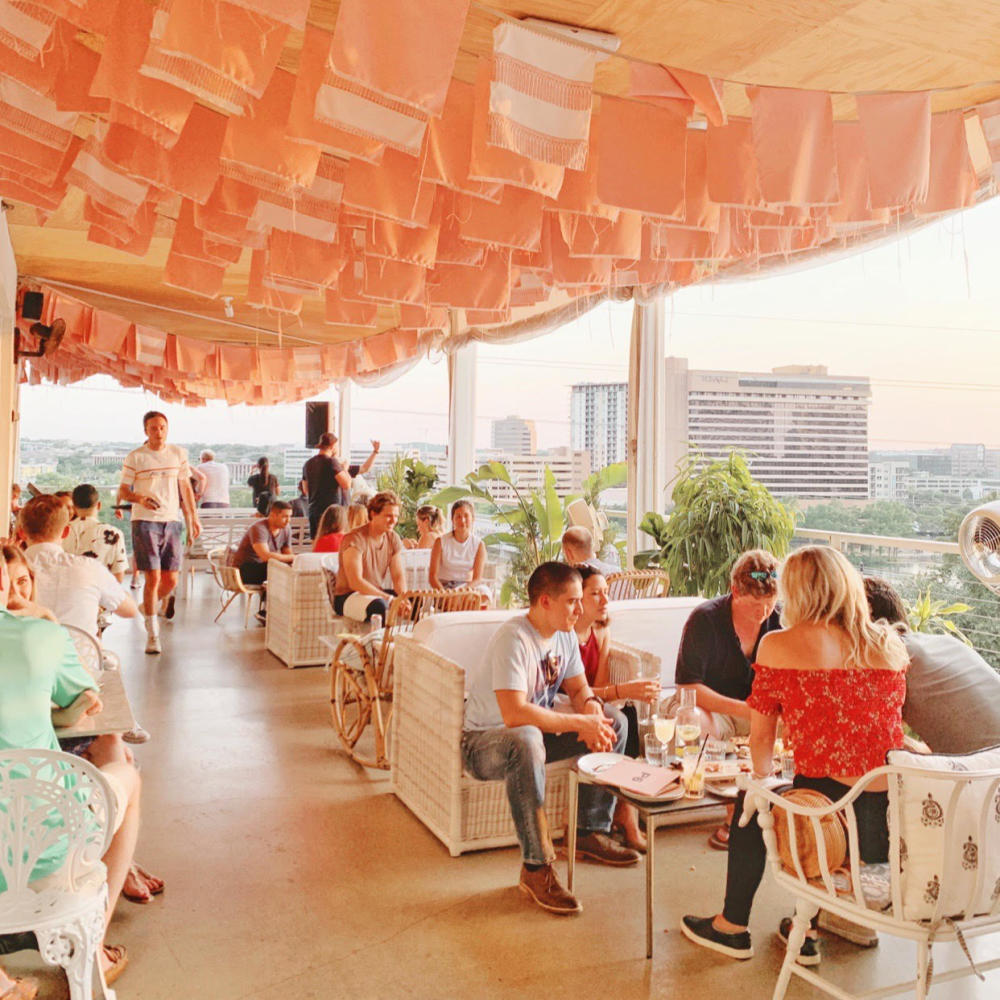 P6 at the LINE Austin. Credit Rebecca Chu.
Located right on Lady Bird Lake. the LINE Austin is easily best in class for a number of categories. The hotel is pet friendly, has some of the best views of the lake (and bats during the summer months), plus award-winning dining right on site. Plan to spend happy hour on the picturesque patio at P6, the LINE's patio bar located on the reinvented sixth floor of the parking garage for one of the best sunset views in the city.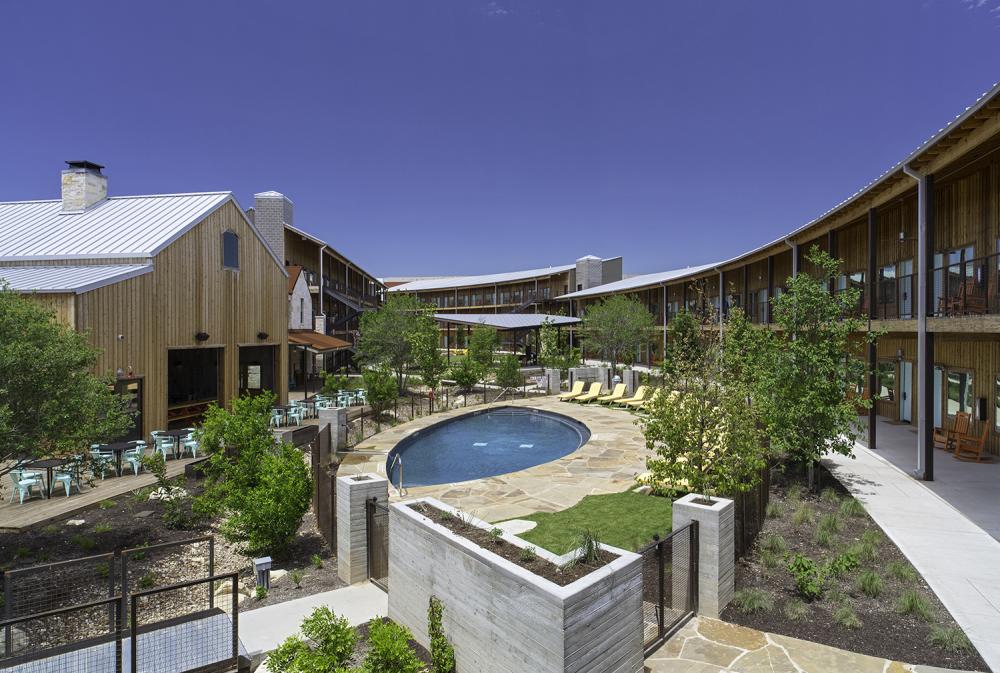 Courtesy of Lone Star Court.
Nestled in the Domain in North Austin, every detail has been carefully curated at Lone Star Court. Rated #11 out of hundreds of Austin hotels on TripAdvisor, expect colorful old school refrigerators full of snacks and drinks, rocking chairs to set and stay awhile and a million charming touches like fire pits and s'more kits at this retro little gem. Hang outside with your significant other by the pool, dine al fresco on site or stop by the bar for some live music and cold rose. Conveniently, you can walk to all the shops, restaurants and bars at the Domain for some fun and retail therapy.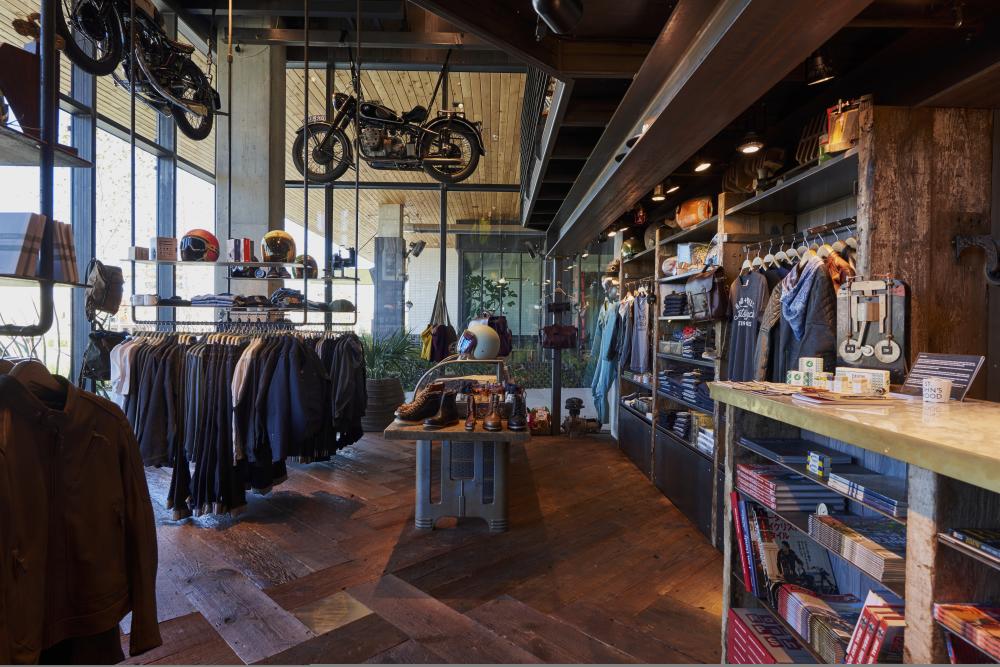 Courtesy of South Congress Hotel.
Stay in the middle of the action on Austin's exciting South Congress Avenue at this modern boutique property. Situated amongst some of Austin's best shopping, top-rated eateries and iconic live music venues, South Congress Hotel makes a winning home base for the traveler who wants walkability to it all. You almost don't even have to leave the hotel with three restaurants, two bars a coffee shop and cafe, boutiques and a motorcycle shop, all on site. After a day of exploring, retire at their rooftop pool and bar for pre-dinner snacks and cocktails before hitting the live music scene downtown. 
Looking for more places to stay? Plan your trip today.