Welcome to the Best Seat in the House, a digital series from Visit Austin, bringing together some of the best personalities in Austin's service industry sharing some ways to experience a taste of Austin from home.
In this episode, Kreyól Korner Owner and Chef Nahika Hillery shares her simple "at home" Haitian Spaghetti recipe.
Kreyól Korner's Haitian Spaghetti
1 package of spaghetti
1 red bell pepper, sliced
1 green bell pepper, sliced
1 yellow onion, sliced
2 scotch bonnet peppers
6 hotdogs, sliced
4 garlic cloves
Black pepper to taste
1 stalk scallion, sliced
1 Tbsp tomato paste
½ cup ketchup
1 Tbsp chicken bouillon
1 Tbsp garlic powder
1 tsp all purpose seasoning
4 Tbsp of butter
2 Tbsp oil
Served on the side:
2 eggs
1 sliced avocado
2 Tbsp oil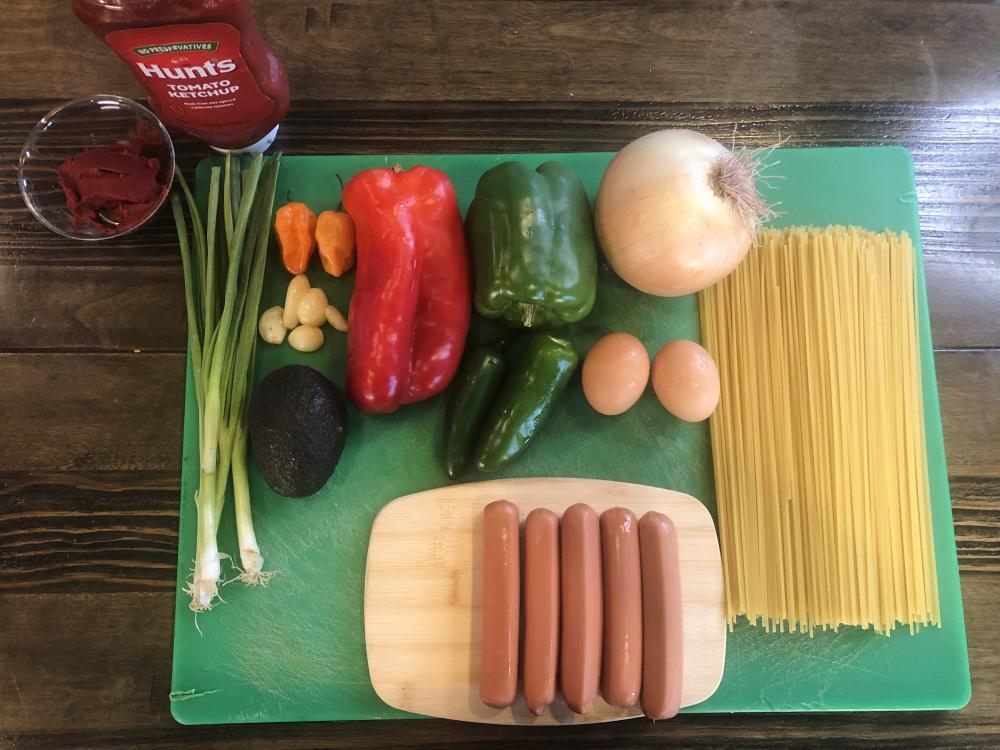 Instructions
Salt pot of water, place spaghetti and two eggs in the pot and boil for 10 minutes. Strain pasta immediately and place eggs in cold water. In a medium high heat sauté pan, place oil or butter, hotdogs and tomato paste. Allow the hotdogs to brown for 5 minutes. Stir to break up the tomato paste. Add bell peppers, onion, scotch bonnet peppers and garlic to the hotdogs. Sauté all together, add 2 tablespoons of water to loosen up tomato paste. Add chicken bouillon, garlic powder and black pepper.
Take strained pasta and add it to the sauté pan. With set of tongs or two forks, evenly mix all the ingredients together. Add butter, all purpose seasoning and a pinch of salt. Generously add ketchup. Continue mixing. Allow to cook for 10 minutes. Taste the spaghetti and make sure it's to your liking. Remove the scotch bonnet peppers. Enjoy!
Peel boiled eggs and thinly slice them. Slice avocado. Garnish spaghetti with sliced scallion.
Nahika Hillery
From scientist to educator and now a Haitian culinarian, Nahika Hillery's love of cooking is influenced by her mother. Austin was the drive behind the decision of tapping into her hobby. Although Austin was considered one of the food capitals, there was little-to-no Caribbean influence in the culinary scene before Kreyól Korner.
She felt a responsibility as a Haitian woman to create the Caribbean flare and share her Haitian roots. So, she embarked on launching her food truck, Kreyól Korner, in Austin to provide an island experience through food, paintings and eclectic music.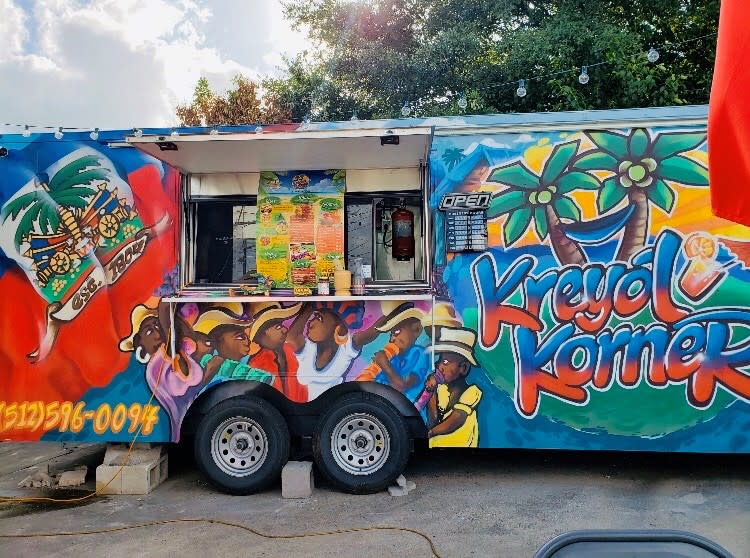 Kreyól Korner
Kreyól Korner is Austin's first gourmet Haitian food truck. Its menu features an array of Caribbean plates intended to send visitors back to the kitchens of the founders' families, where the recipes originated.
Photos courtesy of Kreyól Korner.