Welcome to the Best Seat in the House, a digital series from Visit Austin, bringing together some of the best personalities in Austin's service industry sharing some ways to experience a taste of Austin from home.
In this episode, la Barbecue Owners LeAnn Mueller and Alison Clem share their simple "at home" brisket recipe.
la Barbecue Brisket
Up to 6 lbs raw, trimmed packer brisket
1 C coarse pepper
½ C kosher salt
Instructions
Season your trimmed brisket liberally with the salt and pepper on all sides. Place seasoned brisket in your offset smoker, with the fatty end towards the firebox. Build your fire up to 275° and cook until the internal temperature of the fatty end reads 190°. Wrap brisket in butcher paper and put back on the smoker. Cook wrapped brisket at 300° until the internal temperature is 202° on the lean end. Slice and enjoy!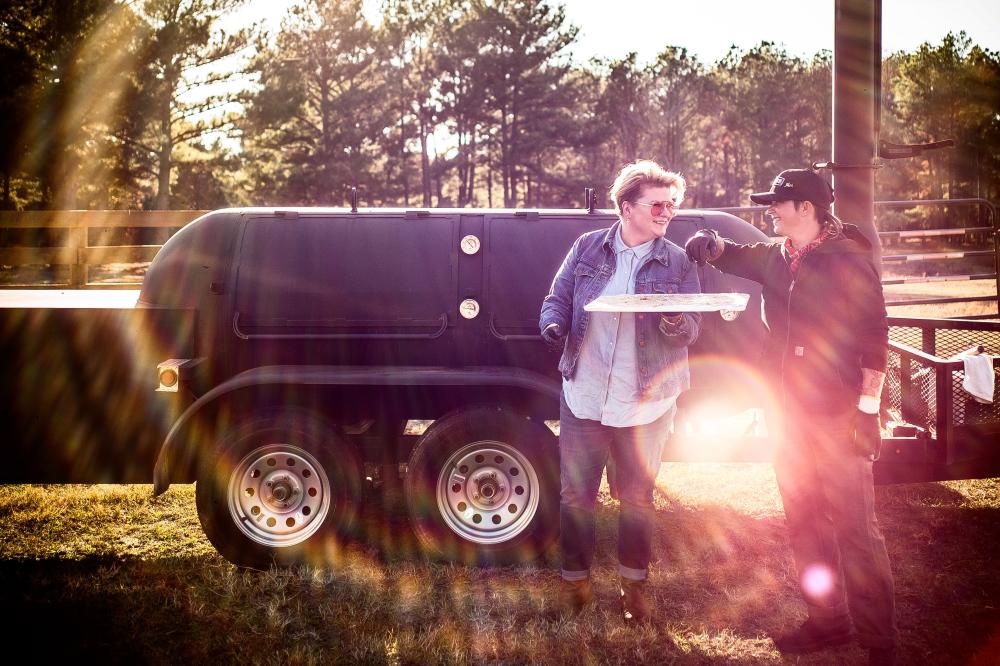 LeAnn Mueller and Alison Clem
LeAnn Mueller comes from barbecue royalty. The granddaughter of the Taylor, Texas smoked meat legend Louie Mueller, and daughter of James Beard Award-winning barbecue luminary Bobby Mueller, LeAnn was introduced to the art of Texas barbecue early in life.
In 2012, she opened la Barbecue in Austin, Texas, along with her wife Alison Clem and John Lewis. Together, LeAnn and Alison blazed the trail early on for women in the barbecue business. They have become a staple in the Austin community and continue to inspire others with their innovative menu.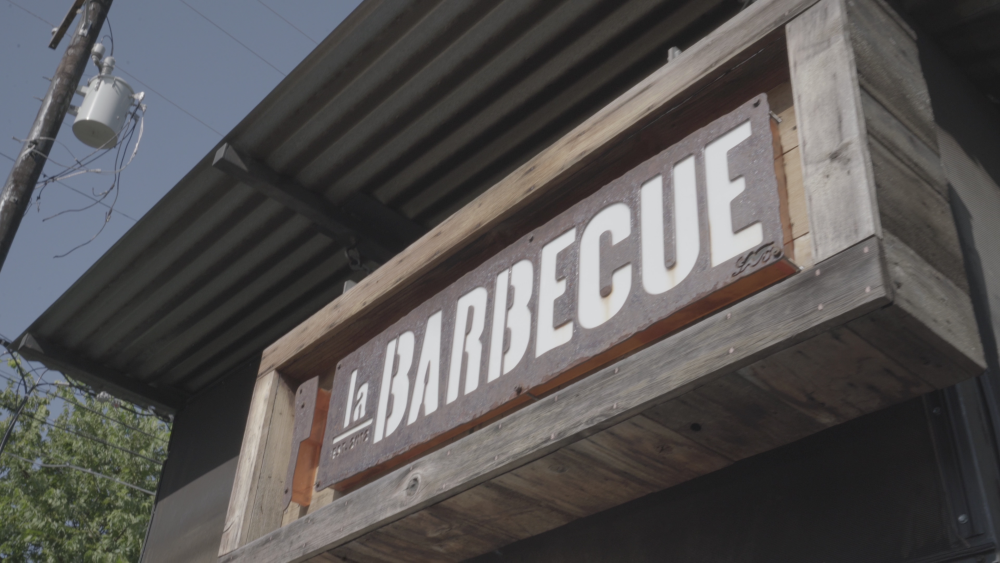 la Barbecue was born of fire and controversy and has risen to the upper echelons of the barbecue world. They cook world class beef, pork, turkey and sausage in our custom fabricated smoker using local, perfectly seasoned post oak.
Photos courtesy of la Barbecue.