Want an inside glimpse into where musicians hang, eat, sing and collaborate? Southern Living's Biscuits & Jam Series Austin edition commissioned six local artists to perform at some of the city's landmark spots.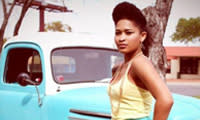 In this intimate video series - sponsored by the Austin CVB - artists like Hayes Carll perform, talk about what makes Austin the music mecca that it is, and share their favorite local menus, whether it's the best queso in Austin or the tasting menu at Qui.
Watch these inspiring artist interviews:
Jamestown Revival at Stay Gold: Why Austin is unique to the South, the scoop on the best Tex-Mex and barbecue, food trucks to hit and more.
Shakey Graves at Lamberts Downtown Barbecue: What goes into killer brisket, fancy queso, true Austin songwriting and thoughts on open-minded weirdo's.
Mayeux & Broussard at Guero's Taco Bar: Laid-back city vibes, must-see music venues, favorite barbecue stops, building a Tex-Mex taco and where hippie meets country in Austin.
Dan Dyer at Hotel Saint Cecilia: Longtime local strums poolside and talks community, the Continental Club, legit Texas barbecue and more.
Hayes Carll at The Saxon Pub: Houston transplant calls Austin home, talks sushi, stages, water and patios with friends.
LaTasha Lee & the Black Ties at Spiderhouse Ballroom: Loving music and making a living, real barbecue and venues where you just feel at home.
See more at southernliving.com/jam.