Runners love to eat. After a good hard run, runners want to reward themselves with tasty bites and refreshments like eggs benedict and mimosas. Last December, bRUNch Running launched its Austin chapter. bRUNch is a running group that brings together people that love to run and eat brunch and each Sunday the group meets for a training run at a local restaurant.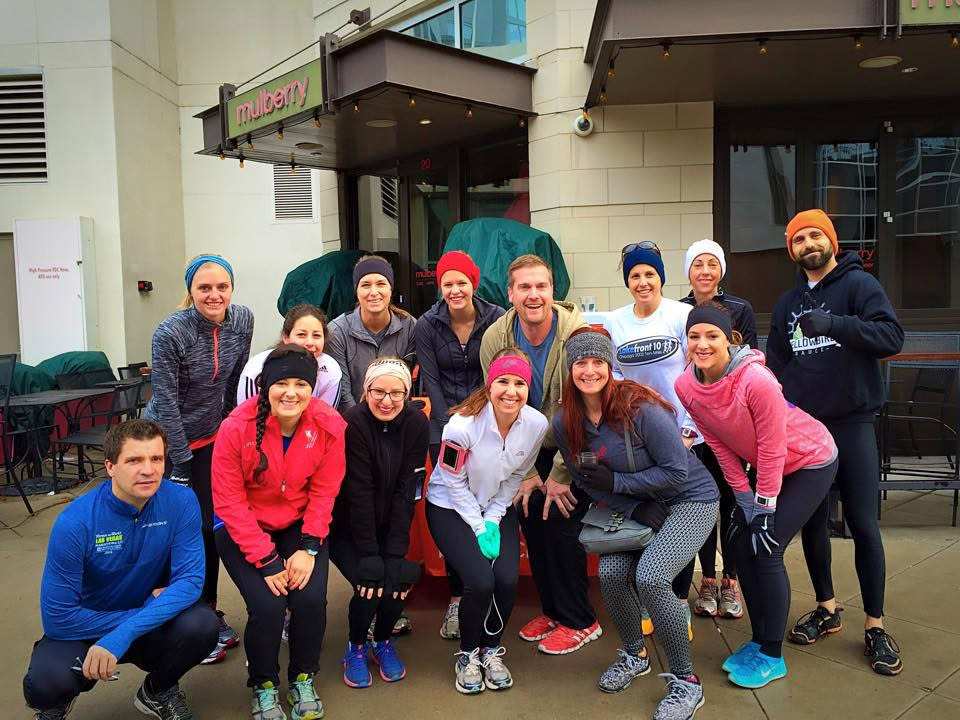 After the run, the fun continues back at the restaurant with the ultimate brunch experience and post-run socializing. The group always offers a 5K and 10K route, while bRUNchers are encouraged to run any distance they want and welcomes runners of all abilities. While some bRUNchers have never run a 5K, they also have those who are marathon veterans, and pride themselves on creating an environment in which you can run at your own pace, and for as many miles as you crave!
So, how does bRUNch work? Start by visiting www.brunchrunning.com. Select the event you want to attend and register. Tickets are $25 per person and include run, entree, two drinks, tax and gratuity. A dollar from each ticket sold is donated to The Trail Foundation, their non-profit partner.
In February and March they have a bunch of awesome events coming up!
2/22/15
Gourdough's Public House
2700 S. Lamar Blvd.
Three words: Big. Fat. Donuts. bRUNch like you have never bRUNched before at Gourdough's. Reward yourself after a trek on the Barton Creek Greenbelt with some exceptional, decadent, heavenly carbs. Your glycogen stores will thank you. And then ask you for more.
3/1/15
The Buzzmill
1505 Town Creek Dr.
Once Upon A Time, all the way down on Riverside Drive, sat a beautiful log cabin that belonged to a man by the name of Paul Bunyan.Come hang out with bRUNch and listen to stories at The Buzzmill after a lovely morning run along The Lady Bird trail! Enjoy traditional bRUNch favorites with an elevated twist while dining on Golden Spike Rail Cart's East-meets-West comfort food using all plant-based ingredients!
3/8/15
Zed's Restaurant
501 Canyon Ridge Dr.
Looking for some music to cheer you on when you bRUNch? Join the team at Zeds. Let your muscles enjoy the sweet sounds of jazz while your stomach enjoys some hot chicken and waffles with whiskey syrup.
3/15/15
Mettle - East Austin Bistro
507 Calles St. Suite 100
Remember your beginner days as runners, and the persistence needed to run to your own beat? Mettle has the same belief which makes them a perfect host for bRUNch.
Support local. Eat and drink local. And run local.