Situated in the Rainey Street district of downtown Austin, Hotel Van Zandt's Geraldine's features innovative main courses, seasonal shared plates, regular live music and a list of creative culinary-inspired cocktails and craft libations to rival the city's best. Geraldine's Bar Director Caitlyn Jackson took some time to chat with us about what's on the menu and some of her favorite bars, restaurants and things to do around Austin.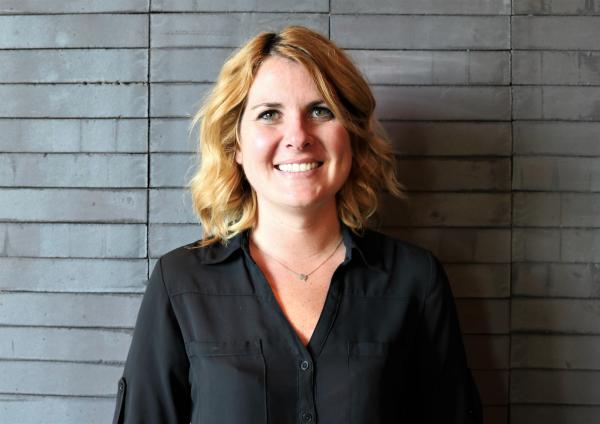 Caitlyn Jackson. Credit Sarah Jacober Spitzer.
How long have you been in Austin and what sets it apart from other destinations?
I have been in Austin for 10 years. I believe the ever-evolving food and beverage scene here, the diversity of outdoor activities, and the Austinite mentality sets our city apart from others.
How has the dining and nightlife scene changed in Austin since you've been here?
The dining and nightlife scene has grown tremendously since I have been here. It is so much more exciting and eccentric. The city has grown leaps and bounds in the last decade.
What is your vision for the menu at Geraldine's and how does the city's culture inspire your drinks?
My vision for Geraldine's menu is to push the limits and introduce our guests to quirky cocktails, while still being very approachable. The menu changes in order to avoid being stagnant and in order to stay current with fun, new techniques and spirits.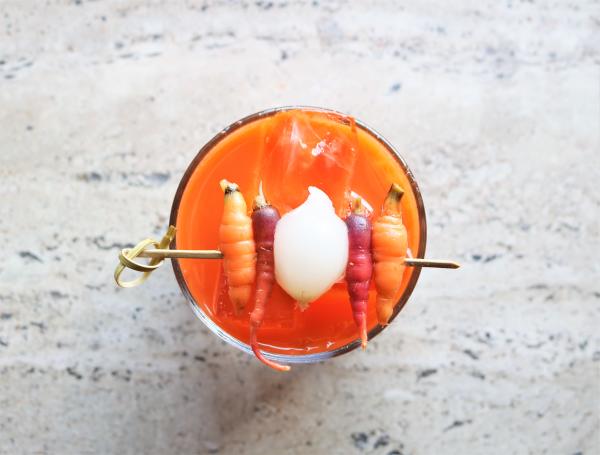 24 Carat Magic cocktail. Photo Credit Sarah Jacober.
What is your signature drink/which item you would most recommend on the Geraldine's menu?
I would recommend the 24 Carat Magic on our menu right now. It's definitely a culinary-inspired cocktail. It has Tito's vodka, carrot juice (juiced in house daily), a tamarind syrup, fresh lemon juice, ginger liqueur, and mole bitters. We also garnish this cocktail with tri-color baby carrots that we pickle in house.
Walk us through the process of pairing cocktails with the unique menu at Geraldine's. What experiences are you looking to compliment, and how do you find the best flavor combinations?
The drinks on our menu are meant to compliment Chef Stephen's menu by providing a selection of brighter, more acidic drinks and a selection of warmer, softer drinks. There are also a few options with a little bit of spicy heat. While the 24 Carat Magic is an homage to the smoked carrots, I wouldn't pair the two. I'm a firm believer of drinking opposite to what you're eating when it comes to cocktails.
When you're not perfecting a cocktail, where are you enjoying your free time around the city?
When I am going out on a day off, or post-shift, I enjoy sitting on the patio at Whisler's. They have a wonderful cocktail program as well, the music is on point, and the patio vibe is great. I also enjoy Yellow Jacket Social Club for a beer and a sandwich on the patio. The gang at Firehouse Hostel is always having a blast behind the bar and I love the nightlife there. Pool Burger is also fantastic, with perfectly-executed tiki drinks and an airstream on the side with delicious burgers.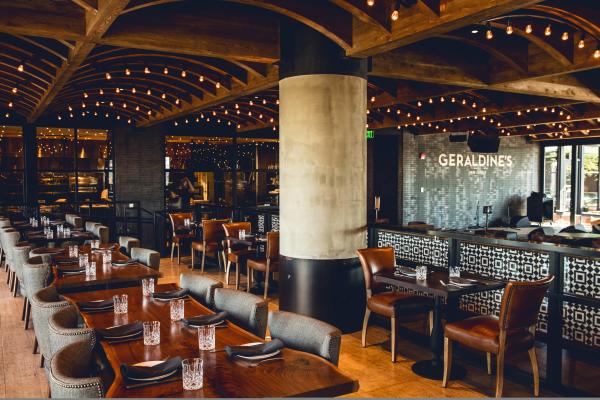 Geraldine's. Photo Credit Aubrie Pick.
When you have a day out in Austin, what are some things you like to do?
Renting a paddle board or kayak and cruising around on the water is high on my list of recommendations for daytime activities. Lunch/brunch at Holy Roller is a must do. Oysters and sparkling wine on the deck at Perla's is divine, and the perfect locale for shopping and walking on South Congress.
What is your favorite guilty pleasure/indulgence in Austin?
My favorite guilty pleasure is sneaking off to Great Nails [on South First Street] with a pal and sharing a bottle of rose over mani/pedi's. When you work with your hands it's only right to keep them looking nice!
What's this year's trend to watch in cocktail culture?
I think this year's trend to watch in cocktail culture is a shift towards more culinary-focused cocktails: more extravagant syrups, tinctures and infusions, and an increased usage of juices, herbs, and spices.