Tucked away in the Zilker neighborhood is the chic and luxurious Carpenter Hotel. Transformed from its former life as a Carpenter's Union Hall, Carpenter Hotel incorporates all things Texas with all things contemporary in a luxury property. The hotel is warm and welcoming with rich colors and lots of natural wood styling. Everything in the rooms is custom-made - from the blankets to the beds - and each room has its own outdoor terrace.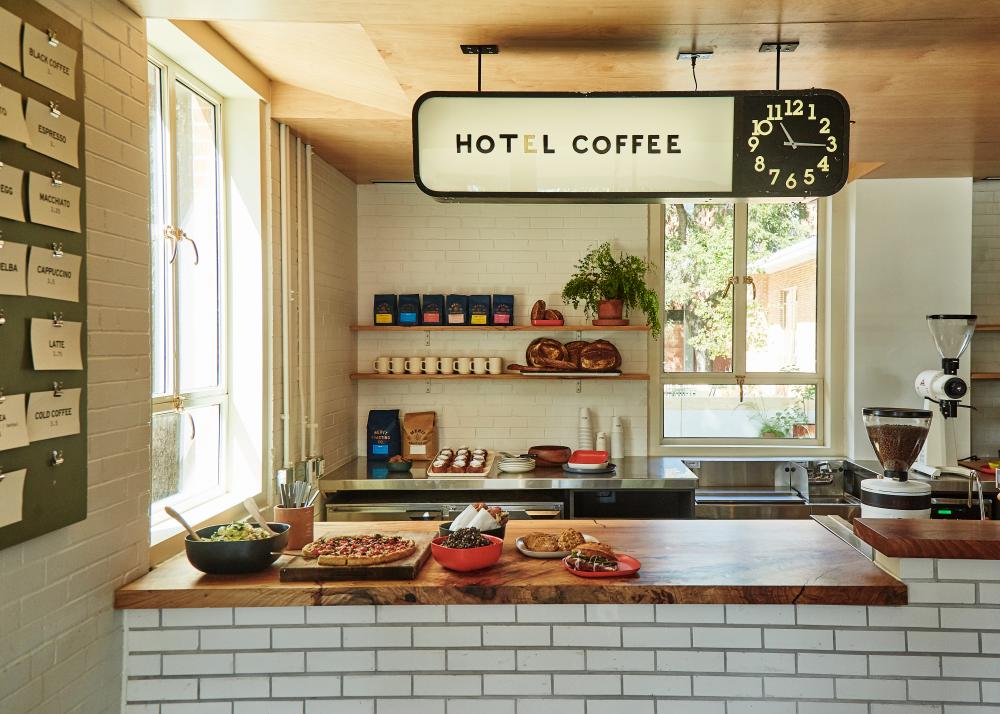 Hot L Coffee. Credit Alex Lau.
Carpenters Hall & Hot L Coffee
At the Carpenter, you'll find good food, good drink, good coffee and a pool for warm, lazy days - everything you need for a relaxing weekend getaway. Start the day with a kolache and coffee at Hot L Coffee. Then, pick up a fried chicken picnic lunch and bike over to Zilker Park for an afternoon in the sun. Or, spend the day by the pool, where you can order local beers and bites like chicharrón and guacamole to share. In the evening, the unpretentious Carpenters Hall restaurant is the perfect place for a glass of wine and a griddled burger (with a bowl of fries to share, of course!).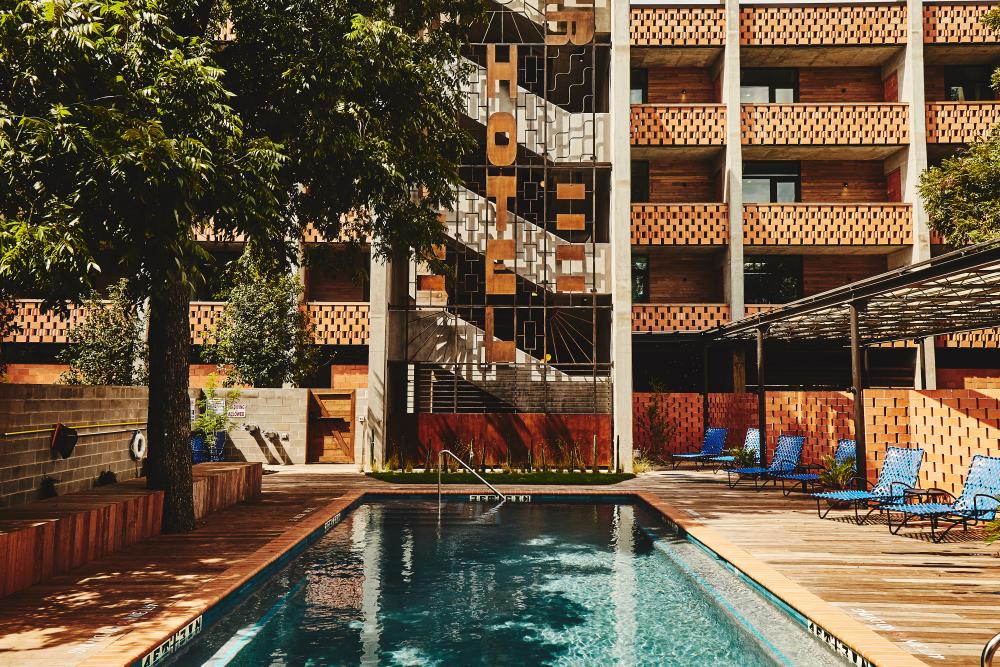 Credit Alex Lau.
Amenities
While away the day under old pecan trees at the pool, or use the hotel as a jumping off point for exploring the city. Start the day at nearby Lady Bird Lake, where you can jog the Hike & Bike Trail or go paddle boarding. Or, get your shopping fix in at nearby destinations like the 2ND Street District or South Congress Avenue. Back at the hotel, keep an eye on the events calendar for on-site activities like yoga by the pool or movies and music at the Q-Hut.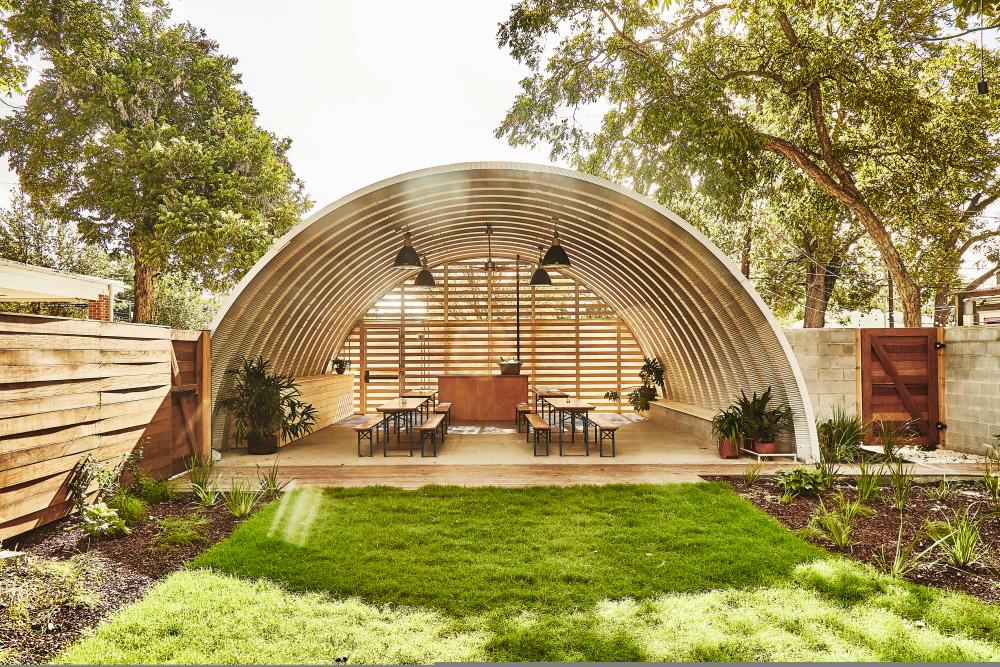 The Q-Hut. Credit Alex Lau.
Weddings & Events
The boutique property offers intimate indoor and outdoor spaces for gatherings. Get the gang together over dinner at Carpenters Hall, where groups can enjoy a memorable meal and dine indoors with plenty of space.
The Quonset Hut is a style of building popularized post-WWII, in the period when the original Carpenters Union Hall was built in 1948. Part pool cabana, part outdoor courtyard pavilion, The Q-Hut is a quiet gathering space for groups with a covered patio and adjoining, open-air lawn. Available for events, meetings, private dinners and weddings, the space allows groups to gather in the fresh air and lush garden with access to all AV and electrical needs. Opt for a special catering package from Carpenters Hall with live fire cooking and a full plated meal or a buffet.