Tucked away in the heart of Texas Hill Country is the luxurious and family owned retreat Carter Creek Winery Resort & Spa that quietly opened earlier this year.
Located between Johnson City and Fredericksburg, amidst the rolling hills and vineyards of Texas Wine Country, Carter Creek is a premier winery offering some of the region's top varietals. The lavish resort features 78 luxury villas, a pampering spa, two tasting rooms, a restaurant, an onsite microbrewery and an outdoor event center which will feature top musical acts. Check into the resort and relax in a well-appointed Hill Country villa featuring separate bedroom and living space, private patio, two flat-screen televisions, plush linens, an electric fireplace and more.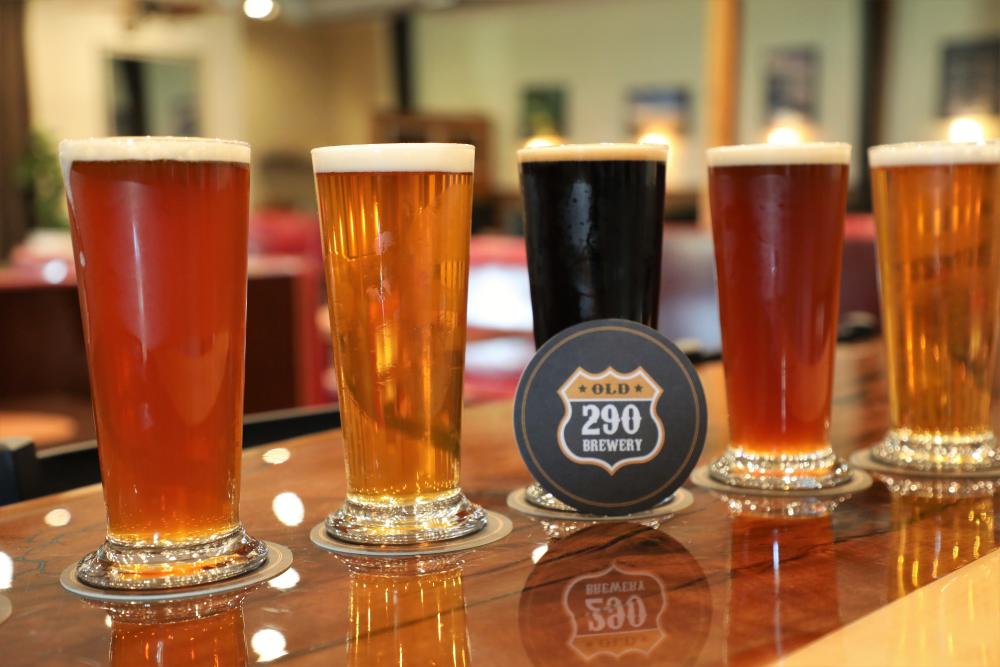 Dining & Brewery
In addition to its wine tasting rooms, the resort is the only winery in the region with a microbrewery – Old 290 Brewery – serving onsite brewed beer to complement a robust, steakhouse-style menu. Head brewer Justin Zimmerman creates small-batch light ales such as pilsners and blondes, medium-bodied pale ales, brown ales and porters and stouts featuring local fruits that pair well with hearty Texas-style cuisine.
Old 290 Brewery has opened to rave reviews serving up delicious gourmet pizzas, like the Pork Belly and Meat Lover's (which, of course, features brisket); its special Sweet Ginger Pork Ribs; and burgers and sandwiches, like The Old 290 and the mouthwatering Texas Trip-Tip Dip. Desserts include the Hill Country Pecan Pie and Strawberry Waffle Sundae, featuring strawberries infused with Carter Creek's own sparkling peach wine.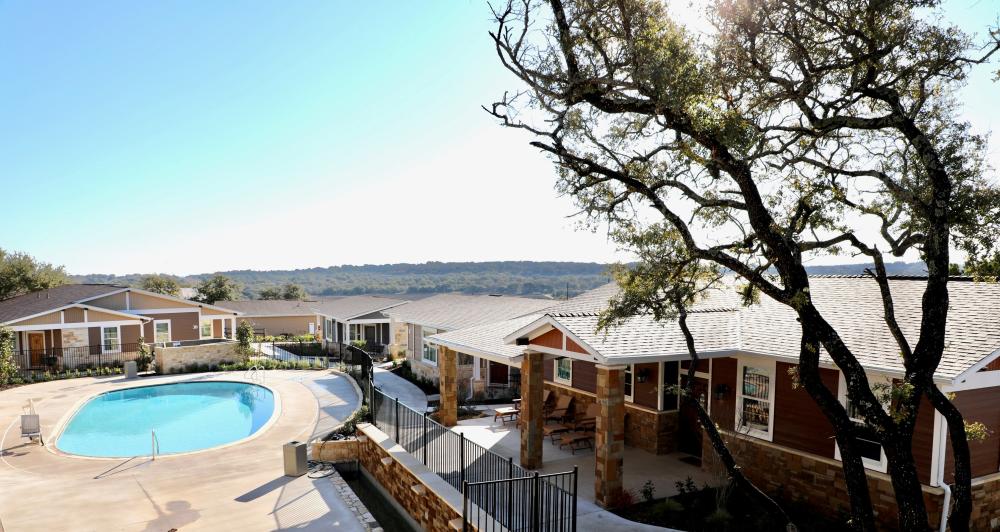 The Spa
Whether you're checking in a for a lovely long weekend or just need a little day-long pampering pick me up, the spa offers soothing services in its calming vineyard atmosphere. And once you've received your treatments and TLC, guests can head to the spacious deck surrounding the heated pool and finish off the day relaxing in an oversized chaise lounge.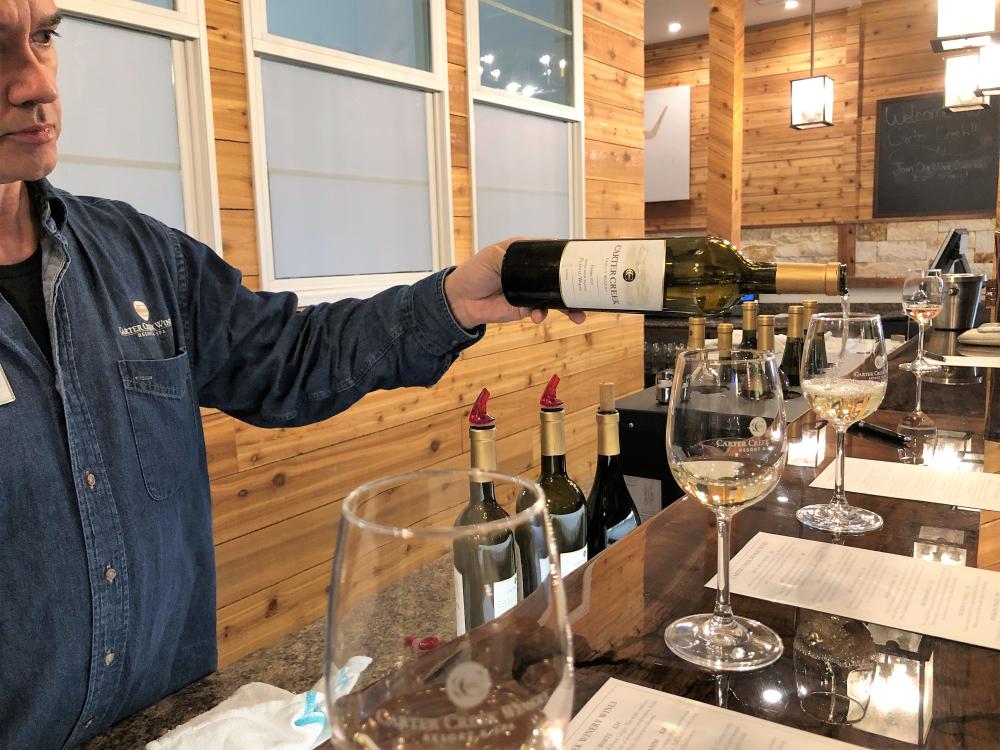 Winery & Award-Winning Texas Winemakers
Texas-native and veteran master winemaker Jon McPherson oversees production of Carter Creek's wines. His father is the legendary winemaker 'Doc' McPherson, and his brother is Kim McPherson of McPherson Cellars Winery. This is truly Texas family affair.
Ensuring a bountiful harvest for years to come, Carter Creek was among the first vineyards in the country to receive new Pierce Disease resistant vines – the Walker Clones of Paseante Noir and Errante Noir. In fact, Jon McPerson planted more than seven acres of these hearty vines.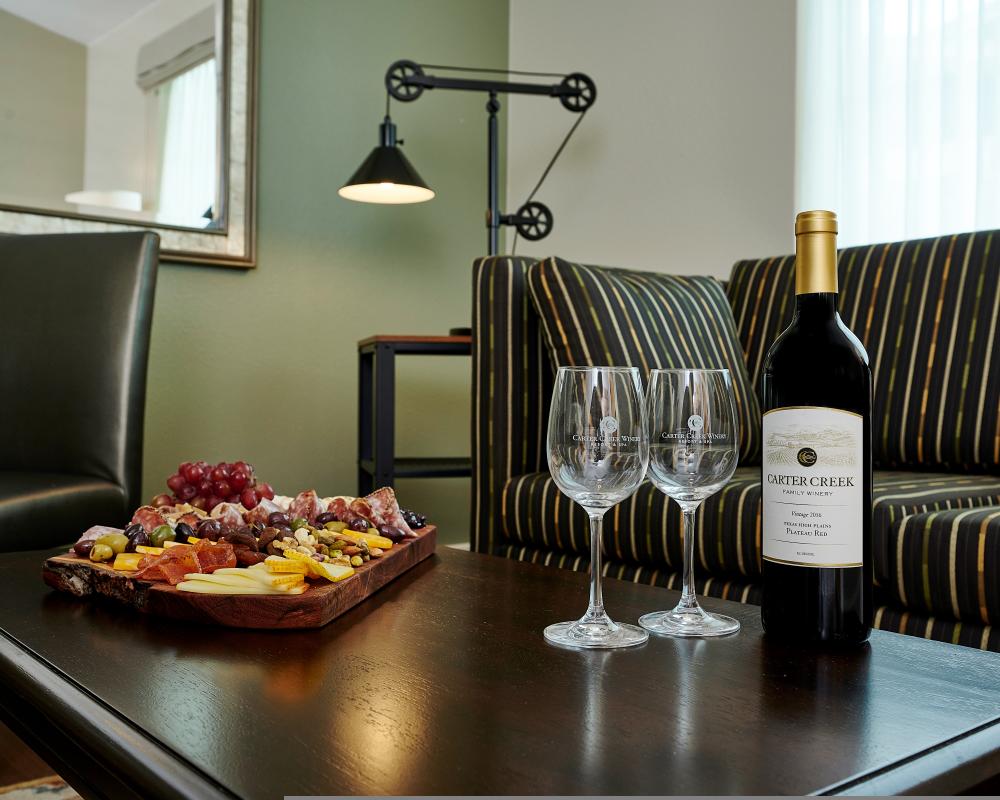 Weddings
The natural beauty of its gardened landscapes and acres of rolling vineyards make Carter Creek Winery Resort & Spa a magical location for indoor or outdoor weddings. Guests are treated to views of the vineyards while celebrating under the Texas sun in a relaxing atmosphere complemented by famous Texas-friendly service.
Photos and article contributed by Carter Creek Winery Resort & Spa.