Celeste Martin, General Manager of the Continental Club, moved to Austin in 1992 to attend Texas State University and never left. She started as a cocktail waitress at the Continental Club and now handles all booking and management for the club, the Continental Gallery and C-Boy's Heart & Soul. If you're looking, you'll find her behind the bar on Mondays watching Dale Watson or upstairs nodding along to the soulful stylings of Tameca Jones.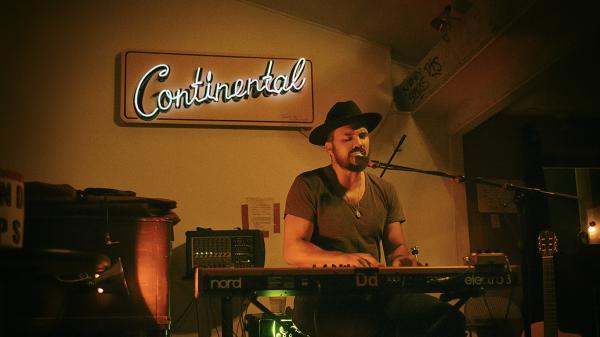 Between being the guts and grit behind those bars, she gardens, writes and travels for music festivals and rodeos. Celeste is a stellar storyteller who can simultaneously entertain you and make you wildly envious with casual references to conversations she's had with folks like Billy Gibbons and Robert Plant.
Celeste sticks to regular spots on South Congress Avenue. You can find her eating at Vespaio, Perla's or Guero's, where the owners and staff know her well. She'll indulge her love of folk art at Tesoro's Trading Company, catch a quick show at the Paramount and then grab a bite at Magnolia after last call. Occasionally, she goes off the beaten path to Casino Southside or Broken Spoke, but her heart is still with the Continental Club. It's a place, she says, where people go off and win a Grammy and still want to come back to play.
Live Music Picks
Celeste has been privy to some of the best musical talent this city has to offer.  If you're going to see any Austin show, she says, see these:
» The Relatives: Psychedelic gospel funk
» Jimmie Vaughan: American blues rock
» Leon Bridges: American gospel and soul
» Tameca Jones: Soul, blues, funk, pop
» The Iguanas: Roots rock
» Southern Culture on the Skids: Surf rockabilly trio
» Alejandro Escovedo: Alternative country
» Raul Malo: Singer, songwriter
» James McMurtry: Folk rock, Americana
» Peterson Brothers: Blues