Welcome to spring in Austin where the Texas bluebonnets are in full bloom, food trucks are out on every corner serving up signature bites, weekends are filled with trips to Zilker Park and the local music scene is livelier than ever. What better way to enjoy what Austin has offer than to explore its multicultural attractions. Here are our top happenings around town while the weather's warm: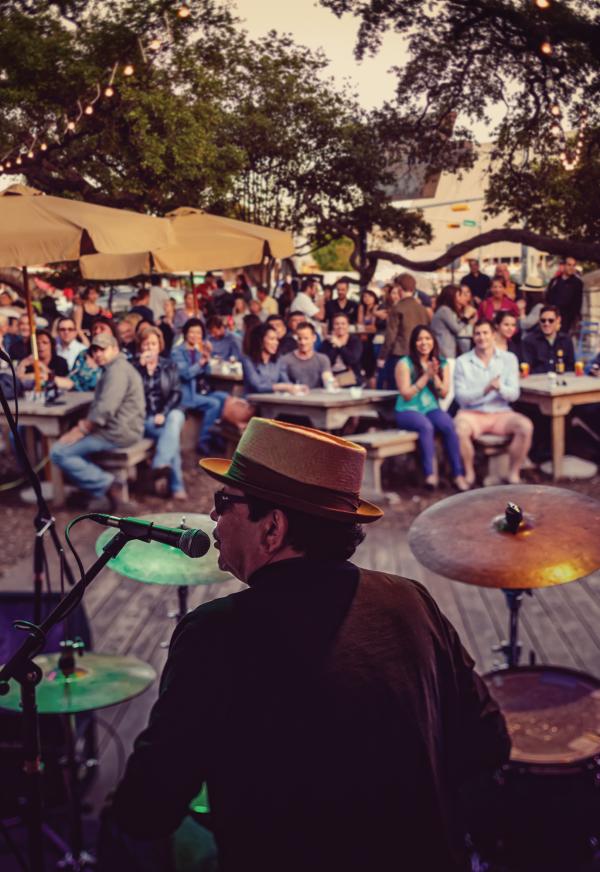 The Bob Fuentes Show at Guero's Taco Bar. Credit Andy Mahr.
3/29/2017
Black Grace
Bass Concert Hall
New Zealand's leading contemporary dance company returns to Austin with a dynamic performance celebrating South Pacific and Māori heritage.
www.texasperformingarts.com 
3/31/2017
Tribute to Cesar Chavez 2017
Emma S. Barrientos-Mexican American Cultural Center
Attend a special screening of a film about the iconic labor leader and civil rights activist Cesar Chavez at the ESBMACC on what would be his 90th birthday.
www.austintexas.gov/esbmacc
3/31/2017- 4/1/2017
Austin Urban Music Festival
Auditorium Shores
With more than 15,000 annual attendees, this festival showcase some of the best R&B, neo-soul and hip pop artists. Come celebrate its 12th year with a fun-filled weekend full of live music!
www.urbanmusicfest.com
4/1/2017
Starkbierfest: Texas German Bier Fest 
Austin Saengerrunde
Texas craft breweries are bringing some of their best German-styled biers to the Austin Saengerrunde engage in this 18th century-styled feast. Enjoy a 6-course German wild game feast from east Austin locale Dai Due, beer bites from Easy Tiger and entertainment by the award-winning performers of One Ounce Opera.
www.txgermanbierfestival.com
4/10/2017-4/14/2017
The Cohen New Works Festival
The University of Texas
This annual festival is one of the largest, free student art festivals in America, spanning five days and presenting 38 pieces of work. Works include theatre, dance, film, music, poetry and more. Many performances center on cultural identity, experiences and cross-cultural interactions.
www.utexas.edu
4/11/2017-5/19/2017
JJ's Arcade: A Bilingual Play for Young Audiences 
Emma S. Barrientos-Mexican American Cultural Center
As the largest Latino production company in Texas, Teatro Vivo will feature an original adaptation of the YouTube sensation, Caine's Arcade, for bilingual audiences. This play will celebrate culture, creativity, family and endurance.
www.teatrovivo.org
4/14/2017-4/16/2017
Austin Reggae Fest
Auditorium Shores
This festival raises money for the Capital Area Food Bank. It annually highlights three days of fun-filled reggae musicians from around the world. It also has more than 50 vendors that sell food and arts & crafts, and that is a good reason to plan a weekend road trip.
www.austinreggaefest.com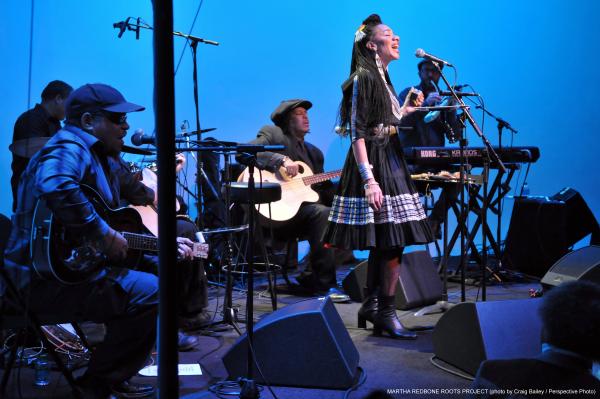 Martha Redbone Roots Project. Credit Craig Bailey, Perspective Photo.
4/19/2017
Martha Redbone Roots Project
Rollins Studio Theatre at the Long Center
Experience a night of truly inspirational American music at the Long Center with Martha Redbone Roots Project. Redbone hails from the Appalachians and her music is rooted in Native American, soul, blues and folk sounds.
www.thelongcenter.org
5/3/2017
Taste of Mexico
Mexic-Arte Museum
Fill up on Mexican and Mexican-inspired cuisine at this annual food event, featuring more than 30 local restaurants, food trucks, craft beverage makers and more.
www.mexic-artemuseum.org
5/3/2017-5/7/2017
Cine Las Americas International Film Festival
Various Locations
This festival focuses on contemporary films and videos from Latin America (North, Central, South America and the Caribbean) and the Iberian Peninsula. Documentaries, films and videos are made by and about Latinos living in the U.S or the rest of the world. The festival also features several films and videos about the indigenous communities of the Americas.
www.cinelasamericas.org
5/13/17
Maifest
Austin Saengerrunde and Scholz Garten
TX German Bier Festival hosts this annual festival celebrating German heritage (and food) in Texas. Enjoy special tastings from Texas craft brewers, a community cookout and plenty of fun. Live music, dancing and local vendors will round out the event.
www.saengerrunde.org
5/18/2017
Aladdin en Espanol
Dove Springs District Park
Join Alamo Drafthouse an the Austin Parks Foundation for the 2017 Movies in the Park series, featuring a special presentation of Aladdin in spanish this May. Bring the kids, lawn chairs and a picnic dinner for the feature film just after sunset. 
www.austinparks.org
Contributed by Ivan Savinon, ACVB Marketing Communications Intern.