South Austin is what locals like to call a "taste of old Austin." Quaint houses, old-school boutiques, long-running vintage restaurants and new eateries by some of the city's top up-and-comers populate this lively nook. Head here to get away from the crowds and decompress in Austin's largest city park.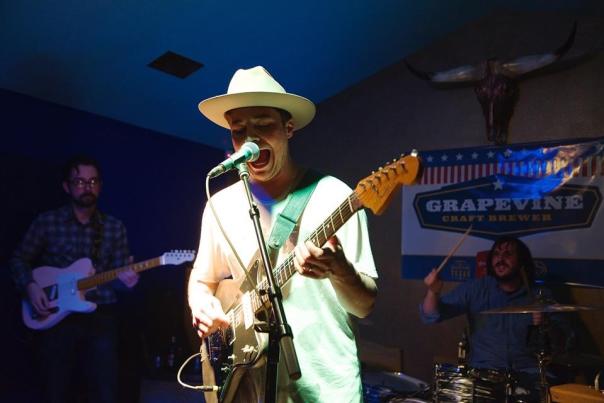 Here are some of our favorite south side picks:
Radio Coffee & Beer Whether you're into artful coffee, beer, live music or just an awesome setting, this is your spot. See why Zagat is ranking them among the 12 hottest new beer bars in the U.S.
Stouthaus Coffee Pub It's all about direct trade, locally roasted coffee, handcrafted ales and local artists at this Austin extended living room.
The Institution Theater Catch high-energy live improv and sketch comedy shows every weekend. Audience participation is encouraged as the hilarious crew invents musicals, games and scenes on the spot.
Moontower Saloon Bring your dog and kick back at this little neighborhood bar for movies on the lawn, trivia nights, music, volleyball, delicious pizza and Triple Wide handmade Way South Austin comfort food.
Indian Roller Boutique Roadhouse Sip fresh seasonal cocktails among funky chandeliers, taxidermy and Americana decor seven days a week.
Independence Fine Foods South Austin's go-to for healthy made-from-scratch eats. Try the gazpacho, grilled salmon, chicken satay, spanakopita, grilled sweet chili tofu, tamales and more farmers-market-style.
Via 313 This trailer outside the Violet Crown Social Club is known for its rectangle Detroit-style pies with toppings ranging from meatball and green peppers to gorgonzola and fig with prosciutto.
Hecho en Mexico Taste Mexico's distinctive geographical flavors with family favorites that include genuine moles, tender marinated pork, organic chicken and beef, and chiles rellenos. Save room for the traditional Oxaca-style tres leches cake.
Shops at Arbor Trails Wander this entertainment, recreation and relaxation destination for shops like Whole Foods and Healthy Pet and restaurants like Chuy's. Break to explore the hike and bike trails.
400 Rabbits Bar Indulge in special tequila and mescal-based cocktails at this lounge boasting a robust cocktail list and agave flights.
Evangeline Cafe Take in the relaxed hometown atmosphere, Austin musicians, patio seating and generous portions of Cajun food at this Louisianan-run spot. Try the alligator sauce piquante, a house favorite.
Lady Bird Johnson Wildflower Center Stroll the beautiful gardens and trails lined by wildflowers and native Texas plants. Get lost in the family garden, bird watch and explore stunning architecture.
The Austin Beer Garden Brewery Co. Come see what's on tap at this Austin beer-lover's haven. Cheese boards, salads, pizza and gourmet sammies - think avocado, blueberries and goat brie on sourdough with coleslaw keep munchies at bay.