Bryce Gilmore has been featured at the top of just about every culinary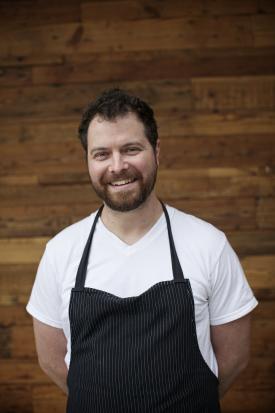 list. Food & Wine magazine Best New Chef 2011, GQ Best New Restaurant 2012 (Barley Swine), James Beard Foundation Award Nominee for Best Chef Southwest in 2013, 2014, 2015 and 2016; and Restaurant of the Year (Odd Duck) by Eater National in 2014.
This second generation Austin chef is beloved by food critics and the casual foodie alike. His creativity, dedication to responsibly-sourced ingredients and multiple awards are a huge part of what puts Austin on the international culinary map. In 2016, Barley Swine relocated to a new location on Burnet Road.
Bring your stretchy pants — here are his picks for an all-day food extravaganza:
» Coffee at Cuvée: A delightful coffee shop tucked away on the east side.
» Breakfast at Dai Due: Served Tuesday – Saturday until 3 p.m. Daily menu changes.
» Lunch at Salt & Time: Butcher shop, restaurant and salumeria.
» Dinner at Ramen Tatsu-Ya: Popular noodle house and bar.
» Drinks at Midnight Cowboy: Make sure to get a reservation!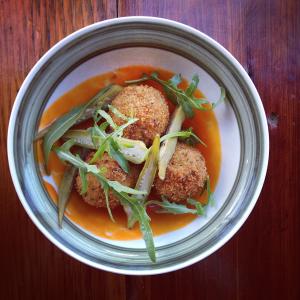 Courtesy of Barley Swine.
What to know more? Of course you do!  Here are some additional Bryce insights:
The Austin Must-Do: A tour of Texas barbecue
Best Day Trippin': Texas Hill Country, Fredericksburg
Favorite Austin Icon: The Hoffbrau Steakhouse
Best Guilty Pleasure Indulgence: El Tacorrido
Culinary Trend to Watch: Nixtamalization (cooking and steeping dried corn kernels in an alkaline solution)