If you're searching for a flexible tour in Austin that's rich in history and perfect for capturing photos, then check out Double Decker Austin. This tour features a hop-on/hop-off structure, so you have the freedom to get off at any stop along the route and do explore the city at your own pace.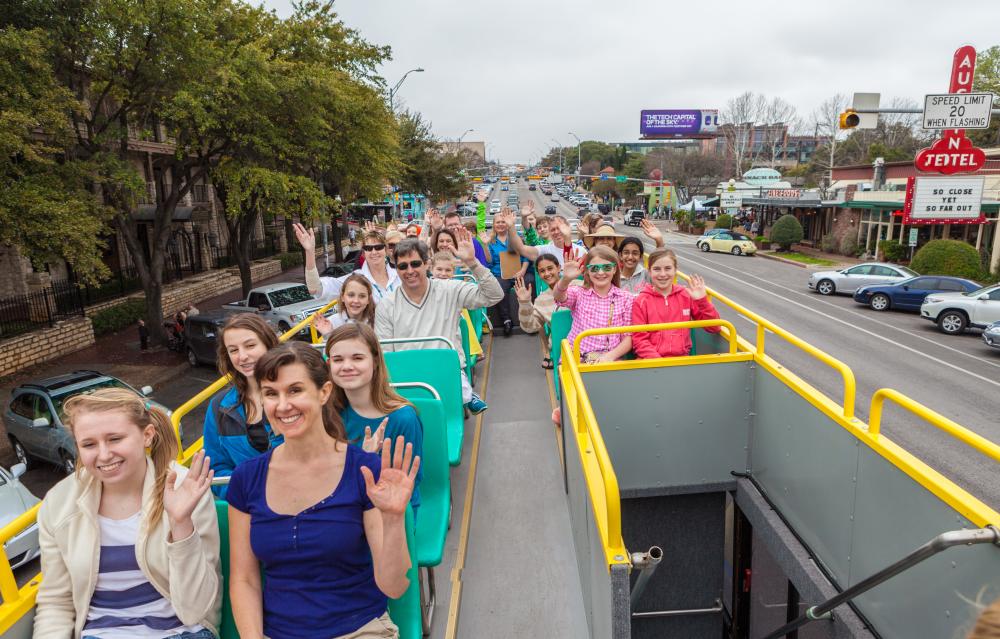 The Double Decker Austin tour goes to more downtown attractions than any other Austin tour. Plus, each bus offers both a driver and a tour guide, so guides can focus on making your experience enjoyable and interesting. Learn about Austin and it's unique history while enjoying a 360 degree view of the city from atop a double decker bus or in the climate controlled bottom deck.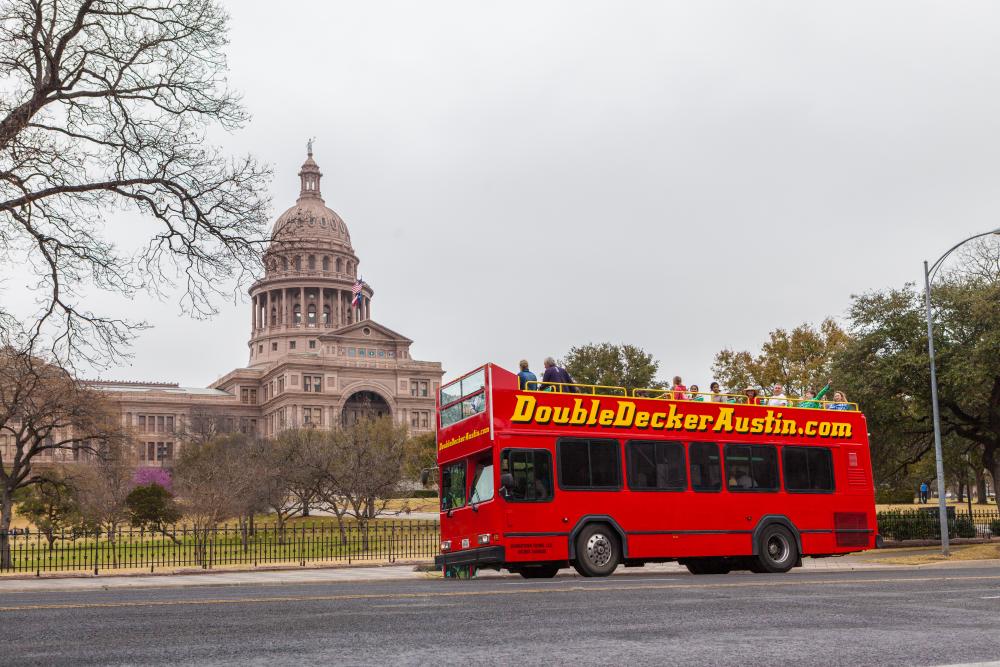 Stops include the Austin Visitor Center, Museum of the Weird, Texas State Capitol, LBJ Presidential Library and Museum, Bullock Texas State History Museum and the South Congress  district. Stay on the bus for a great way to see the best of downtown Austin in under two hours, or hop off at each stop and spend a full day exploring everything the area has to offer.
Contact the Austin Visitor Center (602 E. Fourth St., 866-GO-AUSTIN) or Double Decker Austin for tour times and costs.