On the edge of the historic Hyde Park neighborhood sits an unusual building. Although it's made of abundant local Texas limestone, its neoclassical portico and two-story tower stand out in a community of Victorian homes and Craftsman bungalows.
It's the Elisabet Ney Museum and, just like the woman who lived and worked here, it's full of surprises!
The Elisabet Ney Museum is currently open. For the latest information, visit the website.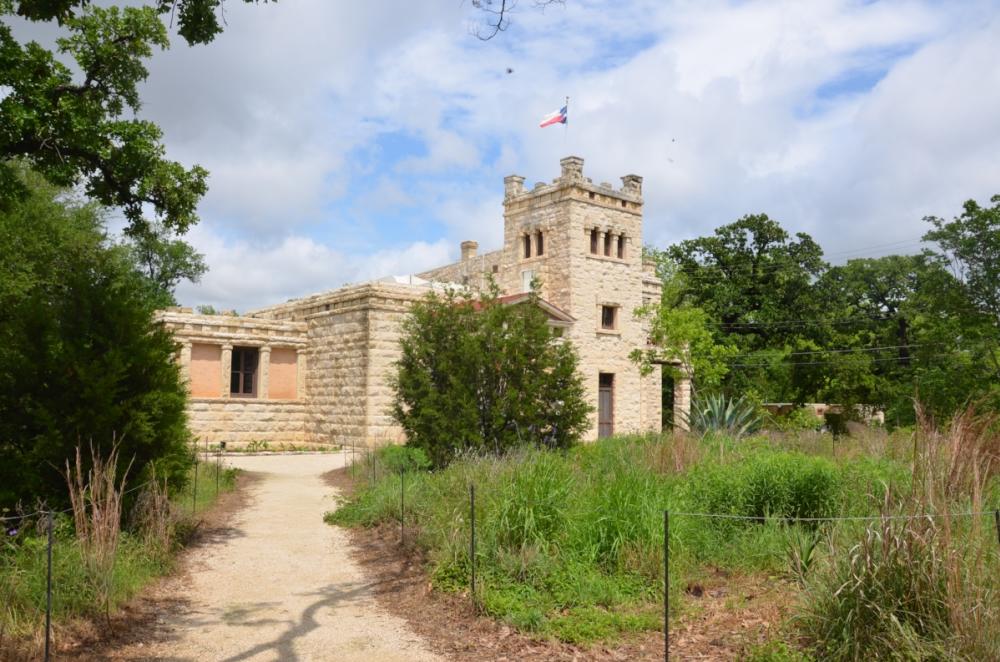 Courtesy of the Elisabet Ney Museum.
History
From sculptor for the European elite to vocal supporter of Texas women's suffrage, Elisabet Ney (born 1833) made waves wherever she went. After a hunger strike convinced her parents to let her study sculpting, while still a girl in Germany, Ney became a sought-after sculptor among famous Europeans. Richard Wagner, Otto von Bismarck and Ludwig II of Bavaria were just a few of the notables that commissioned her work.
Although Ney did marry and have children, she shuddered at the strict conventions of nineteenth-century femininity, eschewing housework, riding astride her horse and keeping her own maiden name. In 1882, Ney and her family moved to Texas, and in 1892, they purchased several plots of land in Hyde Park — Texas' first suburb. On it, they built Formosa, a sculpting studio for Ney and the current site of the Elisabet Ney Museum.
As the earliest art studio built in Texas, this is where Ney created life-sized marble statues of Sam Houston and Stephen F. Austin, which are still on display at the Texas State Capitol. After Ney's death in 1907, Formosa was converted to the Elisabet Ney Museum. The City of Austin took ownership in 1941. This unique stone building is on the National Register of Historic Places and is one of the treasures of Austin.
Exhibits
The museum features the world's largest display of Elisabet Ney's work — both originals and reproductions. The museum also highlights contemporary artists both inside and on the grounds.
Additional rotating exhibits at the museum include photography exhibitions and multimedia artwork (such as the Reweave: 2021 exhibit on display through October 24, 2021). The museum also features artist's talks, film screenings and educational events for children and adults.
Outside the museum, a Landscape Restoration project has been returning the 2.5 surrounding acres to the state it would have likely been in when Ney bought the property in 1892. The area is a prairie grassland with both native and non-native wildflowers and grasses.
Fun at the Museum
Museums have an (undeserved) reputation for being stuffy, but this one is working to break the stereotype. Kids are not only allowed, but welcome at the Elisabet Ney Museum. At the Fall Harvest Family Day, for example, children get to play games, do art activities, and enjoy a bouncy castle. At the annual Polkapocalypse, local polka bands get their oompah-on, and guests dance the day away.
There's also an annual Ney Day, which honors Ms. Ney's legacy. In 2018, Ney Day was also a tribute to Mexican star Selena. The event included live music and a "Dress Like Selena" contest. There were also booths from other great Austin groups like the Women's Empowerment Network and the George Washington Carver Museum, Cultural and Genealogy Center.
Hours, Admission & Accessibility
The Elisabet Ney Museum is open from noon - 5pm, Wednesday through Sunday. It is closed on Monday and Tuesday. Admission to the museum is free. Visit the website for current information about hours and accessibility.
The museum is ADA accessible, and visitors can also call 512-974-3914 if they need assistance with program participation.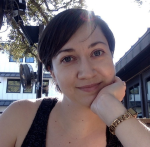 Contributed by Kate McDermott
Kate McDermott is a local copywriter, content writer, and cocktail enthusiast. She writes about and for restaurants, hotels, event companies, and more from her home in Way South Austin.
Website: eatdrinkandwritecopy.com
Instagram: @eat.drink.writecopy