Austin's resident dream rocker, Emily Wolfe woos hungry fans with intimate acoustic songwriter sessions and powerful rock and roll guitar fire. The 25-year-old attended high school just 20 minutes outside of Austin and has since shared stages with Gary Clark Jr., Allen Stone, Heartless Bastards, Robert Ellis, Shakey Graves, Bob Schneider, Black Pistol Fire, Wild Child and The Boxer Rebellion.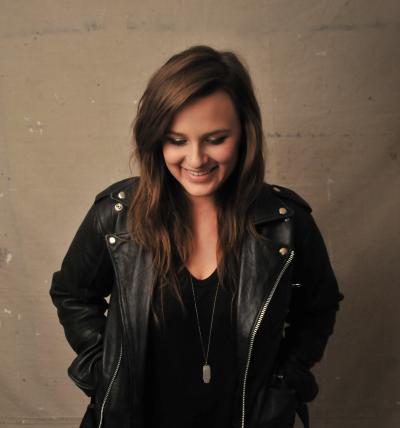 Courtesy of Stevan Alcala.
The self-taught guitar player (since the age of 5!) calls on influencers like Ryan Adams, The Dead Weather, Leonard Cohen and the Temptations and has been dubbed one to watch by the Wall Street Journal, MTV and NPR. We sat down with Wolfe to dish on everything Austin:
What makes Austin such a wonderful creative haven for musicians?
"It's a great place for artists of any age and of any outlet. I don't know that I could do what I do in any other city. There are so many venues in town. It's almost like a resort for musicians. It's a competitive scene, but it also keeps you on your toes.
Austin is so open-minded and inspiring and friendly. It's definitely the place where I belong."
Can you share a few of your favorite music venues and local haunts?
"I like to go to Rock N Roll Rentals. It's a grungy music store I like to hang out at. I love to eat at Hoboken Pizza, see shows at the Mohawk. Red River Street is probably my favorite place in the city.
My favorite venue is the Parish on Sixth Street. It's got a really unique, elegant vibe. Every show I see there is very memorable. It's my favorite place to play. It's got such great sound."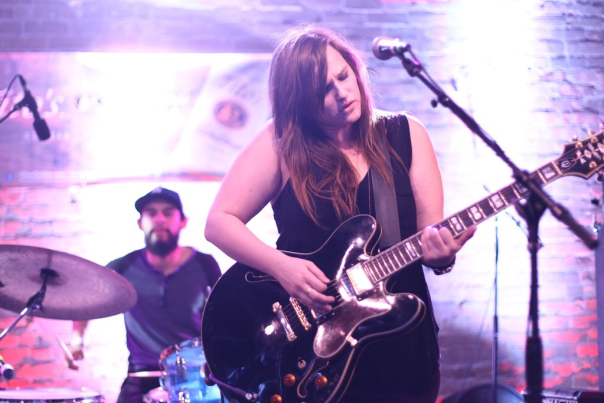 Courtesy of Waldo Photos.
Where do you take out-of-towners to eat, drink or see music?
Where do you see the Austin music scene headed?
"I kind of see it going in a really competitive direction. It's okay because it makes me work harder and want to stand out even more.
It's gotten really saturated in just the last four years or so. It's an intense scene. It's really bizarre. There's so much opportunity here – to open for a really well-known touring band and then there's also the opportunity to play for 4,000 people at ACL Live. I think a lot of artists here are in the same boat. Serious artists in this town aim to go big like Gary Clark Jr. Everybody really wants to be at top of mind so the competition is inevitable here."
Best festival happening in Austin right now?
"Definitely Austin City Limits. I've been going since I was in high school and got to play it in 2014. Zilker Park is just amazing. It's something I look forward to every year. Everyone should check it out."
Download tunes and listen to Wolfe's latest at emilywolfemusic.com/music.