The Lone Star State proudly serves up finger-lickin' good BBQ and tongue-on-fire Tex-Mex, and by extension, the city of Austin does, too. However, mere tenderloins and tortillas just don't cut it in the city forever on a mission to fuel its weirdness.
Curious about Austin's contributions to the food scene, our team at Expedia Viewfinder joined forces with the Austin Convention and Visitors Bureau to reveal what the city is serving up. Between the seductive confections at Bribery Bakery and the Flash in the Pan cooking classes, this summer, Austin will have foodies rolling up their sleeves and loosening their belt buckles.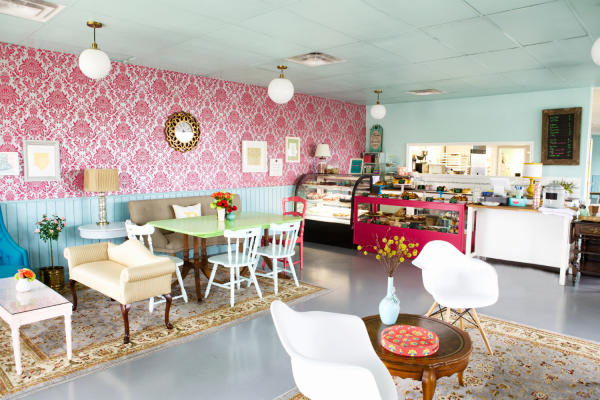 Image Credit: Kate LeSueur.
Restaurants: Step into a sweet shop of temptations at Bribery Bakery, where morsels of sugary delights charm taste buds. Even the strongest willpower is no match for the rows of pineapple brown butter blondies and slices of lime and coconut coffee cake at this scrumptious spot. Bribery Bakery Owner Jodi Elliott has fused her on-point pastry skills with her passion for baked goods, resulting in dangerously delicious treats, desserts, and pastries.
For a heavier meal, nosh at Banger's Sausage House and Beer Garden, which has arguably reinvented the hot dog. At this sausage joint, it's out with ketchup and mustard and in with jalapeno cheddar bratwursts. Duck, bacon, and fig hot dog trios are the norm here, while the veggie-stuffed beet and cheese sausage entices even the most dedicated meat lovers. Wash down a drunk chicken brat with some local brew, such as the Austin Beerworks Fire Eagle IPA or Circle Blur.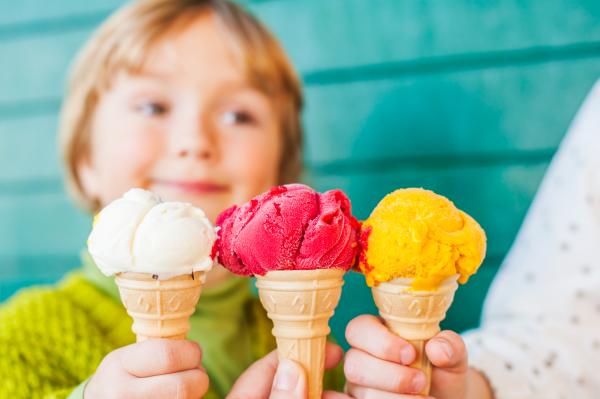 Image Credit: Long Center, Trailer Food Tuesday.
Food Festivals: When it comes to the Austin Ice Cream Festival, brain freezes have never felt so good. At this annual frozen fest, grab a cone from the ice cream trucks or vie for the coveted scoop prize. In August, the event will stir up competition with a variety of frozen dessert-inspired contests. Be the quickest to scarf down a half-gallon of ice cream, build the ultimate Popsicle stick sculpture, or melt the competition with your homemade ice cream recipe.
Trailer Food Tuesdays feed Austin's never-ending quest to maintain its level of weird. On select Tuesdays throughout the summer, mobile restaurants will serve up cuisine that is anything but ordinary. Last year's events brought trucks like Lamberts Foodapalooza, with its famous BBQ concoctions Redneck Parfait, and Cow Tipping Creamery's Red Velvet Cake Shakes and Whiskey River Stackers. Meanwhile, this year's foodie festival promises to be bigger, better, and louder with an assortment of food trucks, entertainment, and live music.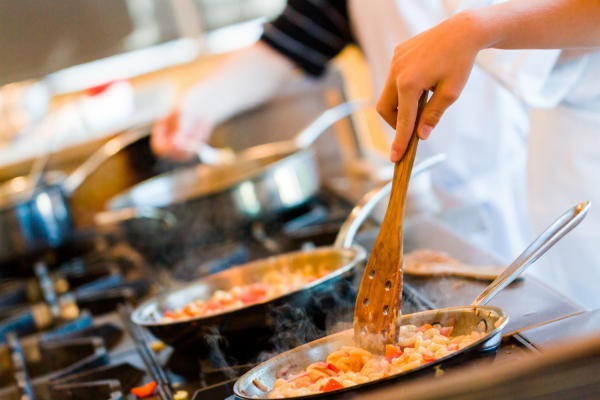 Image Credit: Central Market Cooking School.
Cooking Classes: Everyone knows the saying about teaching a man to fish, but what good is a fishing lesson if he doesn't know how to cook? Avoid being that guy with some ingredients but no culinary skills, and sign up for a Central Market cooking class. This summer, the culinary school is turning up the heat in the kitchen with demos such as Cook the Book: The New Artisan Bread in Five Minutes a Day, Cooking with Pop: Soda Pop, and El Naranjo: Oaxacan Summer Seafood. Hurry up and book now as classes fill up quickly.
After mastering the basics, it's time to spice it up. The chefs at Gateway Guesthouse offer their tricks of the trade for whipping up French hollandaise, Mediterranean carbonara, and not-your-dad's grilling marinades. This cooking school leads classes on bone basics, quick breads, Florentine feasts, and other mouth-watering courses.
On your next romp in Austin, come hungry and eat your way through this Texas town. Learn to slice and dice your own meals and scream for ice cream, because there's a contest for that, too, at the Austin Ice Cream Festival.
Written by Chloe Mulliner.