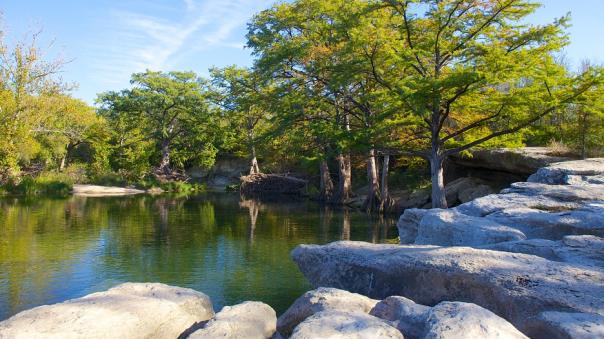 Expedia Viewfinder teamed up with Austin Convention and Visitors Bureau to reveal the best places to stay refreshed in Bat City this summer.
Austin, Texas, sure turns up the heat once summer rolls in. At Expedia Viewfinder, we wondered how Austinites keep cool in the Texas heat, so we turned to Austin Convention and Visitors Bureau. We learned that cannonballing into the nearest body of water is the coolest way to beat the heat, so we teamed up to spotlight some of the most refreshing swimming holes around Austin.
This summer, venture outside of the AC, pick one of these hot spots, and just remember, the last one in is a rotten egg!

McKinney Falls State Park
Make a splash at McKinney Falls State Park. During the 1800s, this land belonged to Thomas McKinney, a race horse breeder and rancher. Today the park is owned by the state, and it features two swimming holes: the Upper Falls and the Lower Falls. Both areas offer refreshing relief from the sweltering summer sun, but the Upper Falls has deeper water, while the Lower Falls sees less traffic. Bask on the rocks surrounded by cypress trees, or leap from the falls and limestone shelves into the water. However, always assess the water level and rocks below before taking the plunge.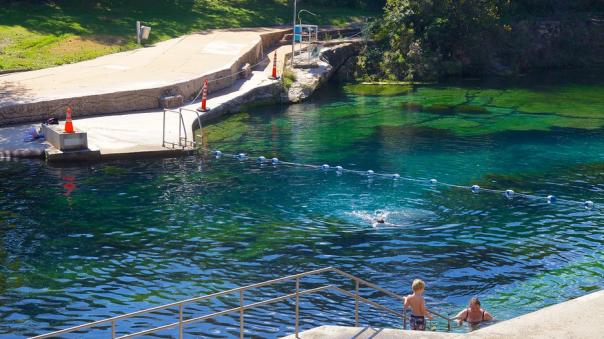 Barton Springs Pool
Come on in, the water's fine! Get relief from the heat at Barton Springs Pool, where the water is usually 68 to 70 degrees F. Located in Zilker Park, this 3-acre pool has water sourced from underground springs, with depths ranging from zero to 18 feet. Soak up the sun on the grass, master your swan dive, or wade in the shallow end. The pool is open between Friday and Wednesday, but is closed on Thursdays for weekly maintenance and cleaning.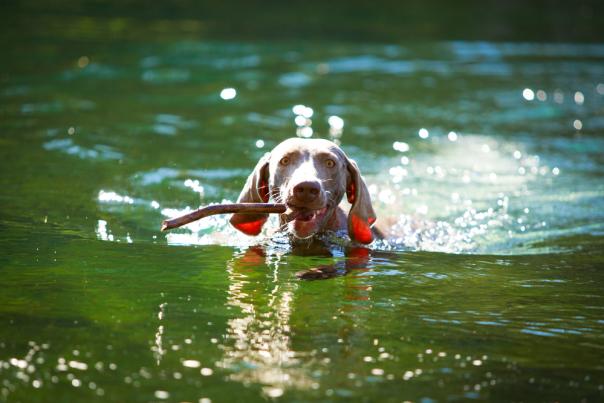 Sculpture Falls
The swimming spot at Sculpture Falls is the ultimate reward after a hike around Barton Creek. Rumor has it that there's even an underwater cave at these falls. There are several trails to get to the water, some of which are longer and more intense than others. Dogs are welcome on this hike, so bring Fido along for a workout and dip in the Texas waters.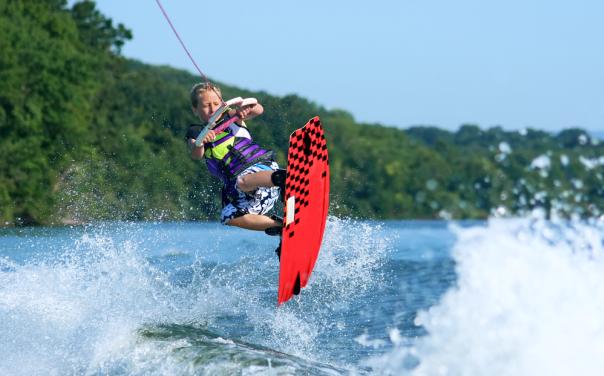 Lake Travis
Go big at Lake Travis. Flaunting 270 miles of shoreline and more than 300 billion gallons of water, this massive lake is much more than just a place to take a dip. This spot, located 20 miles northwest of Austin, includes a number of marinas and watercraft rentals where guests can take kayaks, sailboats, and fishing vessels out for a spin. Get some speed on a jet ski, pop a move on a wakeboard, or slap on some scuba gear and discover the depths of the lake.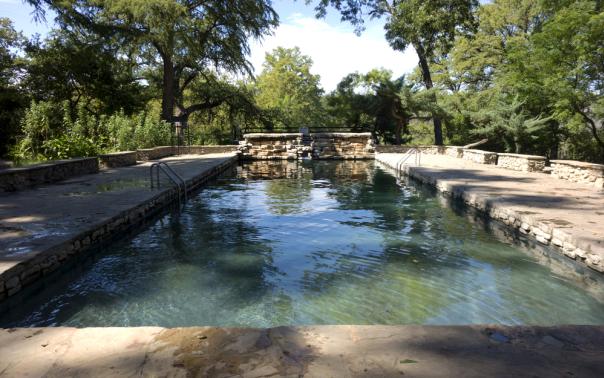 Krause Springs
Let out a Tarzan-inspired roar from the rope swing and splash into the water at Krause Springs. This waterhole sits roughly 30 miles west of Austin in Spicewood. The natural spring is a coveted oasis, sporting a cave, waterfall, and plenty of space to explore, inside and outside of the water. Located on private property, the land also boasts a manmade swimming pool and even a snow cone stand to keep visitors from melting in the summer heat. This summer in Austin, embrace the Texas heat. Stock up on some waterproof sunscreen, head to these swimming holes, and get ready to scream Cowabunga! as you splash in the water.
Written by Chloe Mulliner.