Arguably one of the best times to visit Austin, fall has plenty to offer visitors. The air is crisp, leaves are beginning to turn burnt orange like the students at DKR Stadium on Saturday nights and many of the local museums have a great lineup of new exhibits. Check out some these new exhibits on your next trip to our city.

Courtesy of the Elisabet Ney Museum.
Through 11/5/18
"Shanie Tomassini: Slippery Clump"
UMLAUF Sculpture Garden & Museum  
French Canadian sculptor and artist Shanie Tomassini brings her exhibition, "Slippery Clump," to UMLAUF this fall. The large-scale structures combine a diverse array of materials, breaking the rules in the best way. Winner of the 2018 UMLAUF Prize, Tomassini's exhibit has already earned rave reviews from the community and is one to check out when you're in the area.
11/9/18 - 11/17/18
Fifth Annual Creek Show
Waller Creek Conservancy
This fall, Waller Creek Conservancy offers nine nights of free light-based art installations along Waller Creek during the annual Creek Show. The event will also feature a concert series in the historic Symphony Square amphitheater, a Creek Show Lounge and regular, family-friendly interactive programming.
Through 11/25/18
"Whitney Turetzky: Feminine Grandeur"
Elisabet Ney Museum
Continuously supporting local up-and-coming artists, the Elisabet Ney Museum hosts artist Whitney Turetzky's "Feminine Grandeur" exhibition this fall. Turetzky alters anonymous antique photographs using photo transfers, bold acrylic paint, embroidery thread and more, to create a visual story where normal women become haloed goddesses.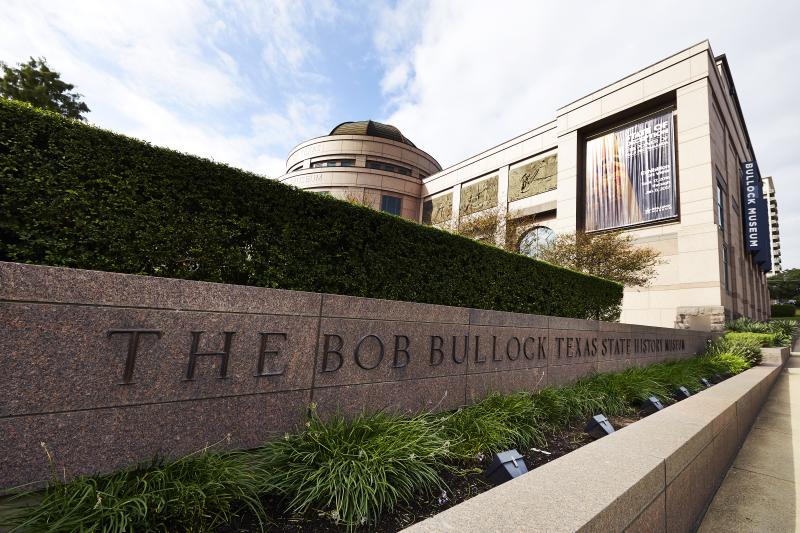 Courtesy of the Bullock Museum.
Through 11/25/18
"Viva la Vida: Celebrating 35 Years of Mexic-Arte Museum's Día de los Muertos"
Mexic-Arte Museum
This October, the Mexic-Arte Museum will celebrate the 35th annual Viva La Vida Festival and Parade, and the corresponding exhibition showcases the historical culture and tradition of Dia de los Muertos in Austin. The exhibition features artwork from their permanent collection, as well as archived pieces that commemorate Mexican and Mexican-American life in Central Texas.
Through 12/21/18
" Through Her Eyes: The Impressionist Work of Anna Stanley"
Neill-Cochran House Museum
The historic Neill-Cochran House Museum is showcasing a retrospective of late 19th-century American painter, Anna Stanley. The Impressionist works reflect Stanley's personal journey, studying and traveling the world, from the United States to France and East Asia. This exhibit provides visitors the unique experience of witnessing the world through Stanley's eyes.
Through 1/02/19
"Comanche Motion: The Art of Eric Tippeconnic"
Bullock Museum­­­
Featuring art that tells the story of the Comanche culture, "Comanche Motion: The Art Of Eric Tippeconnic" displays 34 pieces created by Tippeconnic along with other historical artifacts. This exhibit allows visitors to be truly immersed in rich Comanche history and to go behind the scenes of Tippeconnic's creative process.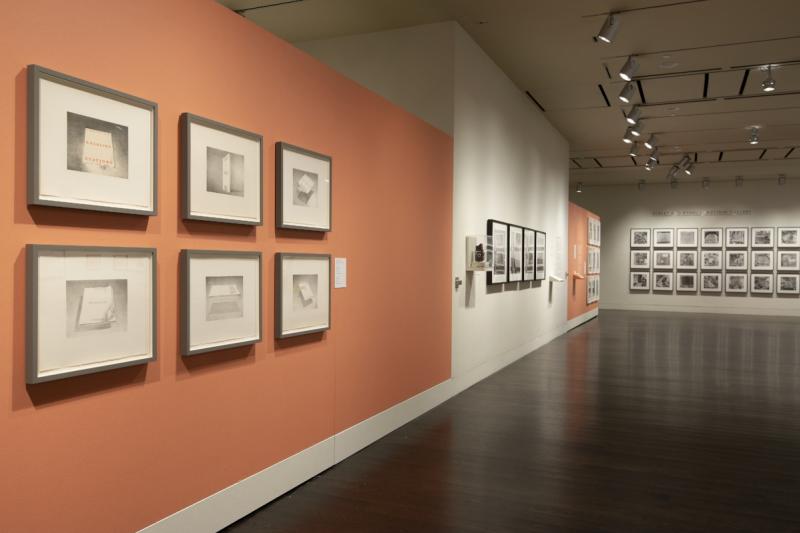 "Ed Ruscha Archaeology and Romance." Credit Derek Rankins, courtesy Harry Ransom Center.
Through 1/6/19
"Ed Ruscha: Archaeology and Romance"
Harry Ransom Center
The first major exhibition of artist Edward Ruscha's collection displays more 150 objects and works, from books and photographs to drawings and studio notebooks. The exhibit examines the stages of conception, design and production leading to the publication of Ruscha's groundbreaking artist's books, and provides audiences with an unprecedented look into Ruscha's creative process.
Through 1/6/19
"Making Africa: A Continent of Contemporary Design"
Blanton Museum
Featuring artwork from more than 120 artists, "Making Africa" displays work which illustrates how African design has helped bring about economic, social and political change throughout the continent and the world. The exhibition represents the innovation of African artists, thinkers and entrepreneurs in creating solutions that break convention.
Through 1/13/19
"Huma Bhabha: Other Forms Of Life"
 The Contemporary Austin Jones Center 
This fall, The Contemporary Austin showcases the unique work of New York-based artist Huma Bhabha. The exhibition showcases key moments in the artist's varied artistic practice from the past decade, including examples in sculpture, photography and collage, drawing and printmaking. Using materials ranging from cork and Styrofoam to paint, Bhabha creates otherworldly sculptures along with intricate collages.
Whether it be modern, historic or authentically Austin art, the city is brimming with fresh, new art and exhibits waiting for you on your next fall adventure!
Contributed by Rowen Gregorcyk-Landrey, Visit Austin Marketing Communications Intern.