Planning a February escape to Austin? From food to film and coffee to culture, here are a few of our favorite things to add to your list!
2/1/17 - 2/28/17
Black History Month
Various Venues
To commemorate Black History Month there will be events throughout the city celebrating important people and moments in time in African-American history.
www.austintexas.gov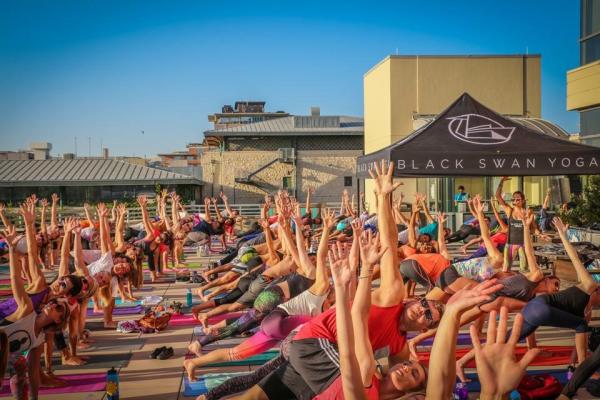 Yoga on the Rooftop at Whole Foods. Courtesy Black Swan Yoga.
2/1/17 - 2/15/17 (Mondays and Wednesdays)
Yoga on the Plaza
Whole Foods Market - North Lamar
Join local and visiting yogis of all experience levels for yoga on the rooftop at the Whole Foods flagship location. Black Swan Yoga is curating free sunset yoga and live music on Mondays and Wednesdays, starting at 6 p.m.
www.blackswanyoga.com
2/11/17 - 2/12/17
CoffeeChamps
Palmer Events Center
This February, Austin will play host to the qualifying barista competitions leading up to the 2017 US Coffee Championships. Experience two days of events, tastings and more, featuring the best of the best in American coffee.
www.uscoffeechampionships.org
2/15/17-2/19/17
OUTsider Festival
Various Locations
As one of Austin's most progressive festivals, OUTsider brings together Austin's LGBTQI community for five days of creation and inspiration. This multidisciplinary art festival showcases film, performance art, music, visual art and more.
www.outsiderfest.org
2/19/17
Austin Marathon & Half Marathon
Downtown Austin
One of the country's premier races attracts nearly 20,000 participants from around the world. Events surrounding the marathon iclude a 5K, live music, finish line festival and beer garden.
www.youraustinmarathon.com
2/25/17
Hemp Life Festival
Palm Park
Join the National Hemp Association for this daylong festival celebrating the power and benefits of hemp. Enjoy live music, workshops, samples, local foods and more.
www.nationalhempassociation.org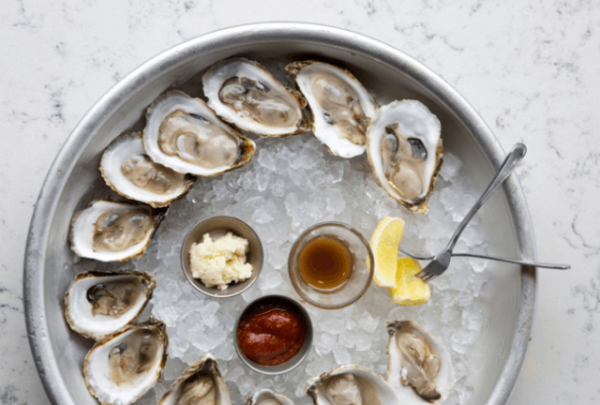 Austin Oyster Festival, courtesy of Paula Biehler PR.
2/25/17
5th Annual Austin Oyster Festival
French Legation Museum
This is one tasty festival you don't want to miss! Now in its fifth year, the Oyster Festival is an annual hit among locals and visitors alike. Not sure which kind of oyster you prefer? Try 'em all while enjoying a little live cajun and "newgrass" music on the lawn! www.facebook.com/AustinOysterFestival
2/25/17
Carnaval Brasileiro 
Palmer Events Center
Carnaval in Austin is one of the biggest Brazilian Carnaval celebrations outside Brazil. Brasileiro-style samba, costumes and wild abandon can all be seen in the heart of Texas. 
www.sambaparty.com
2/26/17
Banff Mountain Film Festival World Tour
Paramount Theatre
Experience an evening of the best action and adventure sports films from the annual Banff Mountain Film Festivals at the historic Paramount Theatre. Proceeds from the Austin stop of this touring film festival go to the Texas State Parks.
www.wholeearthprovision.com