Planning a February escape to Austin? Here are a few of our favorite things to add to your list!
2/6/16
Austin Friends of Traditional Music Mid-Winter Festival, Dougherty Arts Center. From folk to fiddle and bluegrass to blues, fans of traditional music are sure to enjoy this live, local festival. Join in a jam sesh, try your hand at a new instrument or make a new friend on the dancefloor.
2/13/16
Black History Month Kids Day, George Washington Carver Museum & Cultural Center. This year, the Carver Museum is holding its first annual Black History Month Kids Day to showcase the importance of Black History Month. This event features both educational activities and cultural entertainment for the whole family.
Check out the Quote-Along & Sing-Along series' at the Alamo Drafthouse this month. Sing (or cry) along to Adele's big hits during the Adele & The New Power Ballad Sing-Along or help Westley rescue Princess Buttercup at The Princess Bride Quote-Along. Shows are playing at multiple locations around town all month long. – Susan Richardson, Director of Content & Publishing
2/14/16
Austin Marathon & Half Marathon, Various Locations around Austin. This Valentine's Day, Austin will welcome nearly 20,000 participants from around the world for the 25th annual Austin Marathon & Half Marathon. This exciting event showcases Austin's scenic urban landscape for both runners and spectators alike. Check out the Austin Insider Blog for our suggestions on the best places to cheer!
2/17/16-2/21/16
OUTsider Festival, Various Locations. As one of Austin's most progressive festivals, OUTsider brings together Austin's LGBTQI community for five days of creation and inspiration. This multidisciplinary art festival showcases film, performance art, music, visual art and more.
Join in welcoming The Music Run™ to the Live Music Capital of the World® on Saturday, February 20th at the Travis County Exposition Center. Featuring performances by local artists Emily Wolfe and DJ Manny, this musical 5K will inspire you to sweat to the beat. – Caley Berg, Music Marketing Intern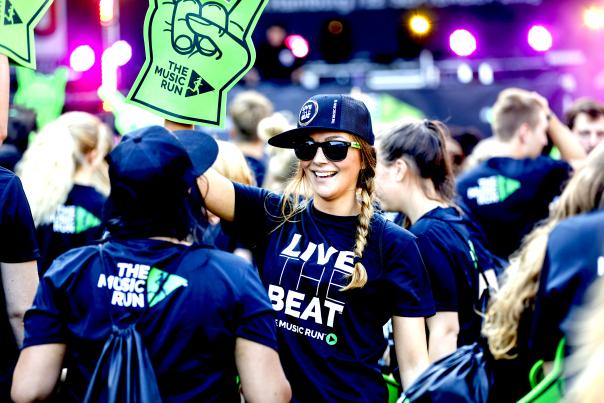 Photo Courtesy of The Music Run™
2/21/16
Texas Heritage Songwriters' Association 2016 Hall of Fame Awards Show, Austin City Limits Live at the Moody Theater. This annual awards show brings together Texas music icons in one of Austin's most iconic settings. To commemorate the 2016 inductees (Roy Orbison, Joe Ely, Will Jennings and JD Souther), the show will include live performances by Eli and Souther as well as Texas-born artists Robert Earl Keen, Rodney Crowell, Mignon Grabois and more.
Does the iconic anthem "Come as You Are" take you back to the rich and diverse decade of the '90s? If so, the Blanton Museum of Art will be exhibiting a collection of more than 45 artists, showcasing this vital decade titled Come as You Are: Art of the 1990s from February 21st through May 15th. From the digital revolution to social and political issues, this exhibition will feature a variety of pieces from photography to early internet art. – Samantha Brooks, Marketing Coordinator
2/22/16-2/27/16
Barbara Jordan Freedom Foundation Exhibit, Texas Capitol Rotunda. To commemorate her 80th birthday, the Barbara Jordan Freedom Foundation will honor the legendary Texas politician with an interactive exhibit inside the Capitol. The exhibit features a timeline of Jordan's life and accomplishments which laid the foundation for social justice across the nation.
2/25/16-2/29/16
No Idea Festival, Various Locations. No Idea Festival brings together artists from across the globe for five days of experimental, improvised music. This is collaborative, living art at its best and you don't want to miss out!
There's nothing more "Austin" than Chicken Sh!t Bingo. Stop by The Little Longhorn Saloon on any given Sunday to hear the legendary Dale Watson and hope that you're the lucky number the chicken chooses! – Omar Lozano, Music Industry Marketing Manager
2/27/16
Carnaval Brasileiro, Palmer Events Center. This festival will give Austin a taste of Brazil, merging music, dance and culture into one huge party. Austin's Carnaval is one of the biggest celebrations outside of Brazil (because everything is bigger in Texas) and everyone can participate so bring your best samba and prepare to dance the night away.
2/27/16
Austin Oyster Festival, French Legation Museum. This is one tasty festival you don't want to miss! Now in its fourth year, the Oyster Festival is an annual hit among locals and visitors alike. Not sure which kind of oyster you prefer? Try 'em all while enjoying a little live cajun and "newgrass" music on the lawn!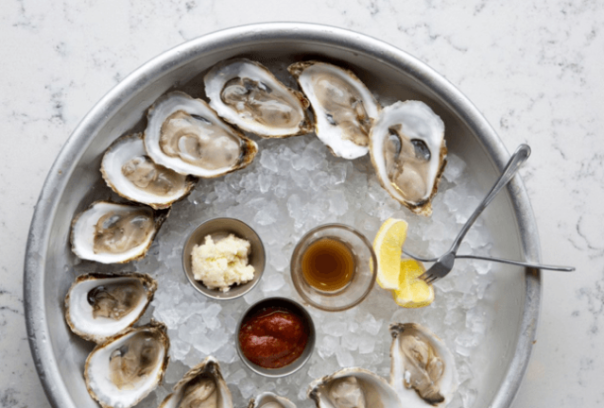 Photo Courtesy of Paula Biehler.