June has become one of the best months to be in Austin if you are a fan of cinema. Throughout the month there are a number of high profile film and television festivals bringing some of the best and brightest voices in visual storytelling to Austin to screen and talk about new works as well as celebrate films and shows that have become cornerstones of the medium. Each festival offers a unique selection highlighting diverse backgrounds, talents, cultures and cinematic niches. So whether you are watching from the comfort of home or in front of a drive-in or movie theater screen, these June festivals have something for everyone. Check out the links below for information on badges and schedules for each event:
6/4/21 - 6/20/21
The Austin Asian American Film Festival (AAAFF) showcases the best in Asian and Asian American cinema, celebrating community and showcasing new creative talents like Austin's very own Mei Makino, who's SXSW smash Inbetween Girl is the centerpiece film at AAAFF. AAAFF takes place June 4-20, with narrative and documentary features and shorts. Attend the festival how it best suits you with both online screenings or at one of the amazing drive-in screenings.
6/9/21 - 6/13/21
The 23rd annual Cine Las Americas International Film Festival (CLAIFF23) will take place June 9-13 with virtual and in-person events. CLAIFF23 provides a showcase of films and videos from Latin America (North, Central, South America, and the Caribbean) and the Iberian Peninsula. The festival celebrates films and videos made by or about Latinx people, as well as films and videos by or about indigenous people in the Americas.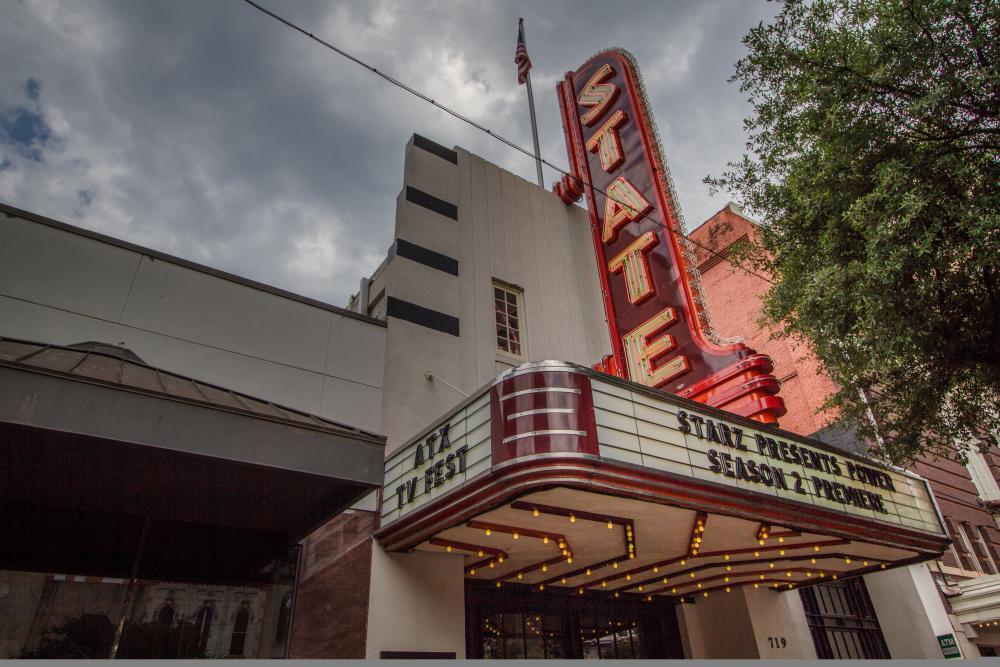 ATX TV Fest. Credit Jessica Mims.
6/10/21 - 6/13/21
The 10th Season of ATX TV Fest is presented virtually with showcases of TV's past, current, and upcoming series through screening Q&As and panel discussions. Programming ranges from never-picked up pilots, reunions and current series going into a new season, to premiering content from upfronts, summer, or online. With a 50/50 split between fan and industry, ATX Television Festival is a unique festival event that stems from a true celebration of the medium. Michael J. Fox will be honored with this year's "Award in Television eXcellence," for his amazing work in shows such as Family Ties, Spin City, The Good Wife, Rescue Me and more.
6/10/21 - 6/13/21
The second annual Lake Travis Film Fest (LTFF) showcases filmmakers around the globe with authenticity, vision, and purpose. The festival aims to connect independent filmmakers and industry professionals with an eager audience from the surrounding community. Enjoy pop-up tastings, an award brunch, and more than 100 film projects screening over four days in seven in-person locations throughout Bee Cave and Lakeway, Texas.
6/11/21 - 6/13/21 (filming) and 6/21/21 (premieres)
The Austin branch of the 48 Hour Film Project brings together filmmakers from all over the region to compete to see who can make the best short film in under 48 hours. Teams of filmmakers have a single weekend (June 11-13) to write, shoot and edit their short films, following a few select challenges. All completed entries will be unveiled the next week, with premiere screenings on June 21. The competition and virtual screenings are open to all.
It's going to be a busy summer in Austin for film fans, we will keep you filled in via on other festivals and events coming up in July, August and the busy fall film festival lineup, so stay tuned! If that's not enough, don't miss out on the always amazing Paramount Summer Classic Film Series, in it's 46th year of bringing your favorite films back to the big screen!