From BBQ and Tex-Mex with a kick to trendsetting restaurants and innovative food trucks, it's no secret that the Austin food scene packs a flavorful punch. Experience culinary creativity to the max with one event-packed weekend: the Austin Food + Wine Festival, returning this April.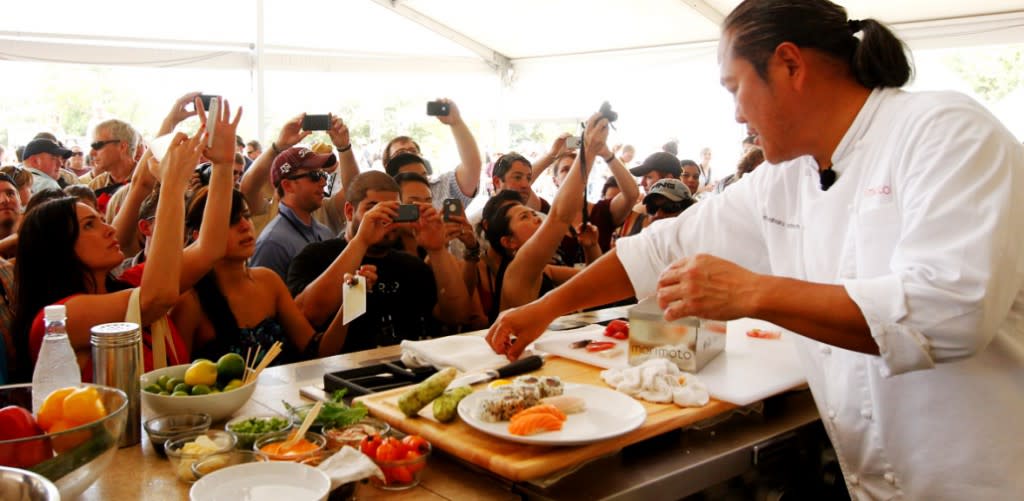 Photo by Austin Food + Wine
The Food
The food, the fantastic flavors - this is why guests come to this annual foodie event in droves. Head straight to the Grand Tasting Pavilion to indulge in delectable bites by more than 70 food and lifestyle exhibitors. Need something to wash it all down? Sip an old standby or discover a new favorite with one of the many beer, wine and spirit tasting sessions, led by award-winning brew masters, winemakers and mixologists.
The Chefs
Experience the talent of Austin's local chefs during the annual Chef Showcase, when top chefs will serve up samples of classic dishes, all under one roof. Want to learn from the masters themselves? Don't miss the Culinary Demos, when expert chefs will guide you through some of their favorite dishes and impart insightful culinary knowledge. For the ultimate experience, learn from grill master Tim Love as you try your hand at charbroiling a mouthwatering dish of your own-with Tim's guidance, of course.
The Parties
Even when the sun goes down, there's still more to savor. Evening events include the Feast Under the Stars (an indulgent five-course tasting menu served al fresco), Taste of Texas (dishes served by local chefs and paired with live music), Rock Your Taco (the annual competition for the best-tasting taco) and Sips & Sweets (where cocktails meet divine desserts).
The Tickets
When it comes to tickets, you have two choices: The Weekender Pass ($250) includes Saturday and Sunday festival access, more than 40 culinary demos, beverage (we're talking beer, wine and cocktails) tasting sessions, Fire Pit access and all-day access to the H-E-B Grand Tasting Pavilion, where you can grub on samples from more than 100 exhibitors, including the Chef Showcase.
Want even more? Go all-out with the All-In Pass ($550), which includes everything in the Weekender Pass, plus access to the exclusive Tim Love Hands-On Grilling Demo and entry to the sold out night events: Taste of Texas, Sips & Sweets and Rock Your Taco. Check out the full schedule.