The best way to experience Austin like a true Austinite is to take a few tips from the people who know the city best! Greg has been a part of the Austin CVB's True Austin program since its inception. Learn from this music expert with one of the coolest gigs in town: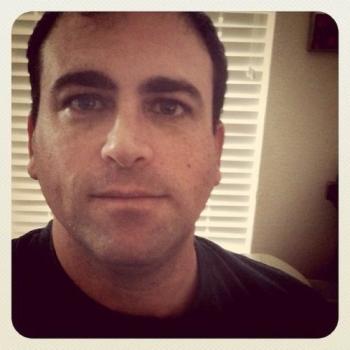 It is a rare night that you are not at a live music show around Austin. How did you become a music writer?
Actually most nights I am at home with my wife Haley. I became a music writer because I needed an outlet to test the content marketing theory I was learning in 2008. It sort of took on a life of its own. I guess folks can tell how much I love music.
What are a few other Austin music blogs/websites that would be helpful to visitor?
I like reading austinbloggylimits.com, covertcuriosity.com, austintownhall.com and ultra8201.com the most. That said, there are a ton of good music writers in town. One of my favorites is Michael Corcoran. He knows so much about the history of live music in Austin and writes a fantastic long read.
List three words to describe Austin's live music scene.
Precocious, diverse and relentless
Tell us your favorite restaurants that offer regular live music.
Lamberts BBQ, Stubb's BBQ, Jo's Coffee (SoCo)
Visitors often want to bring their kids to hear live music. What are some of your favorite all ages venues?
Central Market North, Uncle Billy's BBQ, Blues on the Green (Zilker Park)
Which live music venue(s) do you consider underrated?
Strange Brew Lounge Side, The White Horse, The Parish
What music venue do you think is best when looking for a relaxing, laid-back experience?
Threadgill's downtown. The outdoor stage is homey looking, on cold days there is a fire pit working and plenty a space to sit down and relax. Great Southern cooking inside. Comfort food for a comfort space. Plus the venue is at the approximate location of the original Armadillo World Headquarters, one of Austin's first live music venues.
If a visitor was staying downtown and didn't have a car, which music venues should they check out?
The Parish, The Mohawk, Elephant Room, The Moody Theater at ACL Live, the Continental Club (on South Congress...walkable but may want to take cab or bus).
What are your favorite music festivals in the Austin area?
Favorite fall festival? That is easy, Fun Fun Fun Fest. It's all in the name. I really enjoy Austin Psych Fest (now Levitation Fest) in spring. The atmosphere is laid back, setting is gorgeous and the music is world-class.
Which up-and-coming Austin musician/band should people put on their radar?
Oh man. Do I have to choose one? Okay, how about one band and one solo artist? The band I have been telling everyone about is Hard Proof. The afro-funk collective has amazing musicians. The horn section tours with Black Joe Louis, one guitarist went on the road with super group, Spanish Gold, and the rest of the players are among the best the city has to offer.
A solo artist I really like is Shakey Graves. This one-man band sings great, original Americana tinged rock and he has the good looks to attract a wide audience. I think this guy is going places fast.
There are other music-centric cities in the U.S. What do you think sets Austin apart?
The people. What makes Austin great isn't the level of talent (although I am amazed by that talent on a nightly basis), the venues or a particular genre of music. What makes Austin great is its people who are friendly, caring and passionate about making this city a community that supports each other, a community that we can be proud of. It is a big reason why I moved here 15 years ago and never left.
Contributed by Greg Ackerman, True Austin Insider. Follow him on Twitter and Instagram.