You might not believe it, but visitors come to Austin from all over to consume hundreds of gallons of hot sauce every summer! The annual Austin Chronicle Hot Sauce Festival not only fires up taste buds, but serves as a major fundraiser for the Central Texas Food Bank, and has raised more than 758,000 meals since its start in 1990.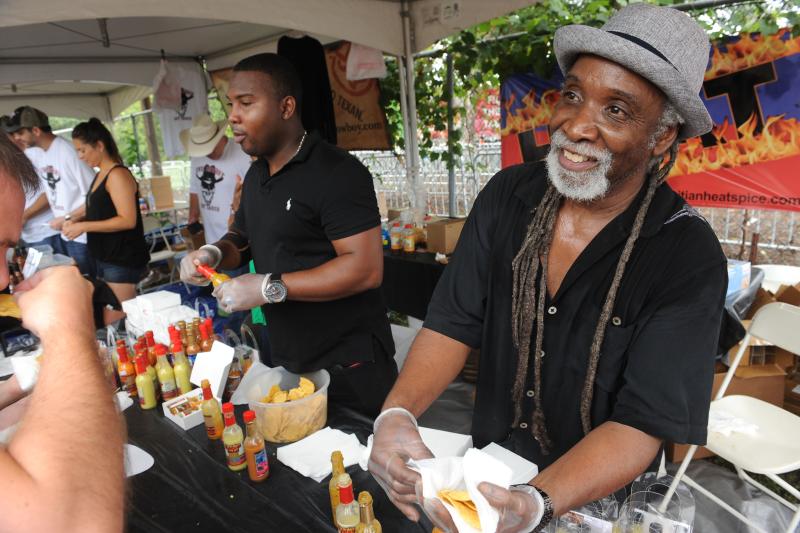 Austin Chronicle Hot Sauce Fest. Credit John Anderson/The Austin Chronicle.
This event has become an icon in Austin over the years, with a grand competition of spicy variations from more than 350 competitors, tastes from local restaurants and food trucks, cooking demonstrations, special sauces for sale and, of course, tons of live music.
This year you can expect to see some of our favorite local vendors including Amy's Ice Creams, Torchy's Tacos, Mighty Cone, and East Side King. Not to mention there will be killer live music all day from Texas artists Mike and the Moonpies, Carson McHone, Tiarra Girls, and more. Don't miss out on an event that is sure to be even bigger and HOTTER than ever before!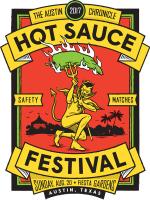 When: August 20, 2017 from 11 a.m. to 5 p.m.
Where: Fiesta Gardens (2101 Jesse E. Segovia St.)
Price: Free, with a donation of three healthy, nonperishable food items (or a $5 donation to the food bank)
*Furry friends, coolers, and smoking are not allowed at this event