Who are you excited about seeing this SXSW during music week? Is it the free Foster the People show, or maybe you haven't quite figured it out yet?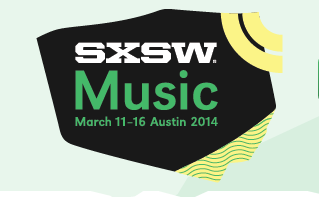 With South By Southwest Music Festival just around the corner you probably want to start mapping out your complete guide to all of the greatest shows and parties. Thankfully, the Austin Music Office is here to assist in the planning process. To build your schedule you'll want to find all of the most up to date outlets that provide listings of SXSW shows and parties. Check out some of our favorite resources:
With SXSW growing every year its essential to keep up to date with all of the endless shows and parties, so go make your schedule now!
Contributed by Rebecca Kouser, ACVB Music Intern.