Headed to Austin this January? Get your fill of live music, outdoor activities, cultural events and exhibits you won't find anywhere else! Here are our top events and exhibits this month:
11/27/16 - 1/7/17 Ice Skating On The Plaza at Whole Foods Whole Foods Lamar
Spend an afternoon on the rink at the Whole Foods flagship store on North Lamar. Then head inside for a cup of cocoa or cider and live, local music on the weekends! Daily: 10 a.m. - 9:00 p.m.
wholefoodsmarket.com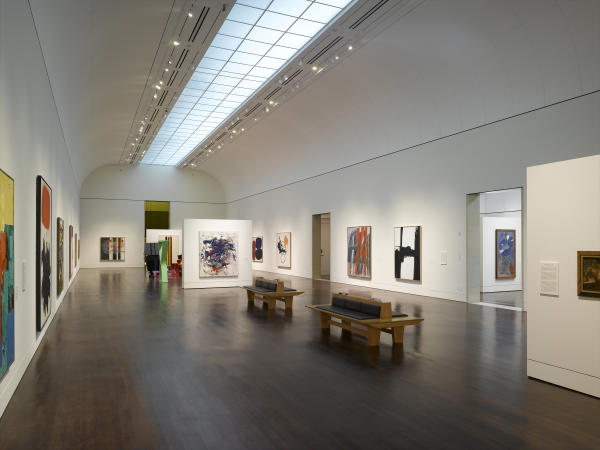 Blanton Museum (Modern & Contemporary Galleries). Credit Blanton Museum.
Through 1/29/17 Warhol By the Book Blanton Museum
This unique exhibit is the first of its kind, examining iconic American artist Andy Warhol's work in books. View illustrations, book covers, screen prints, photographs, ephemera and more at the Blanton Museum, on the University of Texas campus.
blantonmuseum.org
Through 1/29/17 Icons & Symbols of the Borderland Mexic-Arte Museum
Visit downtown Austin's Mexic-Arte Museum to explore this exhibit which blends the socio-political with the cultural and creative. Each artist on display is either from or influenced by the U.S./Mexico border and the works represent the complex experiences of these Northern American cultures through various artistic mediums.
mexic-artemuseum.org
1/1/17-1/8/17 Free Week Around Austin
The first week of January might be the best time for a music fan to visit Austin. Why? Hundreds of Austin bands participate in this annual event that encompasses multiple venues all over Austin.
do512.com/freeweekaustin
1/7/17 - 1/2817 Mallory Page: Unexplained Celebration Wally Workman Gallery
Visit the historic neighborhood of Clarksville to explore galleries such as the Wally Workman Gallery. Throughout January, the gallery will be hosting an exhibition by painter Mallory Page, whose large-scale works are colorful, sensory and overtly celebratory.
wallyworkmangallery.com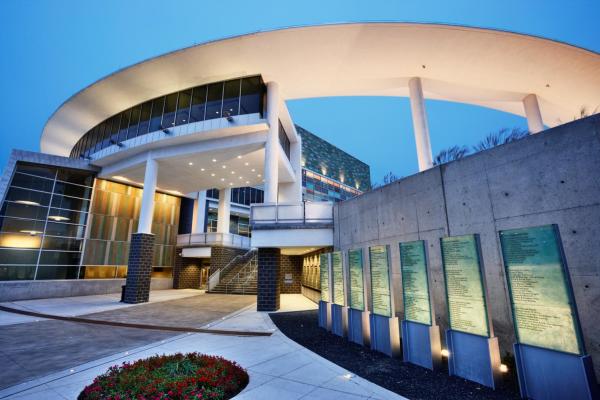 Long Center for the Performing Arts. Credit G. Russ Images, courtesy of the Long Center.
1/13/17 - 1/14/17 Symphonic Follies Long Center 
Experience the magic of the Austin Symphony Orchestra at the Long Center this January. Enjoy this "lighthearted" concert of classical compositions by Bach, Strauss and more!
thelongcenter.org
1/14/17 - 1/15/17 Call of the Wild Stateside at the Paramount
Enjoy a night of modern storytelling in downtown Austin's historic Stateside Theatre. This one-man show will be aided by projected illustrations and original music, adding to the magic of Jack London's beloved classic.
austintheatre.org
1/16/17 Martin Luther King March and Festival Huston-Tillotson University
Join the march from the MLK statue at the University of Texas campus to historic Huston-Tillotson University to celebrate Dr. Martin Luther King, Jr.'s legacy for Austin and the world.
mlkcelebration.com
1/27/17 - 1/28/17 Mamma Mia! Bass Concert Hall
Broadway comes to Austin, with Mamma Mia! live on stage at the Bass Concert Hall. Sing along to your favorite tunes by Abba with this smash hit musical.
texasperformingarts.com
For more events, exhibitions and happenings, visit our Event Calendar.