The best way to experience Austin like a true Austinite is to take a few tips from the people who know the city best! Jodi has been a part of the Austin CVB's True Austin program since it's inception in the fall of 2012. Learn how this locavore eats her way through Austin:
1. We have been reading your food/travel blog, tastytouring.com, for years now. Why did you decide to start a blog? I loved giving recommendations for my favorite restaurants in Austin and beyond, and was looking for a creative outlet outside of my day job to be able to focus more on my love of food, writing, and photography. I started Tasty Touring in July 2008.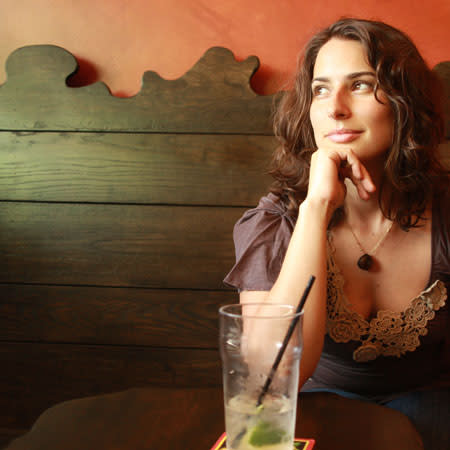 2. What are a few other Austin food blogs that would be helpful to visitor?
I'd recommend that folks check out
Eater Austin
, the
Austin American-Statesman's food section
, and
CultureMap
to start. There are also a ton of great independent blogs in town, and you can explore those that are members of the
Austin Food Blogger Alliance
.
3. List three words to describe Austins dining scene. BBQ, Mexican, Local
4. Tell us about your favorite date night restaurant. I'd probably have to go with Lenoir since it's the one we go to the most, but we also love to try new restaurants, and with new spots opening up every week, we have plenty of new spots on our list to check out.
5. Which restaurant has your favorite patio? It's hard to choose, so I'll go with a selection: Olive & June, Contigo, Jacoby's, and Josephine House would be my picks. Looking forward to the weather cooling off so that we can enjoy patios again!
6. Which Austin restaurant(s) do you think is a hidden gem? There are so many hidden gems here. Two that come to mind are Go Go Gourmetand Pieous.
Go Go Gourmet is right near the UT campus and is a homestyle and casual place that serves some great comfort food at very reasonable prices.
Pieous actually gets some good coverage, but it's not in central Austin, so not too many people have tried it. That said, they consistently sell out of their amazing pastrami, pizza, and desserts. There is nothing they make that I don't love!
7. If a visitor only had 24 hours in Austin, which 3 restaurants should they go to in their day? This is a very tough question! I suppose if they only have a day and time to eat three meals, I would recommend: Tacodeli for the Otto breakfast taco, La Barbecue or Micklethwait Craft Meats for a BBQ lunch, Polvos for dinner get a frozen margarita and be sure to take advantage of their serve yourself salsa bar.
8. Where do you suggest visitors go for happy hour? My favorites are TRIO at the Four Seasons, Parkside, and Licha's Cantina
9. Do you have a favorite Austin food truck? There are so many good trucks, but if forced to pick a favorite, I'd have to go with East Side King behind the Liberty Bar.
10. How do you see the Austin food scene evolving? There are a lot of new restaurants opening, and I love seeing that they are revitalizing areas of town that previously didn't have as many options -- like East Austin and some areas further away from downtown. When I moved here in 2003, it seemed like there was little else than BBQ or TexMex. Now, Austin's food scene offers something for almost every craving.
Contributed by Jodi Bart Holzband, True Austin Insider Join theTasty Touring Facebook group. Follow me on Twitterand Instagram.