Jodi Elliott, a pastry chef, mother, and owner of Bribery, a new bakery and dessert bar, dishes about some of her favorite local restaurants.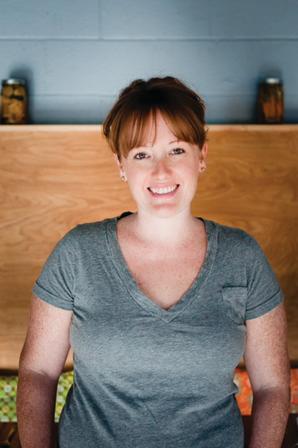 The restaurant quickly became popular for its eclectic local food made with high-end technique and Elliott gained notice for her wonderful popovers and dessert menu. Her fundraiser bake sales were also a hit.
"I made things that I like to eat in the morning we started doing savory danishes like tomato and herb and biscuit sandwiches, we did slices of cake and mini pies. It changed each time and people came to sample whatever it was we were serving that day," Elliott said.
The bake sale success led to her decision to sell her ownership in Foreign and Domestic to focus on pastry full time, opening Bribery a bakery and cafe during the day that transforms into a cocktail bar with plated desserts in the evening.
Elliott shares some Austin favorites:
What are some of your Austin favorites? Let us know in the comments below!
Jodi Elliott. Photo courtesy of Amee Wenske.