Welcome to summer in Austin where the sun is bright, the weekends are long and the music is rocking. Whether you're here for a night or for a week there are almost infinite ways to keep busy and stay cool. Here are some of our favorite events around town this July: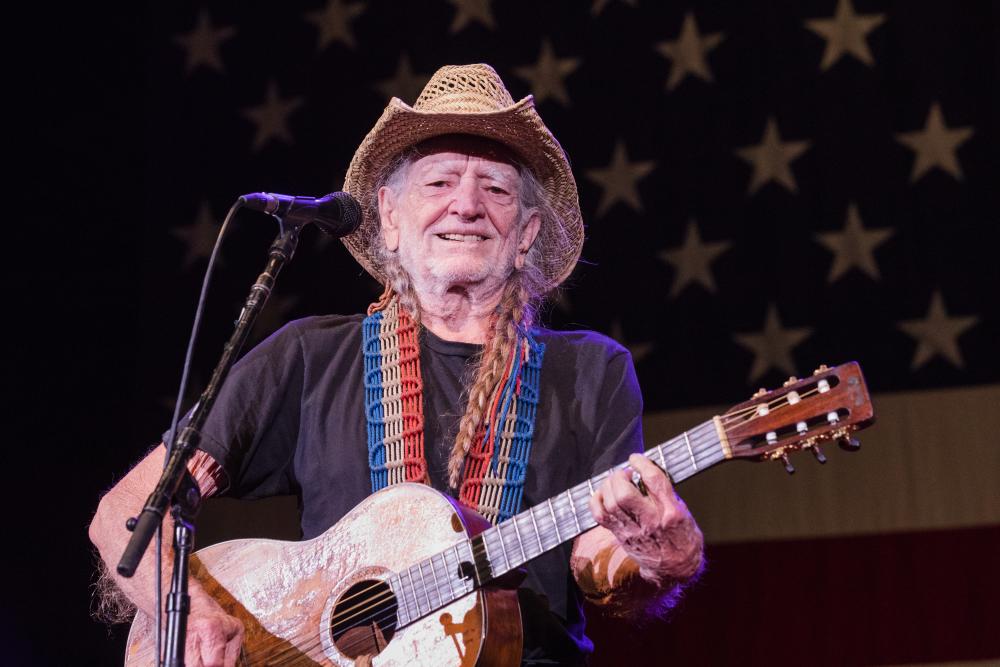 Willie Nelson's 4th of July Picnic. Courtesy of Circuit of The Americas.
Thursdays through 9/19/19
Unplugged at The Grove
Shady Grove
Join locals under the shade of the tall pecan grove for Austin-inspired home-cooking, cocktails, sunshine and unplugged performances by some of Austin's hottest live acts.
www.acl-radio.com
Regularly through 8/31/19
Summer Classic Film Series
Paramount & Stateside Theatres
Love classic movies? The Paramount Theatre has been running the Summer Classic Film Series for more than 40 years. Visit their website for the full schedule of 100 beloved cinematic treasures that are gracing the theater's big screens.
www.austintheatre.org
Sundays through 8/25/19 (except 7/7/19)
Austin Symphony Concerts in the Park
Hartman Concert Park at the Long Center
Now in its 17th season, the Austin Symphony Hartman Foundation Concerts in the Park are held in front of the Long Center on Sundays throughout the summer at 7:30 p.m. Concert styles include strings, woodwinds, big band and brass.
www.austinsymphony.org
7/4/19
H-E-B Austin Symphony July 4th Concert & Fireworks
Vic Mathias Shores
The Austin Symphony hosts an annual concert of patriotic music culminating in a spectacular firework display over Lady Bird Lake.
www.austinsymphony.org
7/4/19
Hill Country Galleria Independence Day Celebration
Hill Country Galleria
Shopping, music, barbecue, fireworks and fun for the whole family, including the dogs.
www.hillcountrygalleria.com
7/4/19
Willie Nelson's 4th of July Picnic
Circuit of The Americas
Willie Nelson will return to Circuit of The Americas for his annual 4th of July Picnic and Fireworks. This day-long event features a star-studded lineup, headlined by Nelson himself, and a patriotic fireworks display at the end of the night. 
www.thecircuit.com
7/7/19
Toluca Vs. Santos - Liga MX
Dell Diamond
This July, LIGA MX soccer returns to Dell Diamond for the fifth year when Toluca F.C. takes on Santos Laguna! Buy your tickets today for this friendly international match.
www.roundrockexpress.com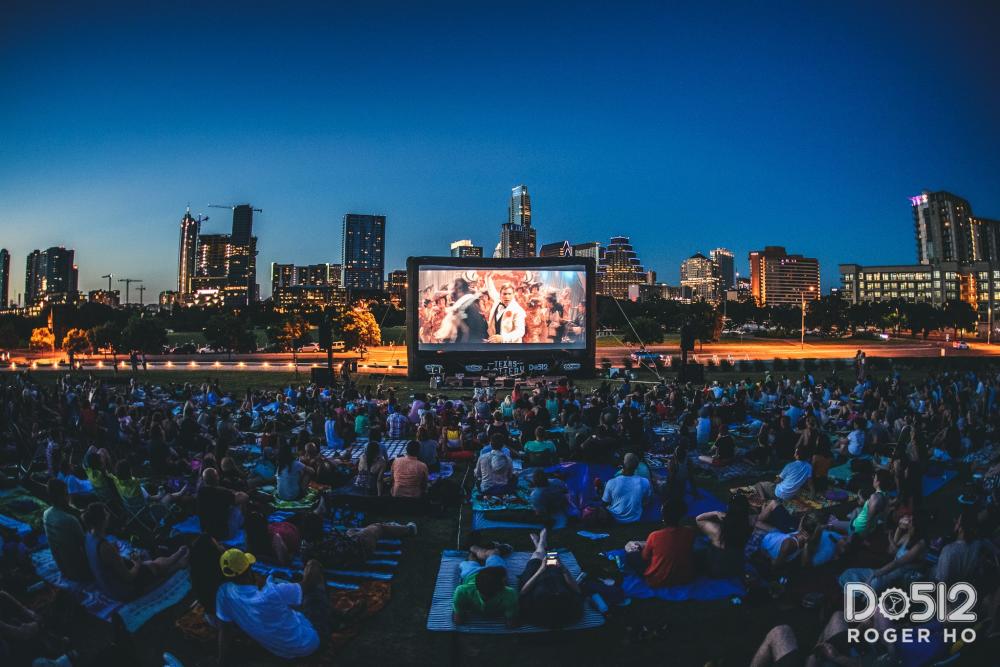 Sound & Cinema. Credit Roger Ho.
7/10/19 & 7/31/19
Sound & Cinema
Long Center
Do512 and Alamo Drafthouse have teamed up to pair local live music with a classic movie to follow. Food and beverages can be purchased on-site from food trailers as part of the Long Center's "All Summer Long Series."
www.soundandcinema.do512.com
7/12/19 - 8/17/19
Zilker Summer Musical
Zilker Hillside Theatre
Pack a picnic and come enjoy the free, annual musical at the Zilker Hillside Theatre. The outdoor amphitheater will host performances of "The Little Mermaid" taking fans "under the sea" Thursdays through Sundays beginning around 8:15 p.m.
www.zilker.org
7/13/19
Texas Rollergirls Flat Track Roller Derby
The Austin Sports Center
Formed in 2003 as the only sports league of its kind, Texas Rollergirls are considered the "godmothers of flat track derby" and are an admired and highly visible presence in the roller derby world. Experience the Texas Rollergirls in action this Summer.
www.texasrollergirls.org
7/17/19
Blues on the Green
Zilker Park
Pack a blanket and the family and make your way to Zilker Park for this summertime tradition. Held monthly from May to August, Austin's largest free concert series will welcome performances by local icons Wild Child and Los Coast.
www.acl-radio.com
7/19/19
Black Fret Summer Sessions
Long Center
Black Fret & Long Center present this new summer music series on select Fridays through September. The Black Fret Summer Sessions celebrate Austin music at the home of some of Austin's most venerated artistic institutions. Featuring four Austin acts, along with local food and drink on the Long Center lawn.
www.thelongcenter.org
7/20/19
Texanische Nacht
Austin Saengerrunde
Grab your boots and lederhosen! Texanische Nacht celebrates German-Texas heritage with tasty Tex Mex and a live swing/dance band.
www.saengerrunde.com
7/25/19 - 7/28/19
Hot Summer Nights
Red River Cultural District
This summer, 20 venues throughout the Red River Cultural District will host four days of free live music, alongside local food and vendors. Local acts like Golden Dawn Arkestra, Emily Wolfe, Moving Panoramas, Ringo Deathstarr and more have taken over stages in past years to celebrate summer in the Live Music Capital of the World®.
www.facebook.com/RedRiverCulturalDistrict
7/27/19
Lady Bird Day
Lady Bird Johnson Wildflower Center
The Wildflower Center will celebrate its founder and environmental champion, former First Lady Lady Bird Johnson, with free admission and a variety of family-friendly activities. Come ready to be inspired, both by the landscape and by the legacy of Mrs. Johnson's lifelong work in Central Texas and the nation.
www.wildflower.org
7/27/19
Quesoff
The Mohawk
The annual Quesoff, a celebration of all things melted cheese, returns to the Mohawk this August. 30 vendors - restaurants, top chefs, home-cooks, neighbors, brothers and sisters - will go head to head in four categories - Meaty, Spicy, Veggie and Wild Card. Buy your bag of chips for $5 and come taste the best of Austin.
www.mohawkaustin.com
Looking for more summer fun? Check out the Insider Blog's Complete Austin Summer Bucket List!