Whether you plan to pack a picnic or grab a paddle, catch a classic or experience something new, there's something for every interest in Austin this summer. If you're looking for something to do this June, head to Austin for one of these hot events and festivals around town:
5/23/19 - 8/31/19
Summer Classic Film Series
Paramount & Stateside Theatres
Love classic movies? The Paramount Theatre has been running the Summer Classic Film Series for more than 40 years. Visit their website for the full schedule of 100 beloved cinematic treasures that are gracing the theater's big screens.
www.austintheatre.org
5/31/19 - 6/2/19
48 Hour Film Project Austin
Various Locations
The 48 Hour Film Project is a contest where filmmakers from all over Austin compete to see who can make the best short film in under 48 hours.
www.48hourfilm.com
6/1/19
Bubblepalooza
The Long Center
Kick off the Long Center's free "All Summer Long" series with this annual celebration of open play on the front lawn. It's the perfect event for families of all ages, with live music, games, food trucks, and of course—tons of bubbles!
www.thelongcenter.org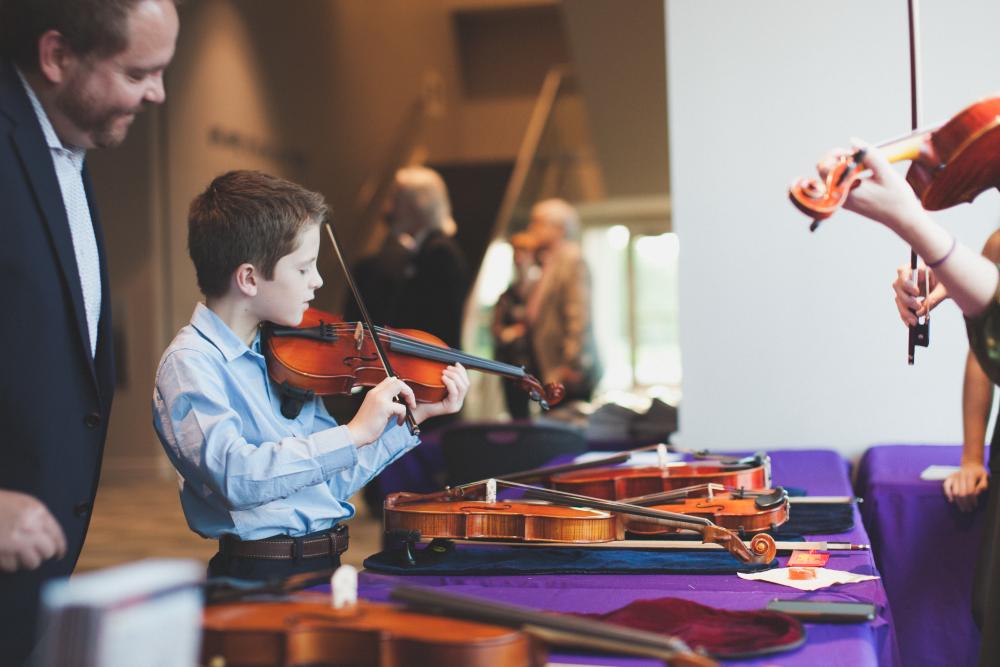 Courtesy of the Austin Symphony.
6/2/19 - 8/25/19 (except 7/7/19)
Austin Symphony Concerts in the Park
Hartman Concert Park at the Long Center
Now in its 17th season, the Austin Symphony Hartman Foundation Concerts in the Park are held in front of the Long Center on Sundays throughout the summer at 7:30 p.m. Concert styles include strings, woodwinds, big band and brass.
austinsymphony.org
6/4/19 - 6/9/19
Austin Black Pride
Various Locations
Austin Black Pride is a week of events that were created to highlight Austin's Black LGBTQ community interests, talents, and culture. Events include speaking panels, pride parties, visual arts, yoga, brunch and the annual boat party.
www.austinblackpride.org
6/6/19 - 6/9/19
ATX Television Festival
Downtown Austin
ATX Festival is the first festival devoted to Television's history and future. It functions like a traditional film festival with premieres of new series, current hits and cult favorites. ATX Television Festival also offers access to the industry's leading professionals with cast and creator Q&A's and panels focusing on innovation in both production and content delivery.
www.atxfestival.com
6/7/19
Black Fret Summer Sessions
Long Center
Black Fret & Long Center present this new summer music series on select Fridays through September. The Black Fret Summer Sessions celebrate Austin music at the home of some of Austin's most venerated artistic institutions. Featuring four Austin acts, along with local food and drink on the Long Center lawn.
www.thelongcenter.org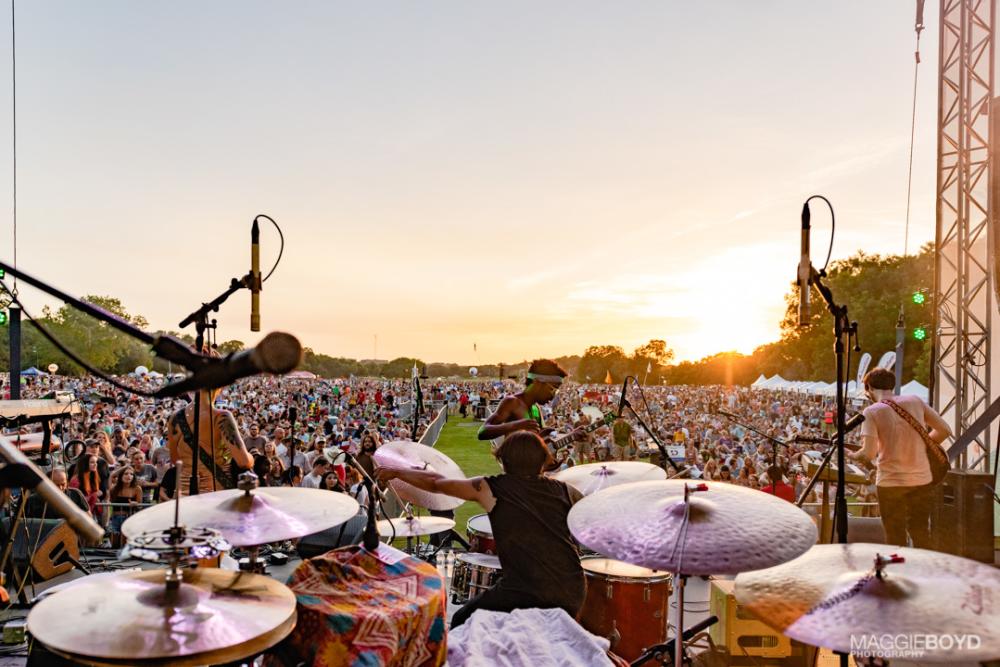 Blues on the Green. Courtesy of ACL Radio.
6/12/19
Blues on the Green
Zilker Park
Pack a blanket and the family and make your way to Zilker Park for this summertime tradition. Held monthly from May to August, Austin's largest free concert series will welcome performances by top local bands.
www.acl-radio.com
6/13/19 - 6/16/19
Republic of Texas Biker Rally
Travis County Exposition Center and Sixth Street
The state's largest motorcycle gathering attracts thousands of bikers for rides, parades and music.
www.rotrally.com
6/15/19
Central Texas Juneteenth 2K, Parade & Celebration 
MLK Blvd. and Rosewood Park
Juneteenth, also known as "Freedom Day" or "Emancipation Day," is the oldest known African American celebration commemorating the end of slavery. This annual event features a 2K walk/run, parade floats and entertainment and celebration at Rosewood Park.
www.juneteenthcentraltexas.com
6/15/19
Texas Rollergirls Flat Track Roller Derby
The Austin Sports Center
Formed in 2003 as the only sports league of its kind, Texas Rollergirls are considered the "godmothers of flat track derby" and are an admired and highly visible presence in the roller derby world. Experience the Texas Rollergirls in action this June.
www.texasrollergirls.org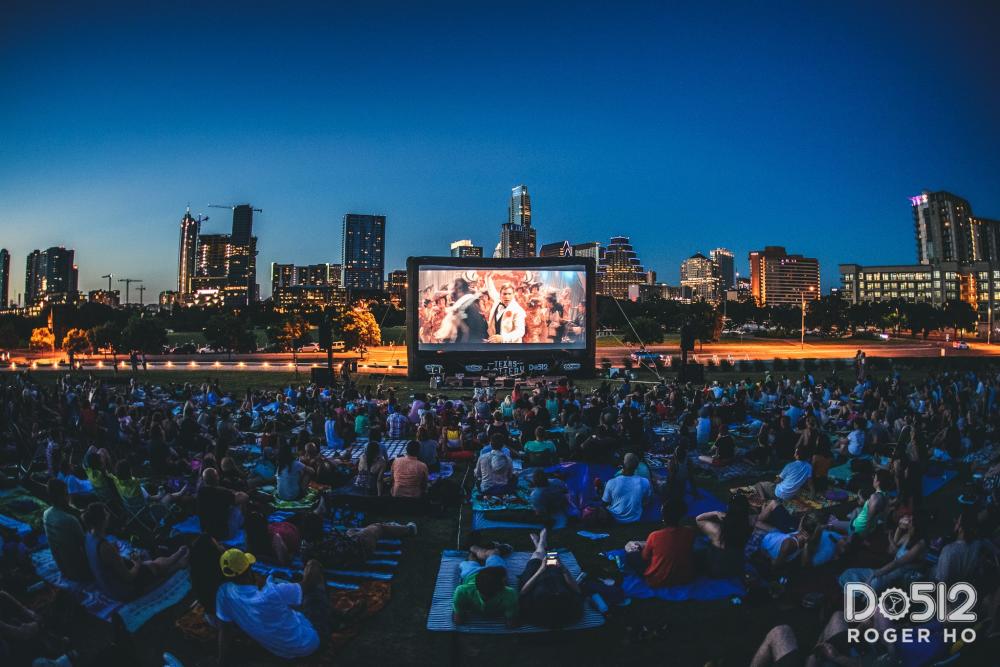 Sound & Cinema. Credit Roger Ho.
6/19/19
Sound & Cinema
Long Center
Do512 and Alamo Drafthouse have teamed up to pair local live music with a classic movie to follow. Food and beverages can be purchased on-site from food trailers as part of the Long Center's "All Summer Long Series."
www.soundandcinema.do512.com
6/22/19
African American Book Festival
George Washington Carver Museum & Library
This free, annual literary event showcases new works by and about African Americans. Notable speakers and authors will discuss their works and facilitate conversations.
www.aabookfest.com
TBA
Fun Stop 5K & Fest
Downtown Austin
The Fun Stop 5K and Festival — formerly known as Keep Austin Weird Fest & 5K — is the only 5K in Downtown Austin that allows alcoholic beverages on the route and the only 5K with more than 12 outrageously fun stops along the way. Dress up in your quirkiest costume, release your ninja skills at the obstacle course stop and cool down at the foam party fun stop. Performances from local bands and more, rocking into the night.
www.funstop5k.com
TBA
Trailer Food Tuesdays
Long Center
Bring a picnic blanket and your appetite to Trailer Food Tuesdays, a monthly series that showcases some of Austin's most popular food trucks. On select Tuesdays through August, food trucks will gather on the plaza at the Long Center in the shade of the cityscape while local musicians entertain the crowd.
www.thelongcenter.org