Latino entrepreneurs in Austin go way beyond the obvious Mexican restaurant. Brimming with creativity and reflecting a proud heritage, these business owners bring products as diverse as their roots. Whether they are Texan or Latin American-born, all are a vibrant part of Austin's unique culture.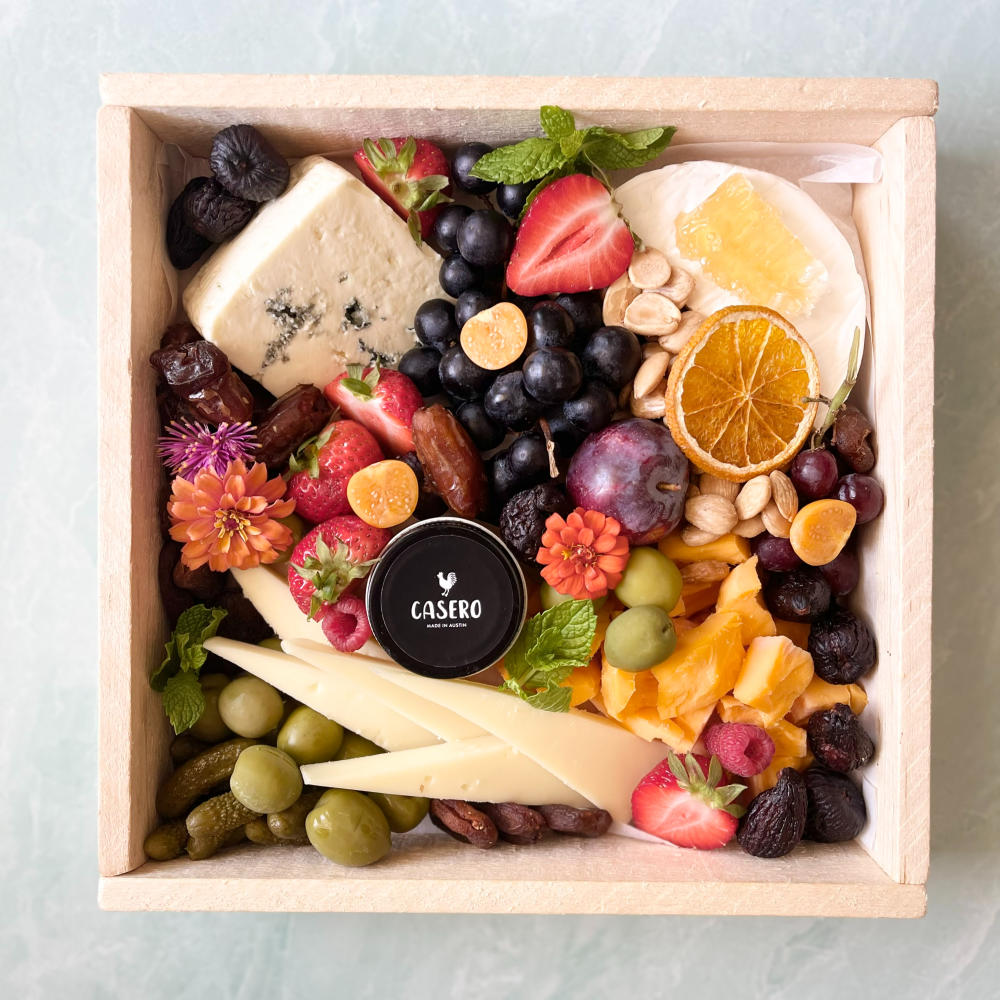 Courtesy of Casero.
Growing up on her family farm in Chile, Jackie Letelier learned the value of cooking at home with fresh, seasonal ingredients. Once in Austin, her chicken liver pâté reached legendary status among farmers market goers and inspired her to expand the brand. Casero, Spanish for homey or homemade, is an online shop providing charcuterie boards filled with products sourced from local and organic farmers, supplemented by cheese and meats from craft producers from across the nation. Aside from the pâté, Jackie also makes the pickles, mustards, and other condiments featured on the beautiful boards and boxes.
Guadalajara native Edson Enriquez and his wife Anne are the dynamic duo behind the trendy Limbo Jewelry shop. What started as a street market booth on South Congress Avenue has grown into a coveted brand with multiple storefronts in some of Austin's busiest shopping districts. As a little side project they also own Triple Z Threadz, an irreverent boutique specializing in embroidered vintage pearl snaps plus wacky gifts, tees, home decor, and more. Puro South Austin loco, y'all.
After attending the Culinary Institute of America in Hyde Park, N.Y., Jesus Guevara baked at Central Market in Houston and at the original Mandola's before opening his own business, in which he wished to showcase the traditional pastries and breads of his native Puebla. Jesus and his wife Imelda launched their first Mexican bakery in North Austin in 2009, and their huge success spurred them to open another branch in South Austin in 2011. At Mi Tradición all the pan dulce favorites are represented, including many selections available nowhere else in town - from flaky, savory empanadas filled with picadillo, tinga, and chicken in mole, to jewel-like gelatinas and other classic desserts and cakes such as tres leches. Mi Tradición also serves outstanding antojitos for a taste of authentic Mexican street food. Order at the counter and take them to go, or eat them in the clean, no-frills dining room.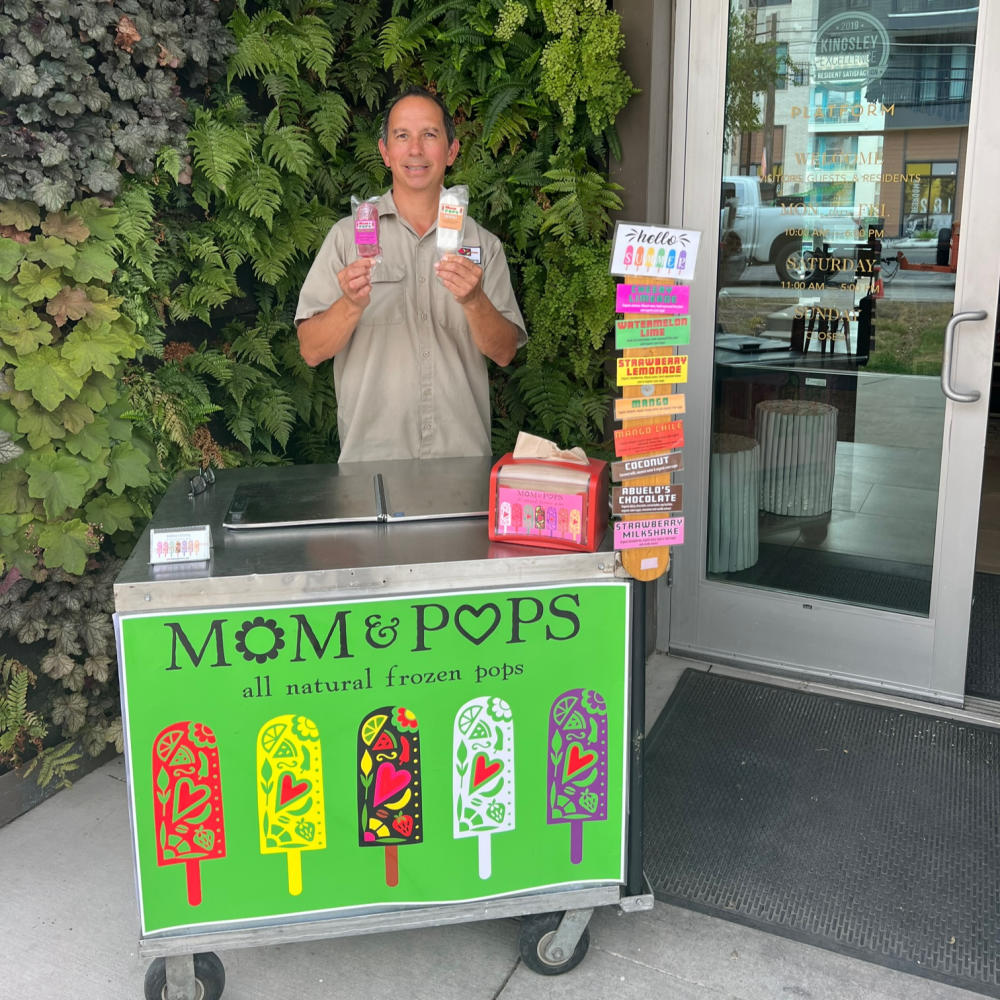 Co-Founder & Owner Manuel Flores. Courtesy of Mom & Pops.
In 2009, Manuel and Laura Flores decided to make Mexican-inspired frozen treats for their family, using all natural, organic fruits, veggies, dairy, and pure cane sugar instead of the ubiquitous high fructose corn syrup, and artificial colors and flavors. Their growing variety of delicious popsicles ranges from standbys like lime, watermelon, and mango to interesting creations like mango chile, Abuelo's Chocolate, pineapple ginger, and El Cucuy, a combination of fresh cucumber, lime, and chile. Recently, Mom & Pops developed an official popsicle for Austin FC soccer team, adding spinach to their popular pineapple basil flavor for extra verde.
Platter ATX came about when Monterrey native Nebahí Almaguer needed to pivot from her Mexican food catering business during the pandemic, to launch Instagram-worthy, gourmet grazing trays that took off like a wildfire. Platter ATX creates and delivers stunning cheese, charcuterie, and fruit arrangements, from individual cones and snack boxes to grazing tables for 50 and up. Customize ingredients when you fill the order form or let Nebahí pick for you - you can even add a message made from cute cheese letters. Then, sit back, relax, and watch your guests, board meeting attendees, or bridal party be dazzled. A unique feature are her monogram boxes filled with candy and sweet treats, they are perfect for a child's birthday!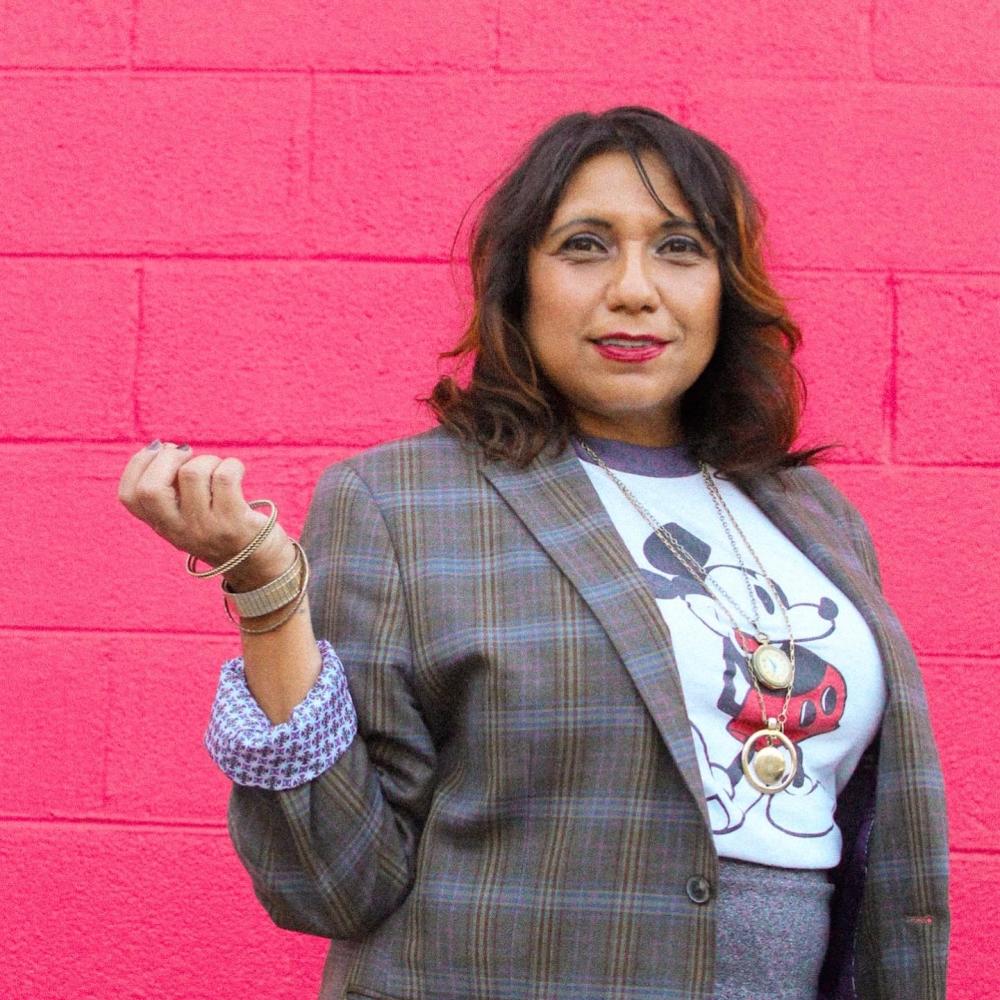 Revival Vintage Owner Sonia Rife. Credit Roy Muyinza.
Sonia Rife started like many other small business owners, selling her vintage wares through pop-up markets, Etsy, and a booth at the local antique mall. Now, she boasts a brick and mortar shop and a broader selection of carefully curated mid century pieces and home decor, current home fashions, and hand-picked clothing and accessories.  Hoping to share her success, she also hosts a Sunday Market to help other handmade and vintage sellers sell their products. 
Veronica Garza started making grain free tortillas so she could enjoy the food she loved while ameliorating the symptoms of a devastating autoimmune disease. Little did she know this would develop into a family-owned, nationally recognized company producing delicious grain and gluten-free Latino food staples. Siete manufactures everything from tortillas and chips to bottled salsas, seasoning mixes, sweet churro strips, and a delectable line of cookies including Mexican shortbread, spiced chocolate biscuits, and wedding cookies.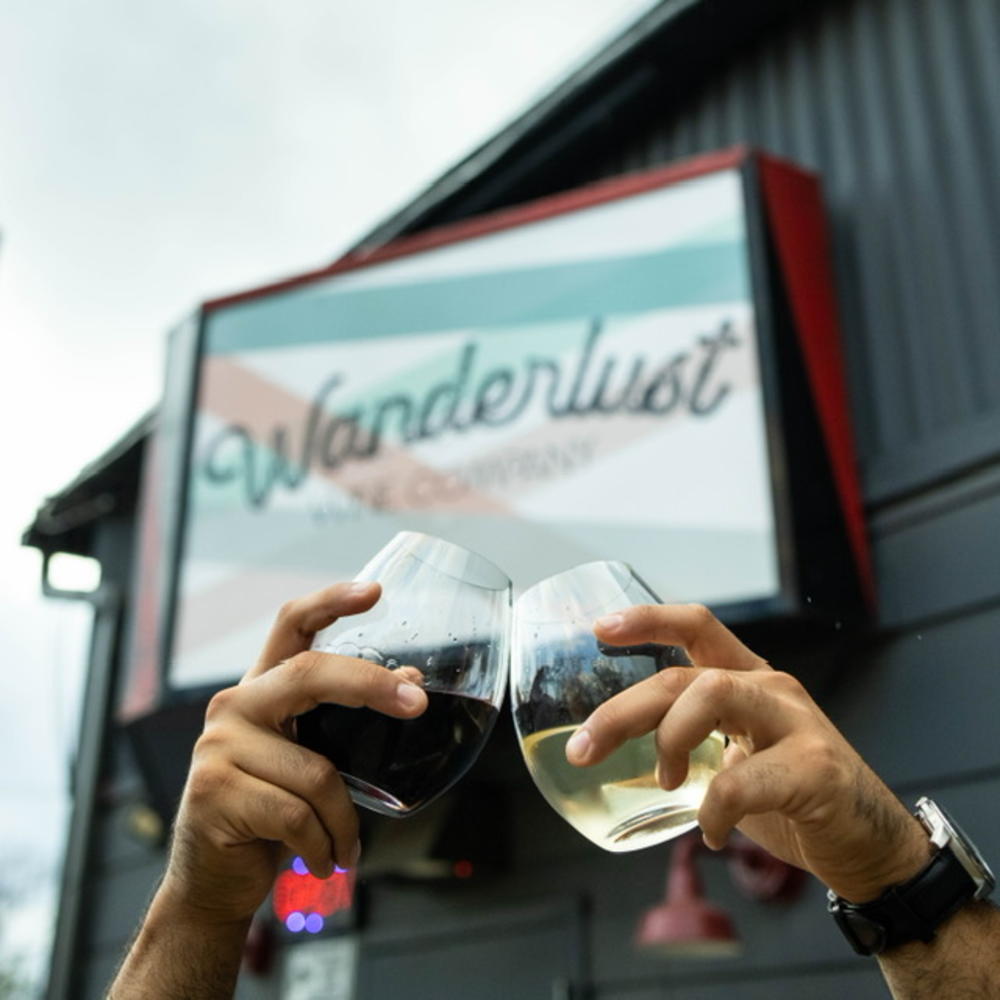 Wanderlust Wine Co. Credit David Douglass.
Sammy Lam, a native of McAllen born to Mexican immigrants, was the first in his family to earn a college degree. To honor his late mom, Sammy dove deep into the world of wine, with a goal to push the boundaries of social norms and ethnic barriers and become a prominent wine ambassador that could cater to and represent the Latin community. Wanderlust in Downtown Austin is the result of his hard work, an unconventional wine bar with sustainability and education at its core, serving 56 wines on tap from around the world in comfortable, down to earth settings. Now with a second location in East Austin, Wanderlust continues its mission to make wine more fun, easy, and accessible to all.
This online bakery owned by Guatemalan husbands Hans Schrei and Luis Gramajo owes its massive success to the pandemic. Finding themselves with 25,000 cookies to sell upon the cancellation of SXSW 2020, they took to social media to advertise the discounted goodies. The Austin community responded accordingly, helping them go from selling at local farmers' markets to a national phenomenon shipping tens of thousands. Wunderkeks' scrumptious scratch-made cookies are crunchy on the outside and soft in the middle, ranging from classics like chocolate chip and oatmeal raisin to whimsical creations like cotton candy, red velvet white chocolate chip, and toffee chocolate chip. If you can't make up your mind, go for the Greatest Hits pack.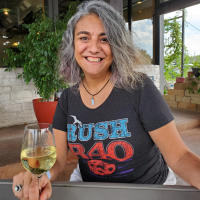 Contributed by Claudia Alarcón
Mexican by birth, Austinite by choice, Claudia has been immersed in the city's food and beverage scene since her arrival in 1984. After years of working in restaurants she started writing about them in 2000, and has seen the growth transformation of the dining scene from the beginning. In her sparse spare time, she watches futbol, tends her garden, and is an active dog rescue advocate. She lives in South Austin with her fur babies, Benji and Eddie.