Live at Lost Pines music series, located at the Hyatt Regency Lost Pines Resort and Spa, features many Austin singers, songwriters and Americana artists that complement the venue's beautiful country views and luxurious Texas wilderness. Located only a short drive down TX-71 from Austin, this live music event is a great escape from the city!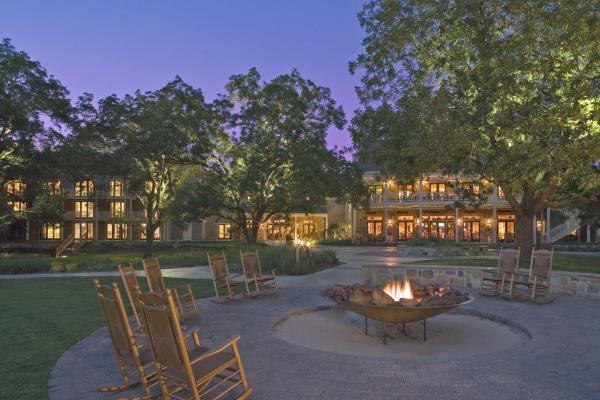 Courtesy of Hyatt Regency Lost Pines.
You can catch live music from several Grammy greats almost any night of the week while at the Hyatt Regency Lost Pines Resort and Spa. This music event is free for guests, day trippers and Austin locals and provides a great taste for an authentic blend of country, blues, Americana, swing and jazz music.
Spend a relaxing evening in the resort lobby, Barrelhouse bar or fire pit with a cocktail in hand and a live show.
Treat yourself to a getaway evening at this tasteful resort, and be sure to let us know about your favorite sights and sounds.
Check out the May schedule to plan your visit out to Live at Lost Pines!
Contributed by Rebecca Kouser, ACVB Music Intern