So, you can't make it to Fun Fun Fun Fest this year, but you want a killer weekend full of music? No sweat - we've got you covered. Here are a few shows you definitely don't want to miss: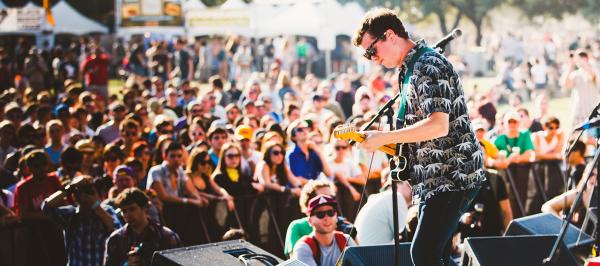 Latasha Lee and the Black Ties with Los Manzanas Malas at Flamingo Cantina beginning at 7 pm Friday night. Sounds like: retro soul, a little Motown mixed with some Amy Winehouse. Los Manzanas Malas aka The Bad Apples mix Latin music with hip hop beats, its fun and guaranteed to have you moving.
Jazz Mills EP Release at Strange Brew Loungeside at 10 pm Saturday. Sounds like: a trip through time vintage pop with timeless lyrics, how could you go wrong?
If these types of shows aren't your thing, check out Austin's Vidas Showcase Saturday night at Stubb's (BBQ not included) featuring Cilantro Boombox, KP and the BOOM BOOM and Gina Chavez.
Tell us about your favorite show while you're out and about @musicaustin!