Happy October, everyone! We're so thrilled it's fall - not just because we in Austin no longer have to endure triple-digit temperatures and now can bask in the chilly 80-90 degree range - but also because the Austin Film Festival film slate has been released! The Austin Film Fest crew has been working so hard on this for months - plowing through thousands of films, having heated debates, making way too many Sophie's Choices. But I'm happy to say we're left with an unbelievably incredible lineup of films, as well as raw, bloody eyeballs.
The Austin Film Fest lineup, 10/26/17 - 11/2/17, will feature films from countries all over the world (Haiti, South Africa, The Netherlands, Peru!), but we're also able to show off some work from the greatest country of all: Texas. This year's fest is jam-packed with too many great films to watch, and if you love the Lone Star State like I do and want to show it some love, here are some films at AFF this year you shouldn't miss.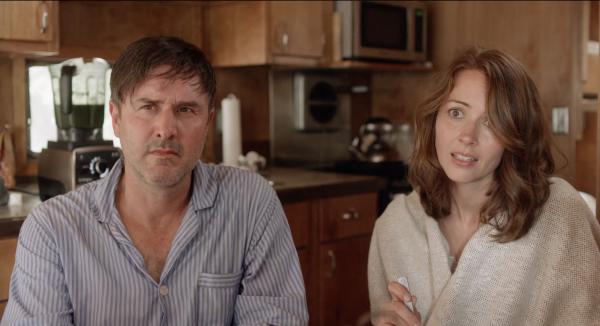 Amanda & Jack Go Glamping. Courtesy of Austin Film Festival.
Amanda & Jack Go Glamping: Written and directed by the talented Brandon Dickerson (this is actually his third film at AFF), Glamping stars David Arquette as struggling writer Jack, who takes his wife Amanda glamping (glamor camping—it's a thing). The film is charming, funny, and boasts some really great performances from Arquette, Amy Acker, Adan Canto, and the incomparable June Squibb. Glamping will have its World Premiere at AFF on Sunday, October 29.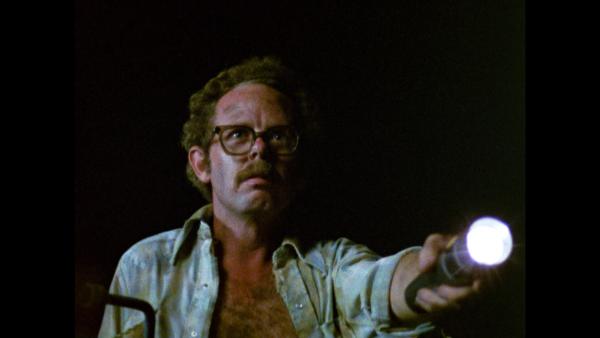 Confessions of a Serial Killer. Courtesy of Austin Film Festival.
Confessions of a Serial Killer: Austin has been a weird and exciting hotbed for film for decades now, and we love going back to visit some of the weirdest and coolest stuff that's come from our fair city. This year is no exception. We're  thrilled to include a newly remastered print of the 1985 cult horror film Confessions of a Serial Killer. Based on the life and crimes of notorious serial killer Henry Lee Lucas, Confessions was the first film Roger Corman picked up for distribution and stars Austin son and celebrated art director Robert Burns (The Texas Chainsaw Massacre, The Hills Have Eyes, Re-Animator). Burns sadly passed away back in 2004, but this screening will be accompanied by a conversation with members of the film's cast and crew, including director John Dwyer. It's going to be weird and awesome and touching and totally Austin.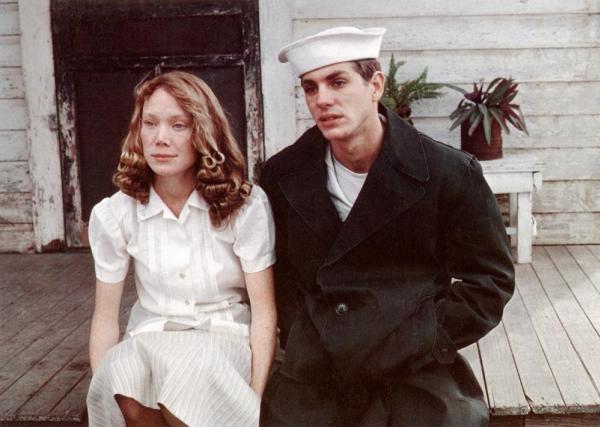 Raggedy Man. Courtesy of Austin Film Festival.
Raggedy Man: Speaking of retrospectives, you can't get more Texas than writer and AFF godfather William D. Wittliff (Lonesome Dove, Honeysuckle Rose). We can't wait for Wittliff to present his 1981 film Raggedy Man along with director Jack Fisk as a tribute to recently departed Sam Shepard, who stars in the film.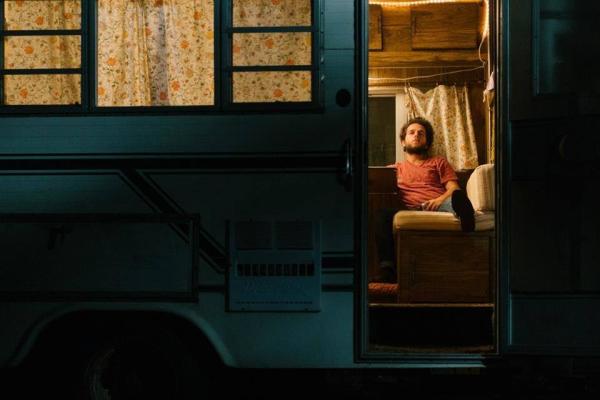 Here We Are. Courtesy of Austin Film Festival.
Here We Are: A delightful romantic comedy about a slacker from Austin who, instead of moving forward with his life, takes part in a drug trial where he's sequestered in a building with a bunch of strangers. But, hey, life always seems to find you whether you're hiding from it or not. It's a fun watch with a fully local cast and crew, including writer/director David Bellarosa and consistently fantastic actor Alex Dobrenko as the lead.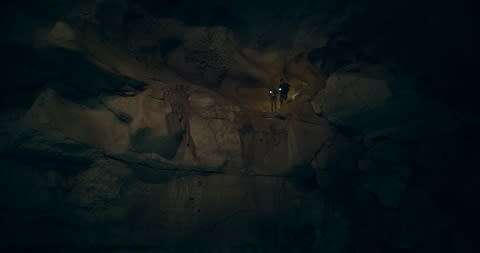 Time Trap. Courtesy of Austin Film Festival.
Time Trap: It's like The Goonies with time travel. Teens search for their missing teacher in a mysterious cave that challenges the laws of physics. It's fun, exciting, family friendly, and stars those awesome central Texas caves - as well as some talented actors.
Shorts: Sure, things are usually bigger in Texas, but that doesn't mean the smaller films aren't great too. Be sure to check out all of the Texas-based short films playing this year - some as part of our always-popular Texas Shorts showcase, and some sprinkled throughout our other shorts programs.
Buy your badges and film passes today for the Austin Film Festival, 10/26/17 - 11/2/17.
Contributed by Harrison Glaser, Austin Film Festival Film Competition Director.